Dear All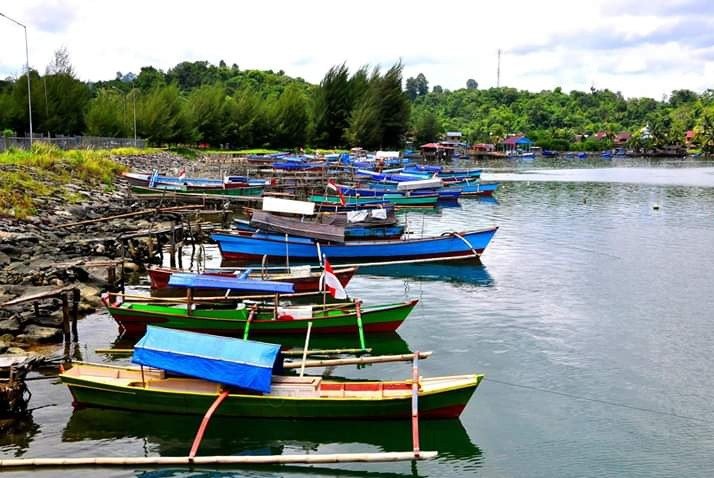 That afternoon the weather was friendly, an invisible cloud which adorned the sky of Banjarmasin like the previous days. I decided to take a short walk to enjoy the afternoon in the city of a thousand rivers. My goal is to enjoy the sunset on the banks of the Barito River. Usually I enjoy the sunset in Banjar Raya but this time I want to see the sunset in North Kuin, who knows I can get an interesting view there.
Little information about North Kuin, this village is known as the Banjar Lama this is where the capital of the Banjar Sultanate stands. There are still many traditional houses standing in this area. There are also several main tourist attractions in the city of Banjarmasin such as Sultan Suriansyah Mosque, Sultan Suriansyah Funeral Complex which is always crowded with pilgrims, besides that there is also the Muara Kuin Floating Market which is now starting to fade.
Back to my trip, around 17:00 I left. The location of Kuin Pier is not far from where I live, only about 20 minutes away by motorbike. My motorcycle along Jl. The prince walked along the banks of the Kuin River, seeing a stilt house standing on the bank of the river which is a common sight in the city. After a while, I finally arrived at Kuin Pier which afternoon was not too crowded that afternoon.
Regards, @ledies