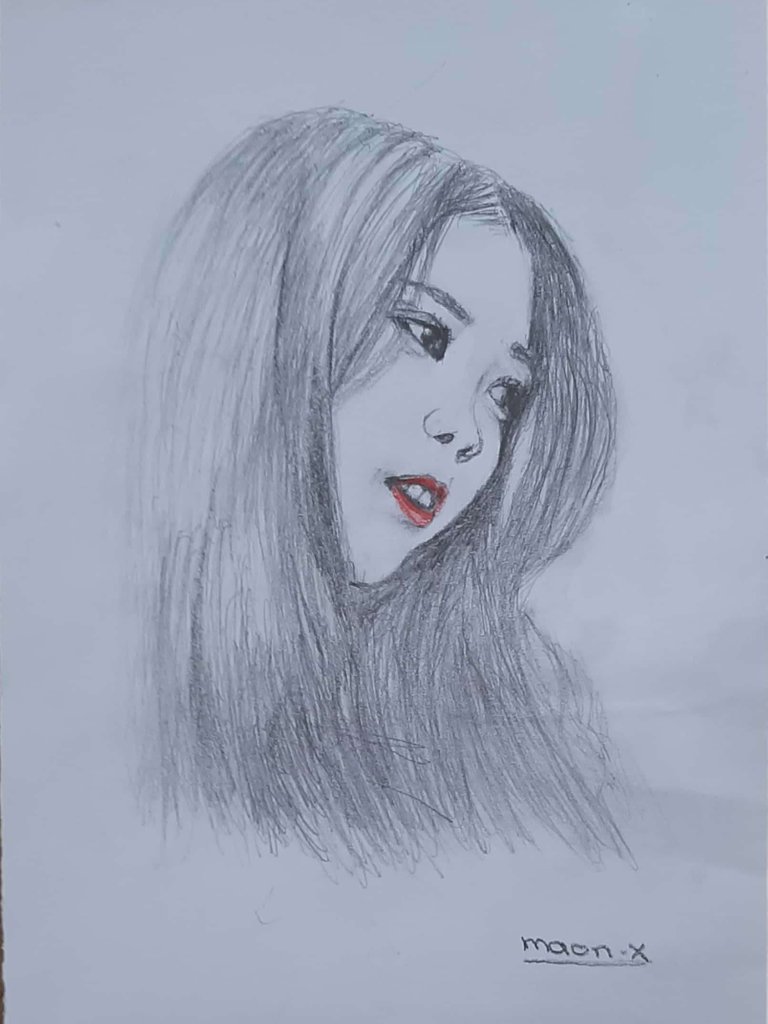 Hello friends,
This drawing features South Korean singer Taeyeon. I had painted a picture of BTS's Jungkook before, and in that post I talked about my daughter's interest in Korea. I mentioned that my daughter bought books to learn Korean. When I asked my daughter about Taeyeon, she recognized it right away.
I started this drawing yesterday, but I could not publish it because I couldn't get the result I wanted. I worked a little more on it today. Her eyes are very beautiful. I could not draw that well.
Taeyeon, (born March 9, 1989) real name Kim Tae-yeon Jeonju is a singer born in South Korea. Taeyeon won the song contest named "8th Annual Best Contest" organized by SM Entertainment in 2004. She performed the song "You Bring Me Joy" with The One in 2004, before debuting as the leader of the Girls' Generation group. Taeyeon graduated from Jeonju Fine Arts High School in 2008 and was awarded the Lifetime Achievement Award by the school. Source
First I drew the outline, then I completed the picture by drawing the details. I'm putting a clip of Taeyeon below in case anyone wants to hear his voice. I hope you like my drawing.
First I drew the outline, then I completed the picture by drawing the details on his head and finally his whole body. I hope you will like it.
Materials I used for drawing:
White Paper
Mechanical pencil
Pencil
Red crayons for the lips.
Eraser
Drawing Stages: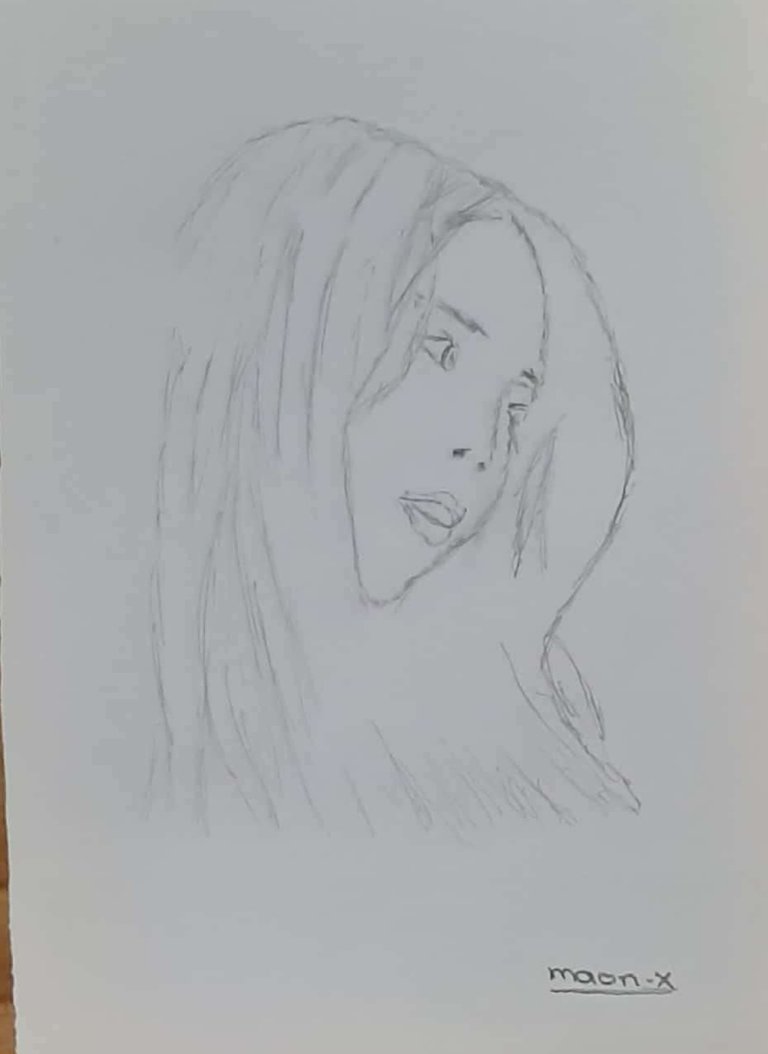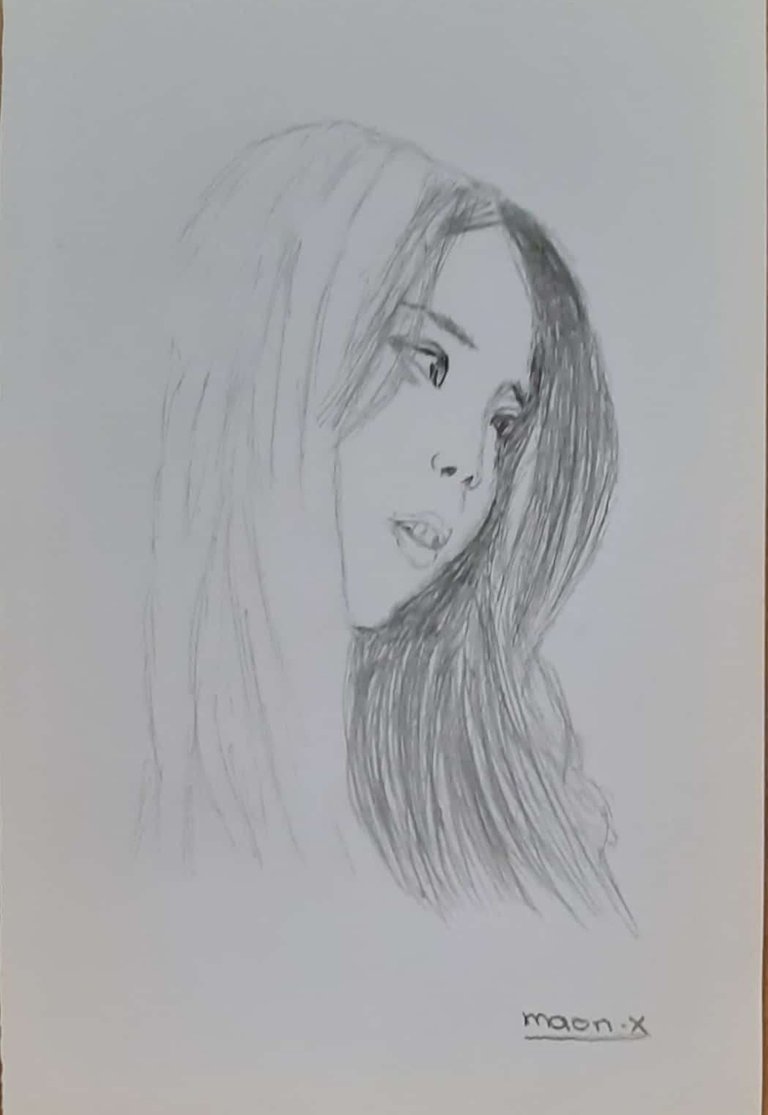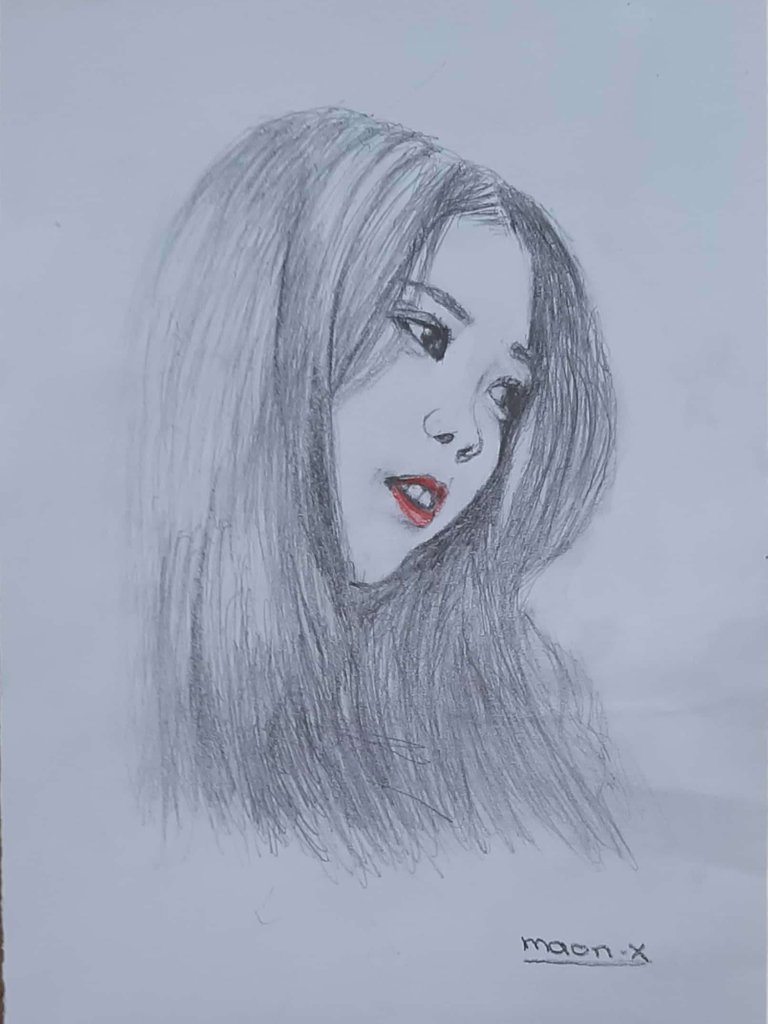 Merhaba Arkadaşlar,
Bu çizimimde Güney Koreli şarkıcı Taeyeon var. Daha önce BTS grubundan Jungkook' un resmini çizmiştim ve o paylaşımımda kızımın Kore'ye ilgisinden bahsetmiştim. Kızımın Korece öğrenmek için kitaplar aldığından bahsetmiştim. Kızıma Taeyeon' u sorduğumda hemen tanıdı.
Dün bu çizime başladım ama istediğim sonuca ulaşamadığım için yayınlayamadım. Bugün üzerinde biraz daha çalıştım. Gözleri çok güzel. Ben o kadar güzel çizemedim.
Taeyeon, (doğum 9 Mart 1989) gerçek adı Kim Tae-yeon Jeonju, Güney Kore'de doğan şarkıcıdır. Taeyeon 2004'te SM Entertainment tarafından düzenlenen '8th Annual Best Contest' isimli şarkı yarışmasında birinci oldu. Girls' Generation grubunun lideri olarak çıkış yapmadan önce, 2004 yılında The One ile birlikte "You Bring Me Joy" şarkısını seslendirdi. Taeyeon 2008 yılında Jeonju Güzel Sanatlar Lisesinden mezun oldu ve okul tarafından 'Yaşamboyu Başarı Ödülü'ne layık görüldü.Kaynak
Önce dış hatlarını çizdim.Daha sonra detayları çizerek resmi tamamladım. Sesini de duymak isteyenler olursa diye aşağıya Taeyeon'un bir klibini koyuyorum. Umarım çizimimi beğenirsiniz.
Çizim için kullandığım malzemeler:

Beyaz Kağıt
Mekanik Kalem
Kurşun Kalem
Dudakları için kırmızı boya kalemi.
Silgi

You can click the links below to see my previous drawings. If you like my drawings, you can follow me. Do not forget to comment your thoughts.
Daha önceki çizimlerimi de görmek için aşağıdaki linklere tıklayabilrsiniz. Eğer çizimlerimi beğendiyseniz, beni takip edebilirsiniz. Düşüncelerinizi yorum yazmayı unutmayın.
Animal Drawing [29]
Angelina Jolie Portrait Drawing
Cute Dog Drawing
Lady Portrait Essay
Daryl Dixon Drawing
Thank you. Hope to see you in another drawing. Goodbye.
Teşekkür ederim. Başka bir çizimde görüşmek dileğiyle. Hoşçakalın.