Hey everyone.
Was out in the garden today just chillin' in the hammock and the other half shouted over that there was a really cool looking bee taking a rest on one of the fence panels. So of course, I had to grab the camera. Seems that this guy below was taking a well-deserved rest. I don't think i've ever seen a bee with so much pollen stuck to it.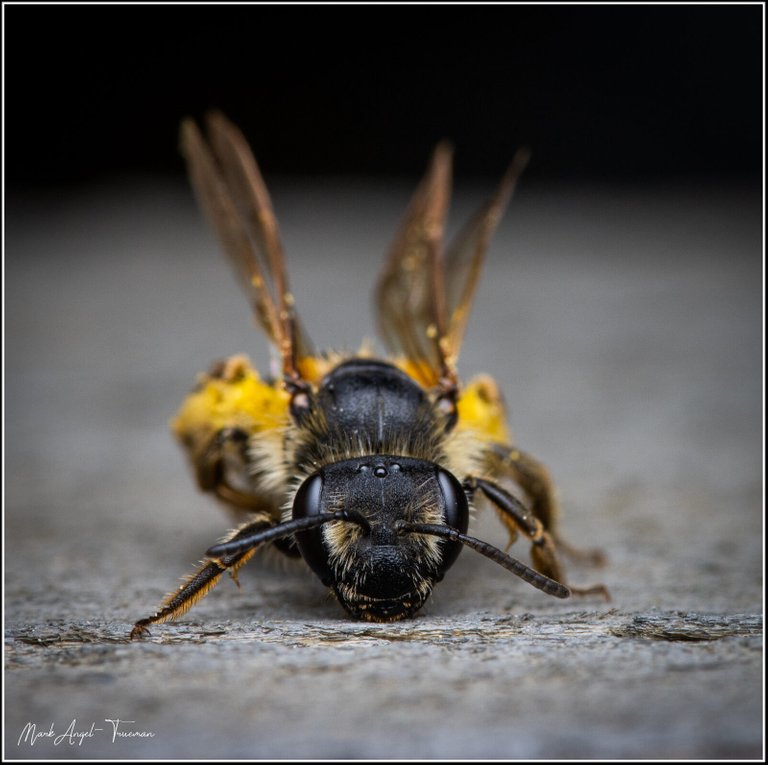 You can see even better in this one. It's no surprise that he was stopping for a break.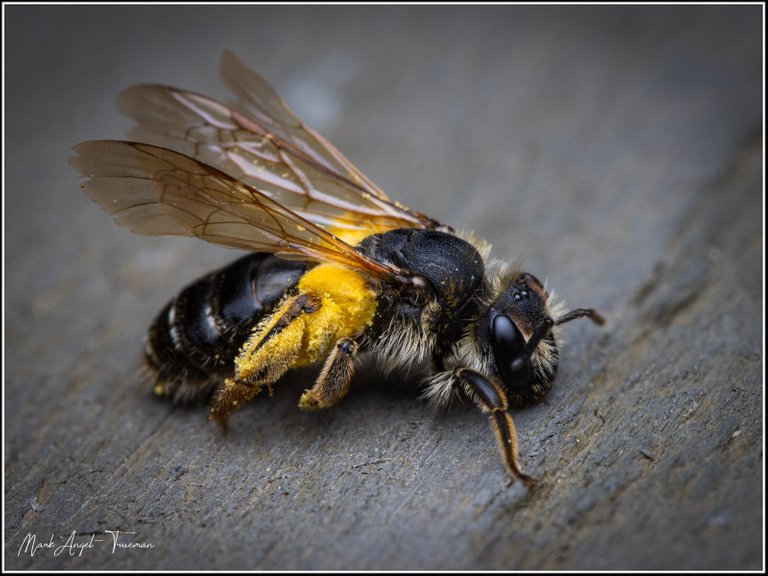 On the other hand, here is one of his slacker mates. Different kind of insect though to be fair :)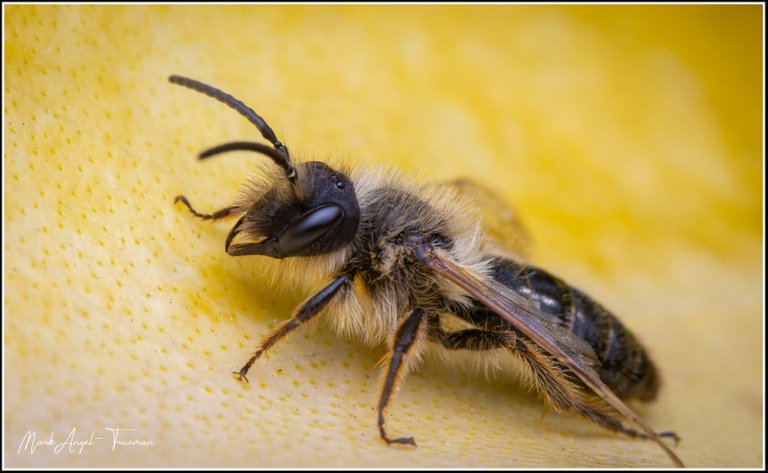 Another one from the fence panel here, a very cool coloured fly. He looks like he has a ghostly face on his back.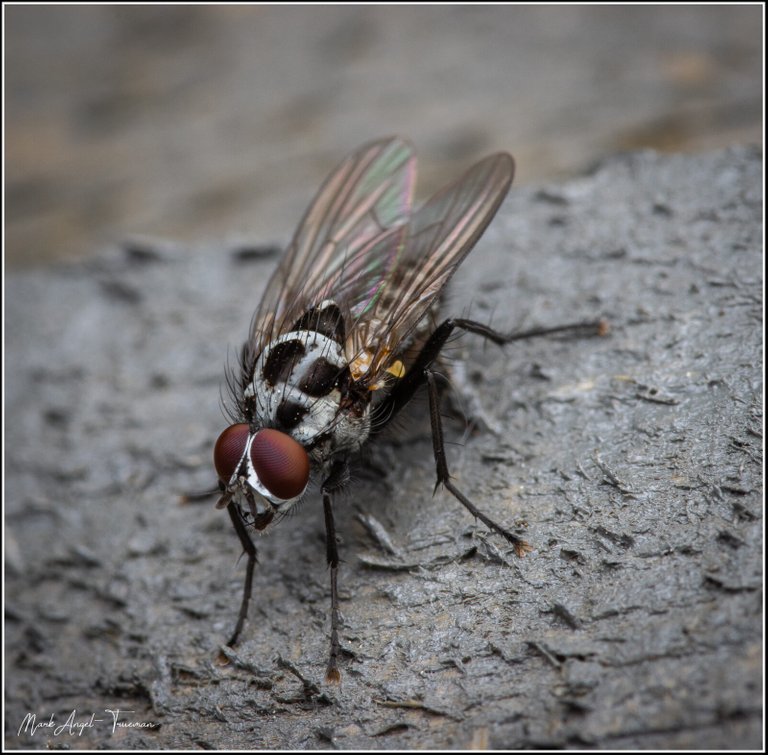 And this rather small greenfly that I found on a leaf. He was tricky to get as the leaf was blowing everywhere. I had to hold the leaf while balancing the lens on the holding hand to get a position. Sometimes you just have to improvise to get the shot:)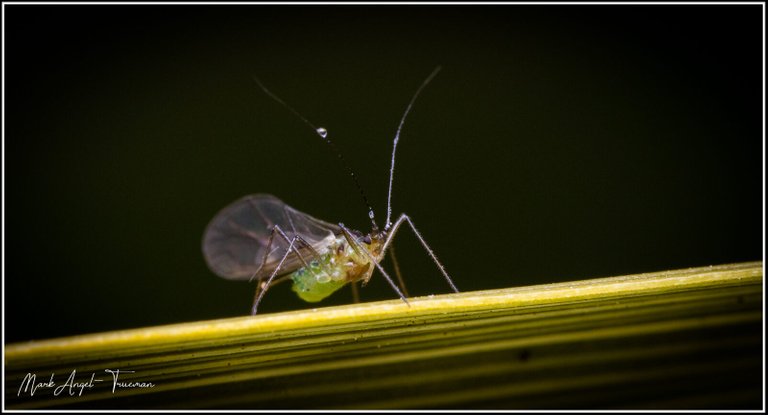 All images were taken with the Canon 90D and the Sigma 105 HSM Macro.
Mark