Source
Although it seems that it is no longer news, Elon Musk continues to fight to ensure that human beings can conquer other planets and continues to prepare his Big Falcon Rocket and his Starship spacecraft.
Aunque parezca que ya no es noticia Elon Musk sigue luchando por conseguir que el ser humano pueda conquistar otros planetas y sigue preparando su Big Falcon Rocket y su nave espacial Starship.
As the first stage, Musk prepares a week-long trip for the year 2023 that will bring the human being closer to the Moon after more than 50 years, making an orbital trip around our satellite without actually landing.
Como primera etapa Musk prepara un viaje de una semana para el año 2023 que volverá a a acercar al ser humano a la Luna después de mas de 50 años, realizando un viaje orbital alrededor de nuestro satélite sin llegar a aterrizar.
The Japanese businessman Yusaku Maezawa participates in the financing of this project and will be the first Starship traveler on this adventure that will take him 400,000 kilometers from the earth.
El empresario japonés Yusaku Maezawa participa en la financiación de este proyecto y será el primer viajero de la Starship en esta aventura que le llevará a 400.000 kilómetros de la tierra.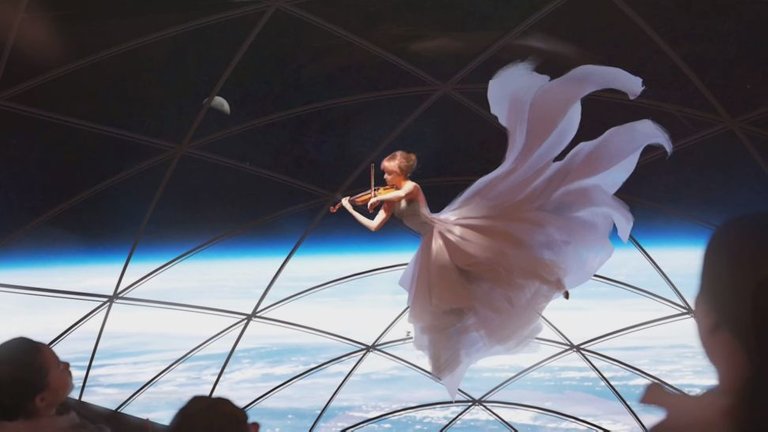 Source
Yusaku Maezawa intends to turn this space trip into an art project that he has called "Dear Moon", according to the businessman he had always wondered what his favorite artists such as Picasso or Andy Warhol would have created if they had been able to take a trip to the moon.
Yusaku Maezawa pretende convertir este viaje espacial en un proyecto de arte al que ha llamado "Dear Moon", según el empresario siempre se había preguntado que habrían creado sus artistas favoritos como Picasso o Andy Warhol si hubiesen podido hacer un viaje a la luna.
The idea of Yusaku is to invite 6 or 8 artists from different disciplines from all over the world to accompany him on the trip and that once back on earth create a work of art with the inspiration obtained on the trip.
La idea de Yusaku es invitar a 6 u 8 artistas de distintas disciplinas de todo el mundo que lo acompañen en el viaje y que una vez de regreso en la tierra creen alguna obra de arte con la inspiración obtenida en el viaje.
Elon Musk himself is very grateful for the collaboration of this businessman, not only for the large amount of money contributed but for the confidence shown when embarking on a project of such magnitude.
El propio Elon Musk se siente muy agradecido por la colaboración de este empresario, no solo por la gran cantidad de dinero aportada sino por la confianza demostrada al embarcarse en un proyecto de tal envergadura.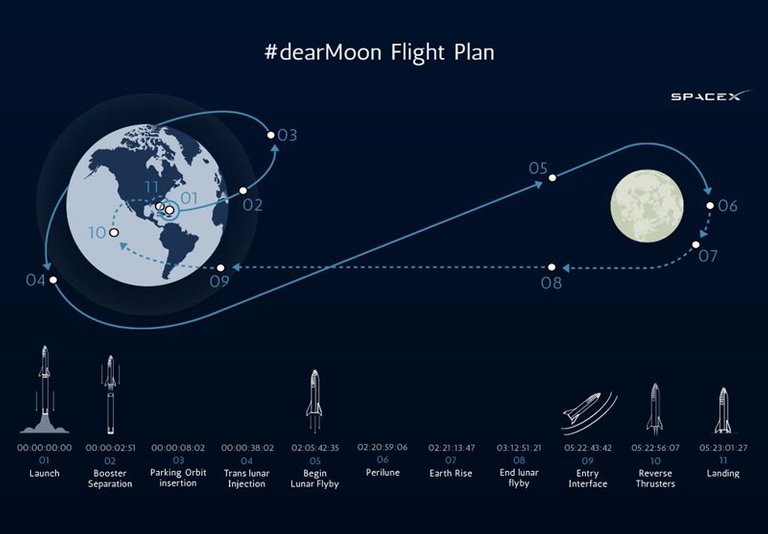 Source
The businessman has not revealed which artists he has sent the invitation to but he has said that he would like there to be writers, film directors, painters, musicians, designers, etc. but we do not know if he has already received a reply from a famous artist.
El empresario no ha revelado a qué artistas les ha enviado la invitación pero ha dicho que le gustaría que hubiese escritores, directores de cine, pintores, músicos, diseñadores, etc pero no sabemos si ya ha recibido contestación de algún artista famoso.
In any case, with or without a show, it is good that the possibilities of inhabiting other planets continue to be explored because we are very donkeys and we are going to destroy this one sooner rather than later.
De cualquier modo, con o sin espectáculo, está bien que se sigan explorando posibilidades de habitar otros planetas porque somos muy burros y este nos lo vamos a cargar más pronto que tarde.
More information/Más informacion:
https://twistedsifter.com/2018/09/spacex-musk-maezawa-artist-moon-project/
https://www.space.com/41881-dearmoon-art-project-spacex-moon-artists-respond.html