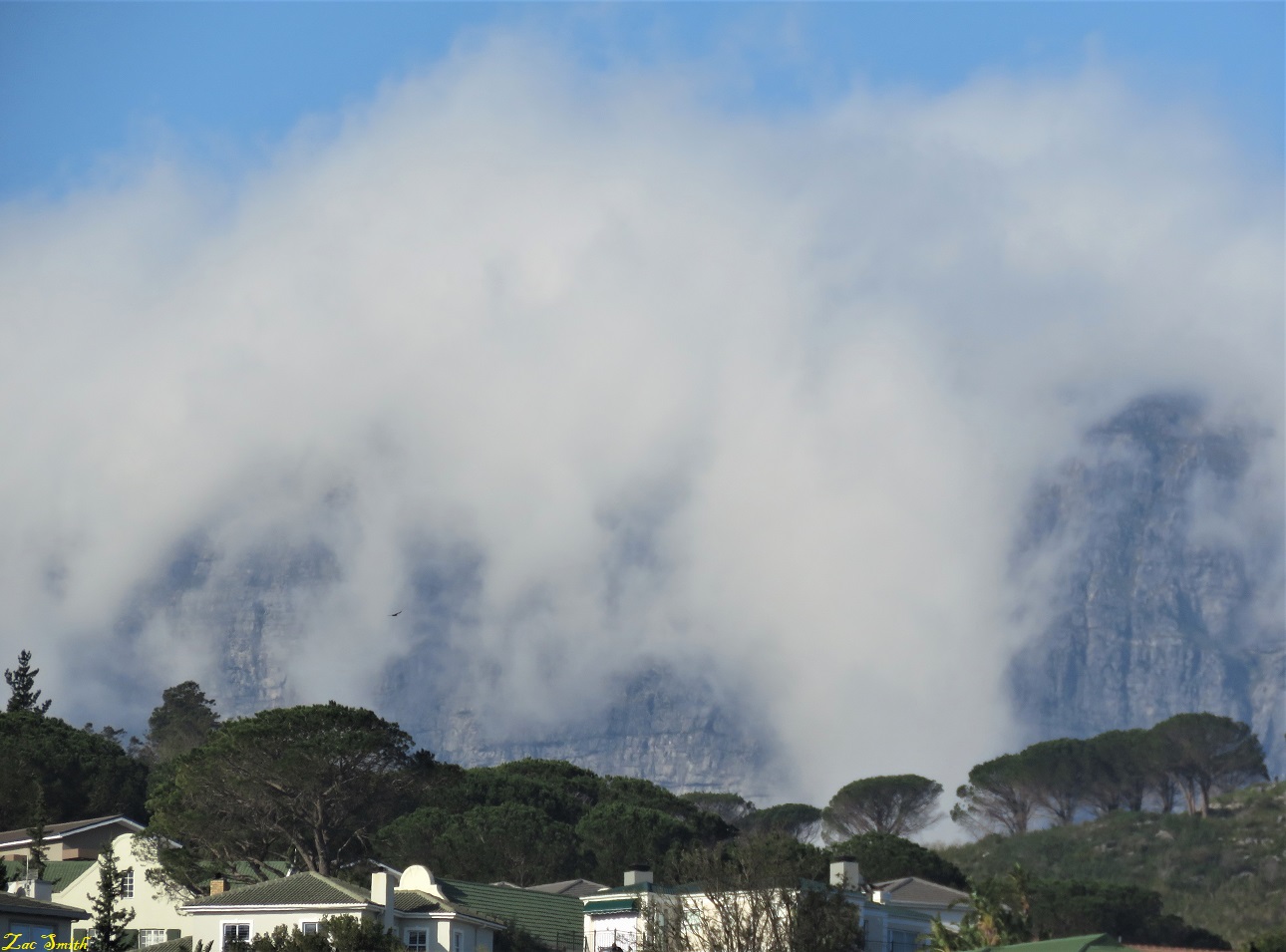 Stealthily the clouds swept in to blanket the mountains, a sight to behold!
Almost as if to hide the beauty of the barren and stern rockfaces that has mesmerized nature lovers over the years. No sound, as the attack happens in silence, clearly reflecting the quiet forces of nature.
Find a spot to sit, clear the mind and come to allow the pure indoctrination of Mother nature to stroke your soul!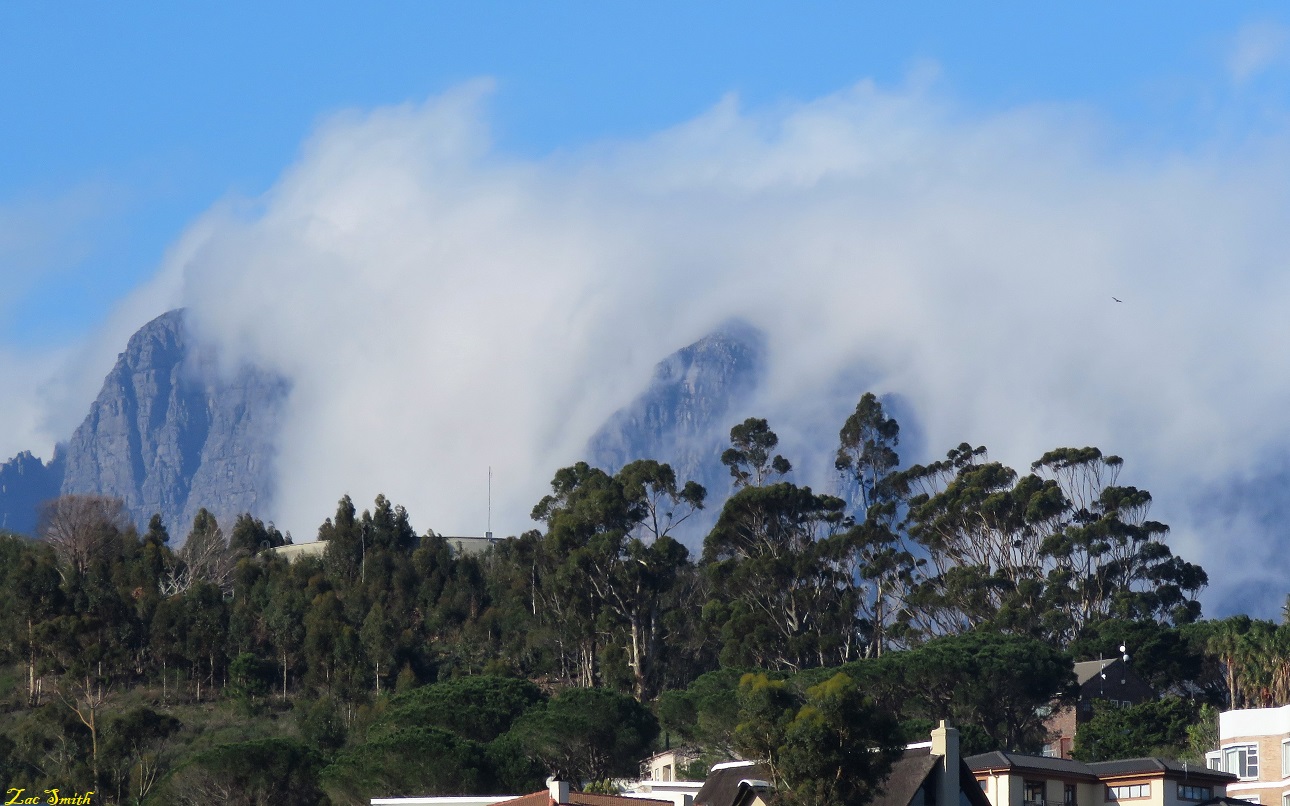 See the trees standing and watching the dramatic show taking place behind them!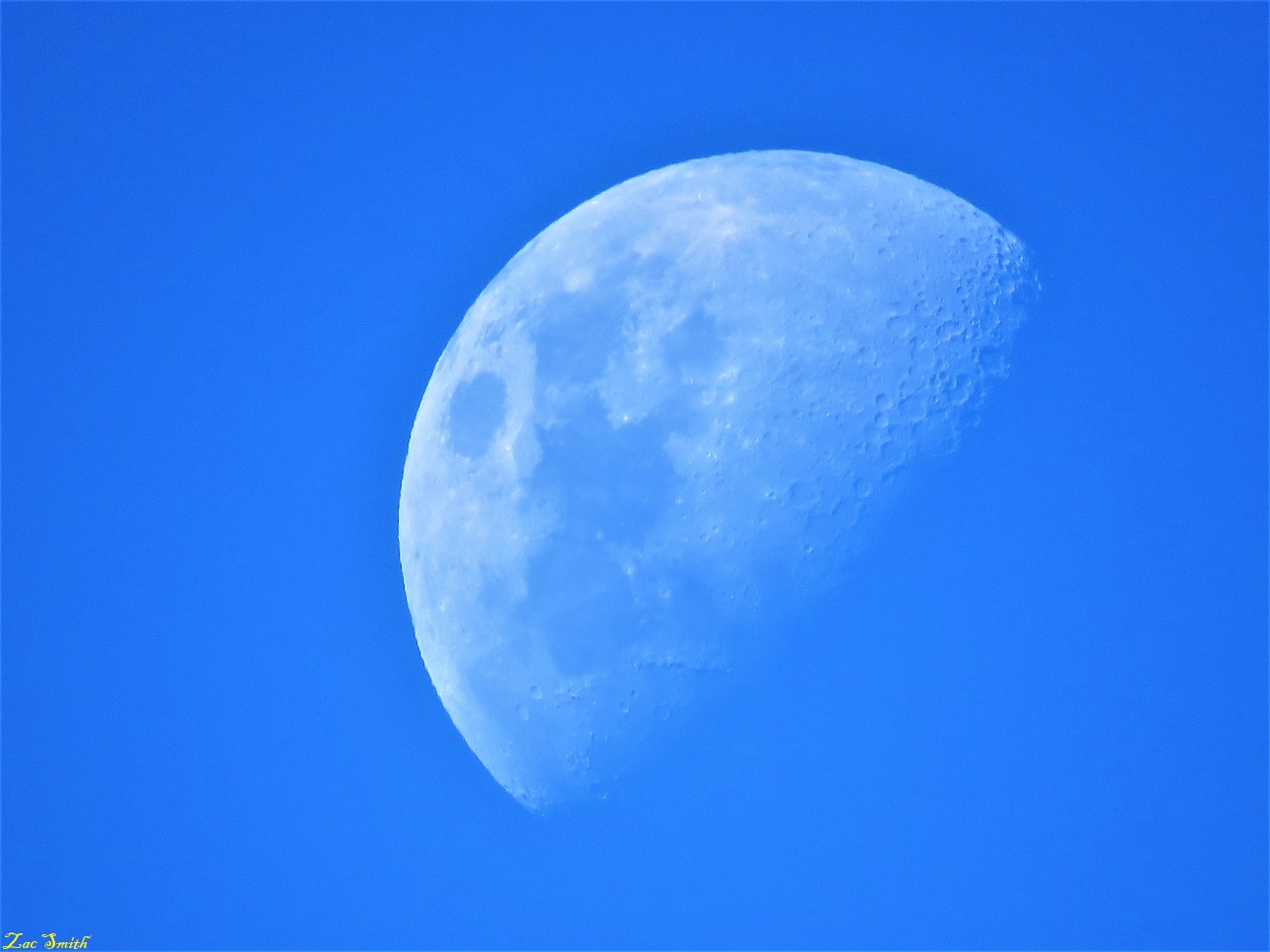 In the meantime the moon was also keeping an eye on the things happening below!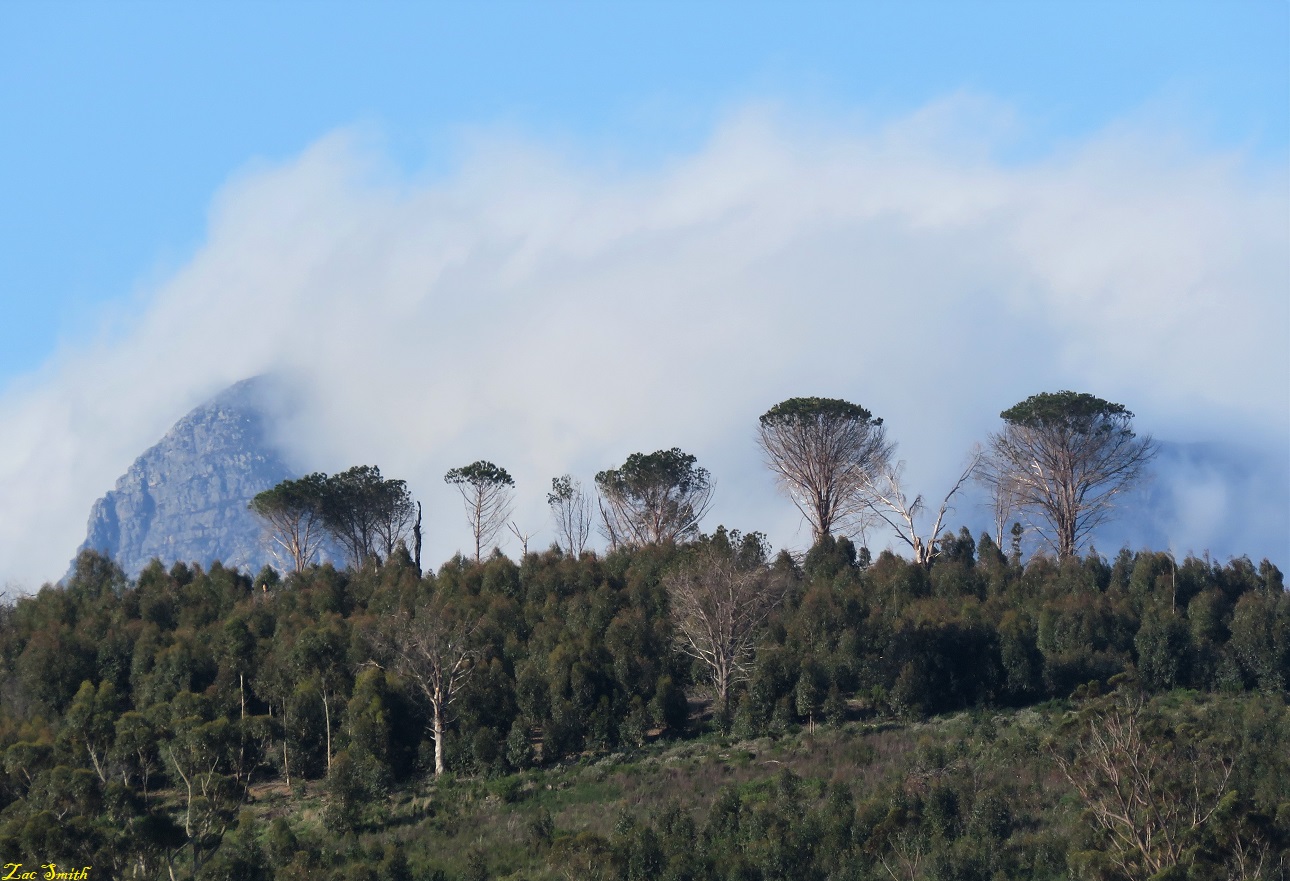 These trees shouted at the cloud; "Hey mister cloud, your place is in the sky, are you lost?"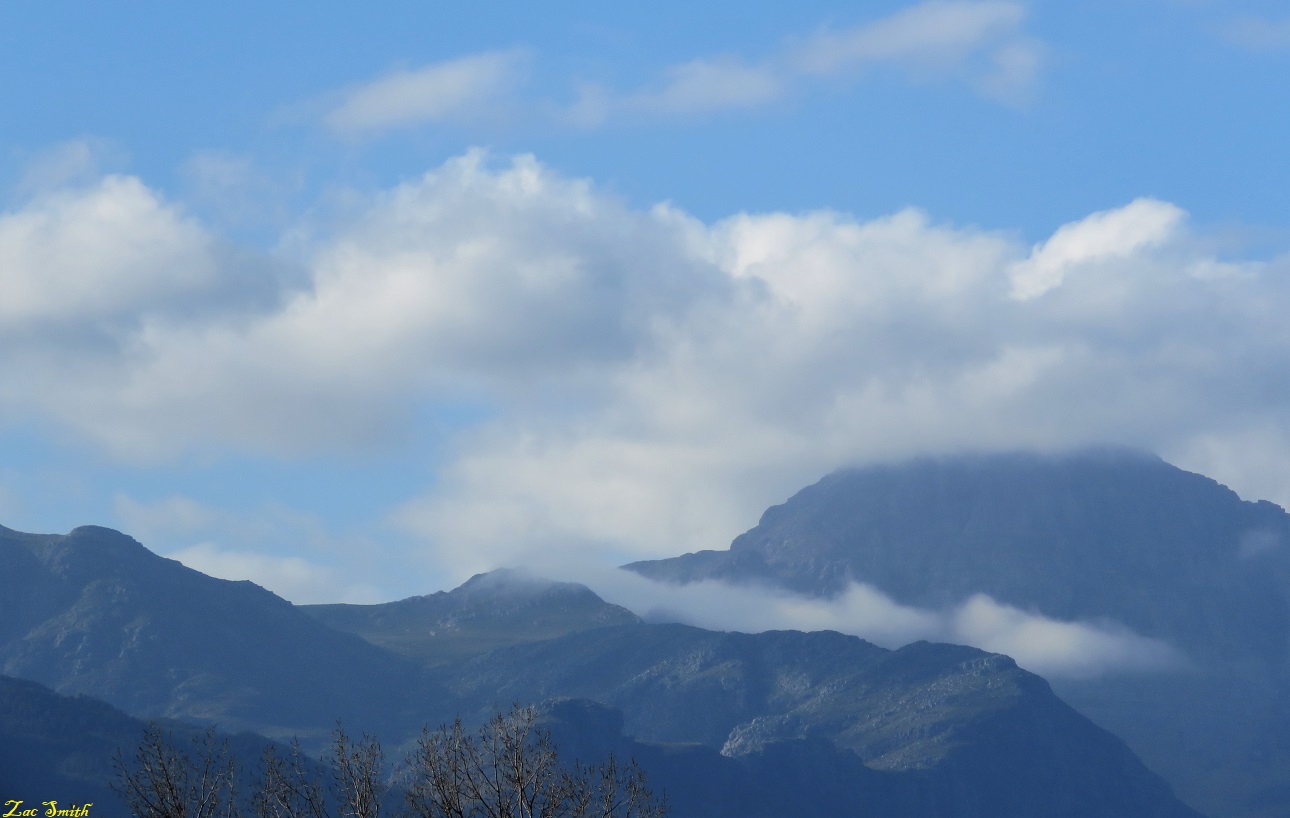 This is a very clever cloud, seeping in from the flanks as well, in true military style!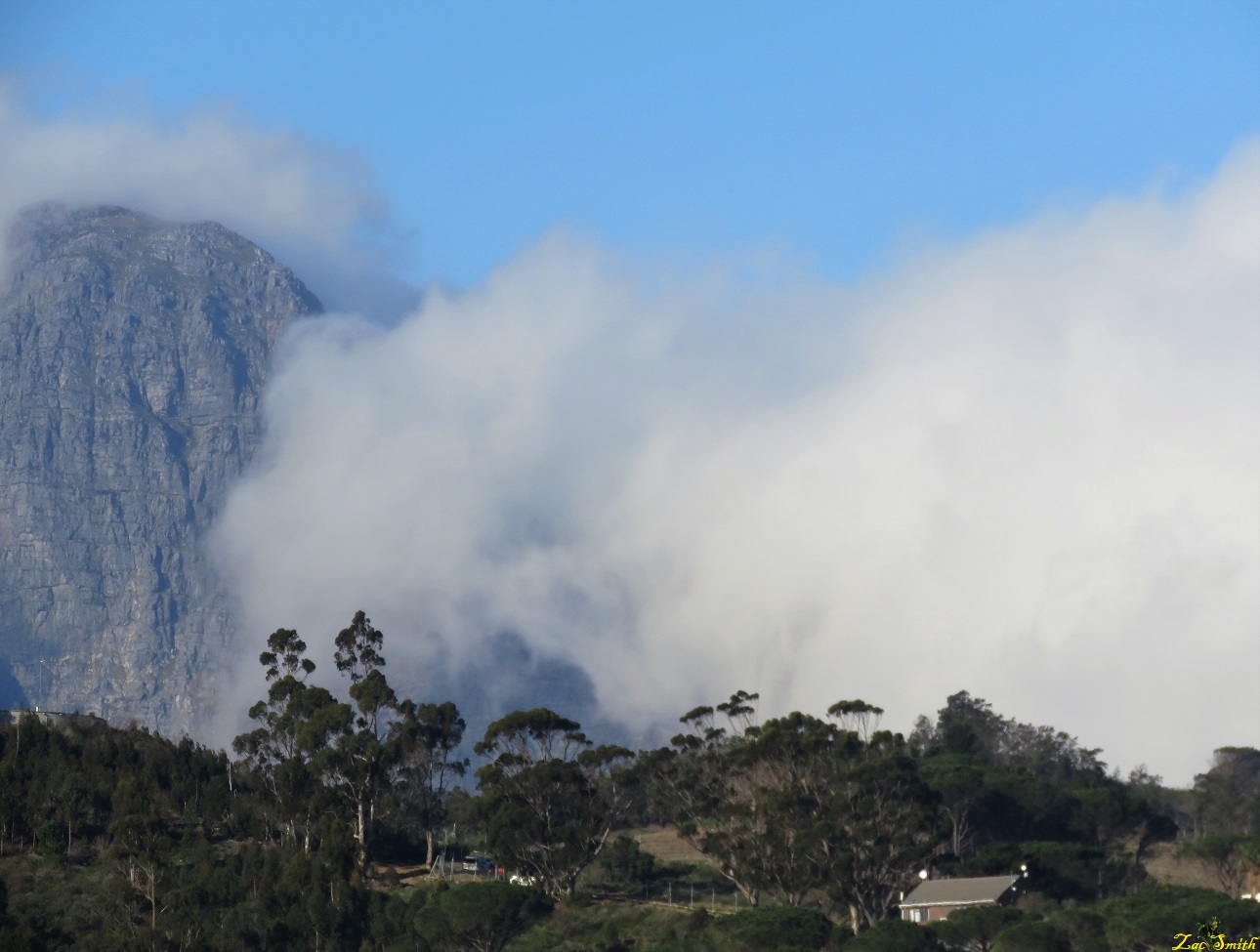 A massive scene dwarfing that litlle farmhouse!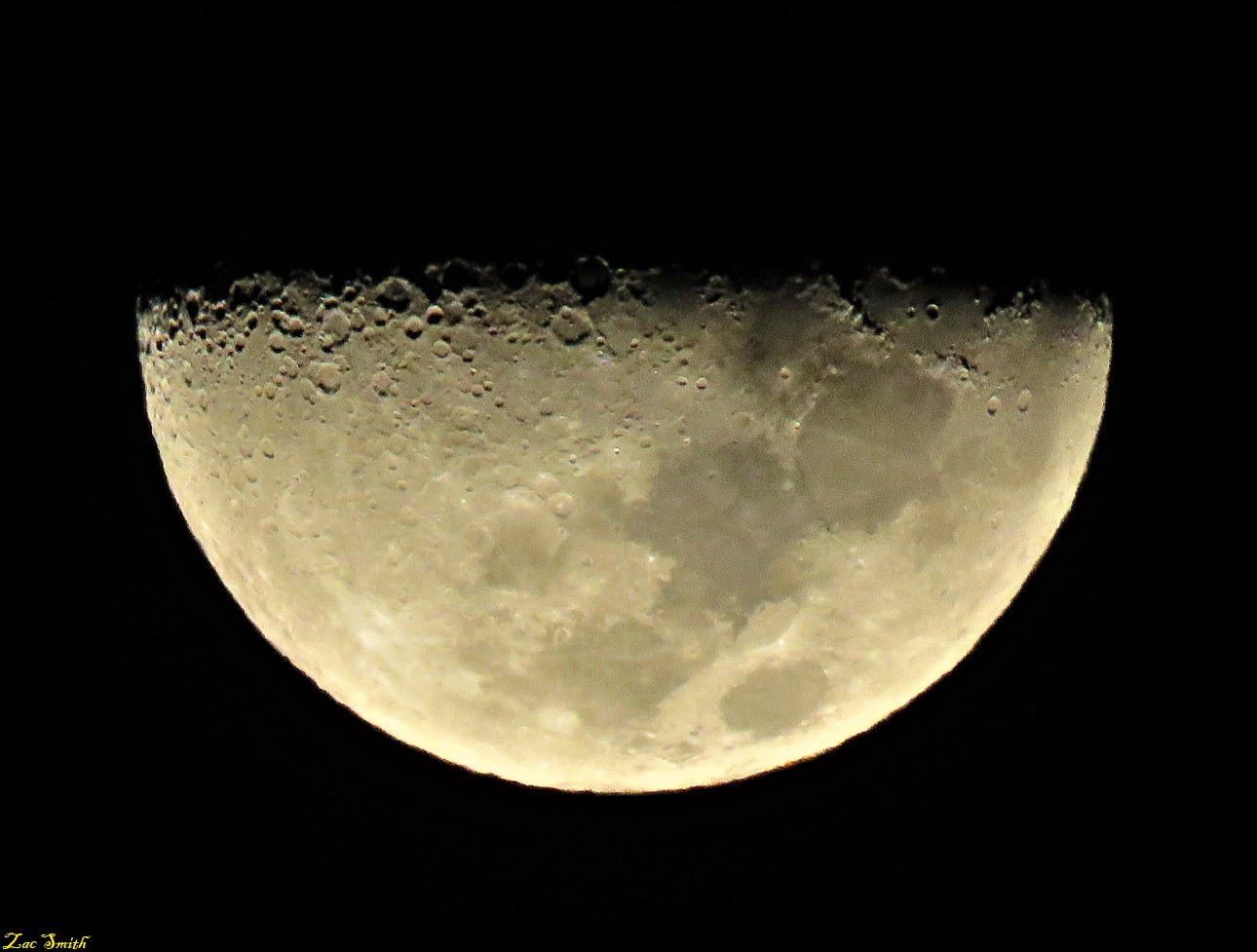 Finally, our night moon allowing all the evils of the world to fill its cup, so that it can go and tip the cup into the ocean!
Just my own Merlin mind speaking here in the post, as I love to dream up wonderful stories when I am out there in the arms of mother nature.
Nothing better than to sit out there and to realize that we as humans are in fact smaller than ants in the universe. Self important ants of course, but in the bigger scheme of things, a zero on the contract.
So here we go, frail little beings that depend on the breath in our lungs to stay alive and yet we strive to rule and to command. We deceive and manipulate while all of the planets are revolving in their eternally set patterns.
Mind driven and hell bent we are on accumulation in an ocean of tears on earth.
The time is now to open our hearts and to allow the flow of love and truth to accumulate into healing rivers that will heal the lands!
And That's All Folks!
Note: All photos are my own, unedited and cropped for uploading!
Camera used: Canon Powershot SX60HS
We hope that you have enjoyed the pictures and thank you for visiting a post by @papilloncharity.
Disclaimer:
The articles, trademarks, and photos appearing on this @papilloncharity site may not be used in any advertising or publicity, or affiliation with any product or service, or for private purposes, without the author's prior written permission.
All posts are placed without prejudice!
PLEASE DO NOT COPY