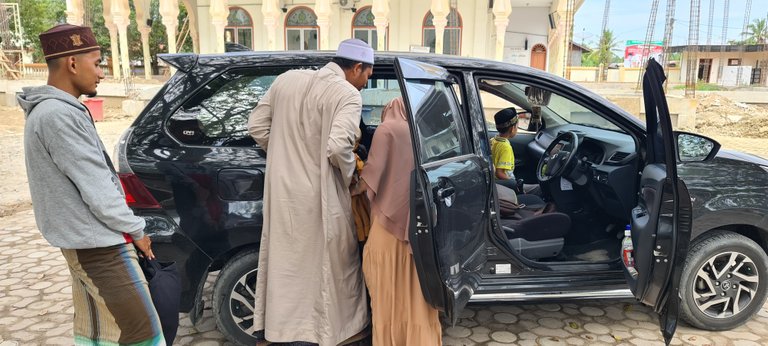 Peace be upon you, and Allah's mercy and blessings.
Dear HIVE friends wherever you are. May all of us always be protected by God the Almighty, given health, facilitating all our affairs and sustenance and achieving all our aspirations and always success for all of us.
Assalamualaikum warahmatullahi Wabarakatuh.
Kawan-kawan sekalian berjumpa kembali dengan saya pada hari yang berbahagia ini semoga kawan-kawan semuanya sehat selalu dan bisa melaksanakan aktivitas dengan normal dan lancar serta tercapai seperti yang diinginkan.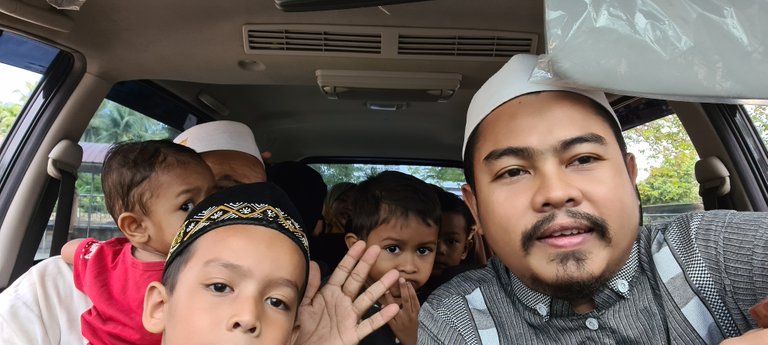 This is a trip together with children and families who are very exciting and very interesting
Inilah perjalanan bersama-sama beramai-ramai dengan anak-anak dan keluarga yang sangat seru dan sangat menarik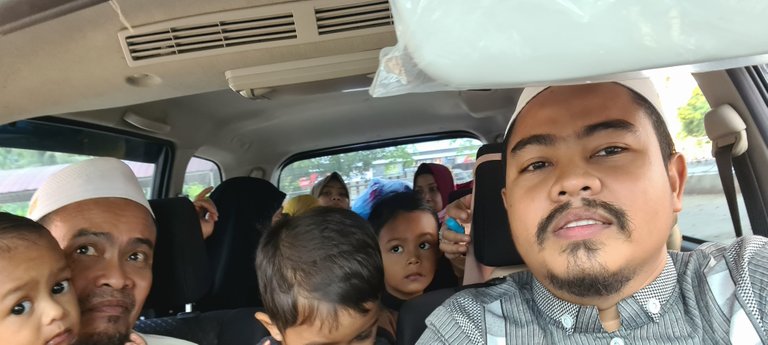 So a few days ago I returned to my hometown from Blang Blahdeh, Cot Gadong, Bireuen Regency, which is more than 100 KM away from my hometown in North Aceh, precisely in Syamtalira sub-district, Aron Village, Punti.
Jadi beberapa hari yang lalu saya pulang ke kampung halaman dari Kabupaten Bireuen yang jaraknya 100 KM lebih ke kampung halaman saya yang ada di Aceh Utara tepatnya di kecamatan syamtalira Aron Kampung tepin Punti.
Arriving at my hometown I invited all family members to my father to my nephew's child to travel to the city of Langsa finally we together with a device with one car so that one car was full of more than 11 people, because it was filled with children who amounted to 6 children
Sesampainya di kampung halaman saya mengajak seluruh anggota keluarga mulai dari ayah saya hingga anak keponakan saya untuk melakukan perjalanan hingga ke kota Langsa akhirnya kami bersama-sama perangkat dengan satu mobil sehingga satu mobil itu penuh dengan penumpang lebih kurang berjumlah 11 orang ya itu karena dipenuhi oleh anak-anak yang berjumlah 6 orang anak-anak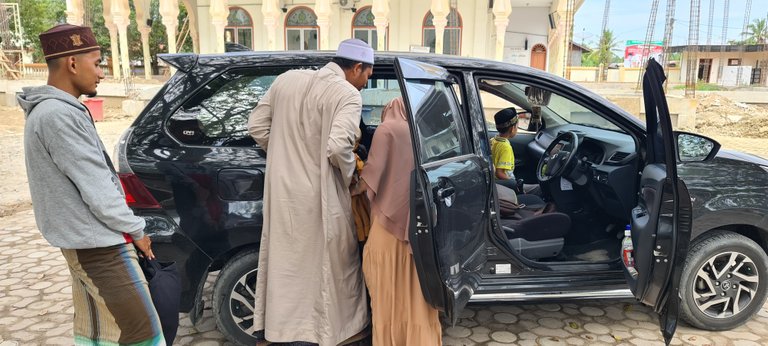 And also I have to pick up my sister in North Aceh Regency precisely in the city of Lhoksukon until then just continue the journey to Langsa and this is a wonderful journey because it goes together with family and also the children also parents are also amazingly great to be a memorable memory.
Dan juga saya harus menjemput adik saya di Kabupaten Aceh Utara tepatnya di kota Lhoksukon hingga kemudian baru melanjutkan perjalanan ke Langsa dan ini merupakan perjalanan yang indah karena pergi bersama-sama keluarga dan juga anak-anak juga orang tua juga para keponakan saya ini luar biasa hebat menjadi kenangan Yang Tersendiri yang indah bagi kami bersama.
That's my post on this occasion. I hope that what I have written and posted here can all be useful for all of us and become reading material and consideration for all of us.
Thank you very much and Highest Gratitude to all friends who have visited, read, share, provided comments / criticisms / suggestions, and provided ratings on my writing.
And also thank you very much to all those who have helped me in any form and in any form. To all of you I give my highest appreciation.
Jazakallahu khairan katsiran Bi ahsanil Jazak.
See you again on another occasion in the next post.
•• ● ══❁══ ◎ ✾ ☆ ﷽ ☆ ✾ ◎ ══❁══ ● ••
🎍 Semoga Bermanfaat 🎍🎍 MAY BE USEFUL 🎍
📢 Share This Post For Ibadah Dakwah / Charity 👆🏻👇🏻
Silahkan Ikuti Pengajian Saya Setiap Hari di Link Ini :
Dayah Babussalam
Blang Blahdeh Bireuen
FB: Tgk Rijal Aron BlangBlahdeh
Twitter: Rijal_Aron_Aceh
Youtube: Tgk Rijal Aron Blang Blahdeh
WA & Telegram: +6285362473416
Discord: rijalaronaceh#2619
🕌🕌🕋🕋📲💻📹📚📝🇮🇩🇸🇦🌴🌻💎💐🌷🐫
Success in your own hands and use the application wisely