Hey guys,
As you know,, I have posted few stuff here and there about ways to earn more crypto... I have discussed about FireFaucet earlier and how to earn Ethereum or Bitcoin through it.
Today, I am going to talk about CoinPot, your ways of benefiting from it and what are my preferences.
1. What is CoinPot?
For those who still don't know what is CoinPot. Basically it's a platform which has multiple faucets working at the same time for the same project. I personally think that this and FireFaucet are in the top of the faucets out there.
Just to make it easier to start. Here is a picture of my dashboard. Which will show you the currencies that you can earn with.
So, you will notice that you can earn BTC, LTC, BitcoinCash, DogeCoin and Dash. This faucet allows you to earn all of them or convert your earnings to only one of them and that is what I would recommend.
2. How Does CoinPot Work?
From my reasearch about this platform. I can tell you that CoinPot is getting paid through Ads. Ads do generate money and they give you a captcha to solve whenever you want to claim just to make sure that the one using the platform is not a bot. But, a human.
What do you need to do?
Register for CoinPot and then start using all the below faucets to earn in all the different currencies.
3. I Have Registered to CoinPot. What Is Next?
Okey... So, after registering. I am going to list for you all the faucets available. All you need to do is to leave a tab of your browser open for each faucet and continue doing whatever you're doing and it is going to add up balances of all the cryptocurrencies mentioned above.

As you can see. I have all these tabs opened and I'm getting paid in all different coins.
I'm not going to take any longer of your time. Below are the links.
Note: Before I go share the links of all the faucets. I am going to explain "Moon Bitcoin Faucet" and all the rest are going to be the same. If you already know your way around this. Just skip this to the links.
Once you open any of the faucets. You have to wait for it to add up balances. You can claim every 5 minutes (In order to increase your earnings. It's recommended to claim every 30mins. But, that's not necessary, you can even claim once a day. It's your choice).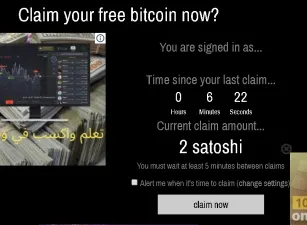 As you can see in the picture. It's been 6 minutes and I have 2 Satoshis so far that I can claim and get it as Bitcoin in your CoinPot wallet.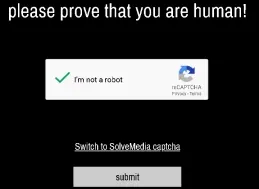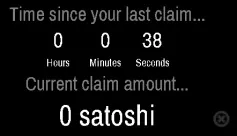 So, once I was done claiming. The balance was transferred to my wallet. Allowing me to earn 2 satoshis as Bitcoin and 3 COINPOT Tokens for claiming an amount to my wallet. Every time, you claim. You just earn 3 COINPOT Tokens which can be converted to your preferred token.
4. Links Of All The Faucets
Let's you earn in Bitcoins.
Let's you earn in Litecoin.
Let's you earn in DogeCoin.
Let's you earn in Dash
Let's you earn in Bitcoin Cash.
5. Are There More Faucets?
Fortunately yes.. There are 2 additional faucets which are little bit different than the ones we've discussed.
This faucets let's you claim every 15 mins. You've an option to claim the average amount which is currently 6 satoshis. Or, you can just claim a random amount which can be up to 5,000 satoshis. (Personally, I think it is really difficult to get 5,000 satoshis. All the tries I had, I was receiving 3 satoshis every time. Therefore, I have selected to claim the average.)
I have not tried this faucet yet. But, I have included the link. This faucet let's you earn Satoshis for playing games. I know that some of you are interested. Therefore, I have added it.
I opened it once. I left a game without even playing and when I came back. I had 15 satoshis. I am not sure how. But, feel free to try it.
6. Can I Earn Even More..?
Well, yes. There is one last thing you can do to earn more. It is mining a coin. From your dashboard, you can click on the dropdown menu button on any coin and click on mine.
Note: You must leave the tab open when you do this in order for it to start adding balances to your wallet directly.
7. My Preferences..
Okay... So, for some of you who are familiar with this platform. You might wonder which coin to mine or which coin to withdraw. Because, as long as the amount is in CoinPot you can just exchange it to anything there. But, once you withdraw the amount. Then, you will be stuck with that currency and you'd have to find an exchange for it if you want to change it to anything.
For mining. I always go for DogeCoin or COINPOT Tokens. Because, I believe they are the ones that I can see them increasing easily. At the end, I am just converting them to another currency.
What currencies would you choose to keep?
In my opinion, if you are interested in any of them and have balances in them. Just withdraw them to your wallet. For instance, I already have balances in Bitcoin. I would withdraw the balance to my Bitcoin wallet. But, if you do not have balances in any of the coins mentioned above. You might go for Dash since it is cheap to transfer. I have heard that DogeCoin is cheap as well. But, you need to DYOR about it.
Disclaimer: This is a personal opinion and I am not responsible for the outcomes of your decisions nor the comments posted below or any link in this post. This post should be viewed for entertainment purposes only. I am not working for the above mentioned companies. Do your own research before you make your decision.