We can always plan how we want our day to end, but how it truly ends is unpredictable. Today, I surprisingly loved something I have never heard nor tasted since I was born and lived in Nigeria.
Yesterday, I planned to meet a Lawyer to conclude the deal for an apartment I'll be renting this week. I planned to head home when the deal is done. Die minutes to when the deal is to be concluded, @erransum texted me on WhatsApp asking where I was. Fortunately, his office is a stone's throw from my Lawyer's office.
I completed the apartment deal with my lawyer and I trekked along Allen Avenue road Ikeja where @erransum ' s office is located. On my way, I stumbled upon a long line of vehicle traffic.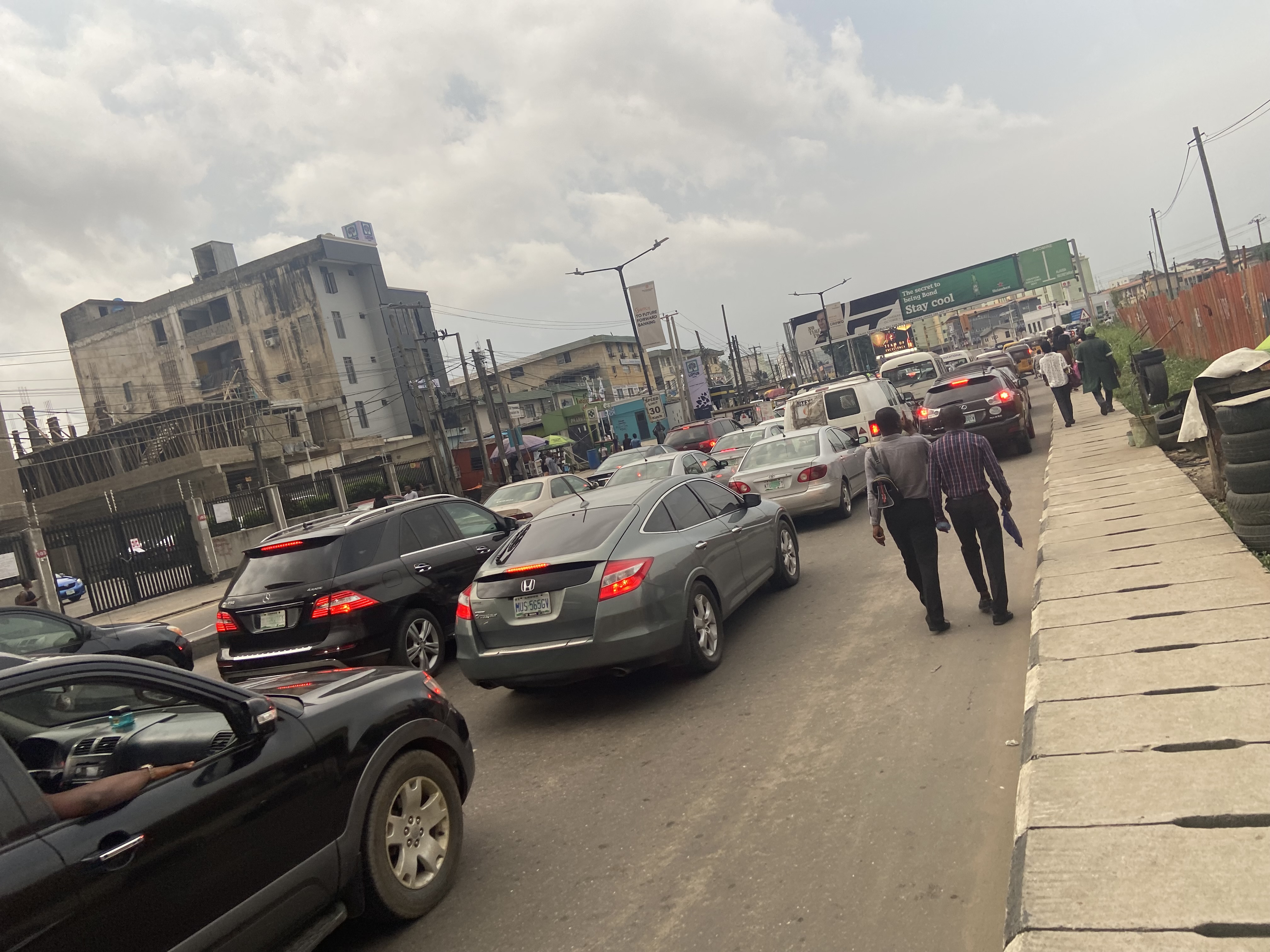 This is normal in Lagos as 9-5 workers are on their way back home. Those who don't have cars had to trek to a junction to board a public bus. I feel sorry for them because I read on their face how tired they were. This is another good reason I don't subscribe to 9 to 5 jobs
I never planned to trek this long but I, however, assumed I'm on an exercise mission. While I was walking down the road, I kept recalling the picture of how his office looks like because it's been almost 4years since I last visited his office. Luckily for me, he gave me a landmark to stop which I did. I met him and he invited me to his office but guess what?... I rejected :)
"I'm feeling hot and tired. I'd prefer to go swimming or have something cold to drink than coming inside your office" I told him.
Surprisingly, he crossed to the other side of the road and I followed him as we entered a yogurt shop opposite his office. "Do you want to buy yogurt?" I asked. I was not interested because I have never been a fan of yogurts.
We walked in and he started ordering. Even though I never liked yogurts, I have been to yogurts shops and I could tell this particular shop looks different. What type of yogurt shop is this? he said It's Fura yogurt. Hmmmmm I was calm at this point because this sounded strange to me.
Since this type of yogurt is new to me, I stayed calm while he ordered for two and they started making it. I made a video of the process but decided to convert part of it into a gif since this isn't a Vlog.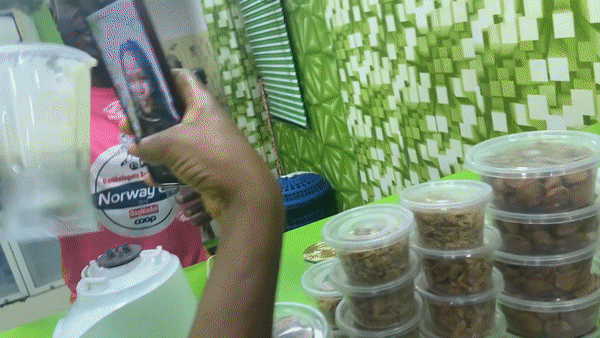 Ready to taste Fura
The ingredients needed are on their desk as you can see from the gif above. It took them less than a minute to prepare it. I was patiently waiting to have a taste. He saved me a little inside a small disposable cup.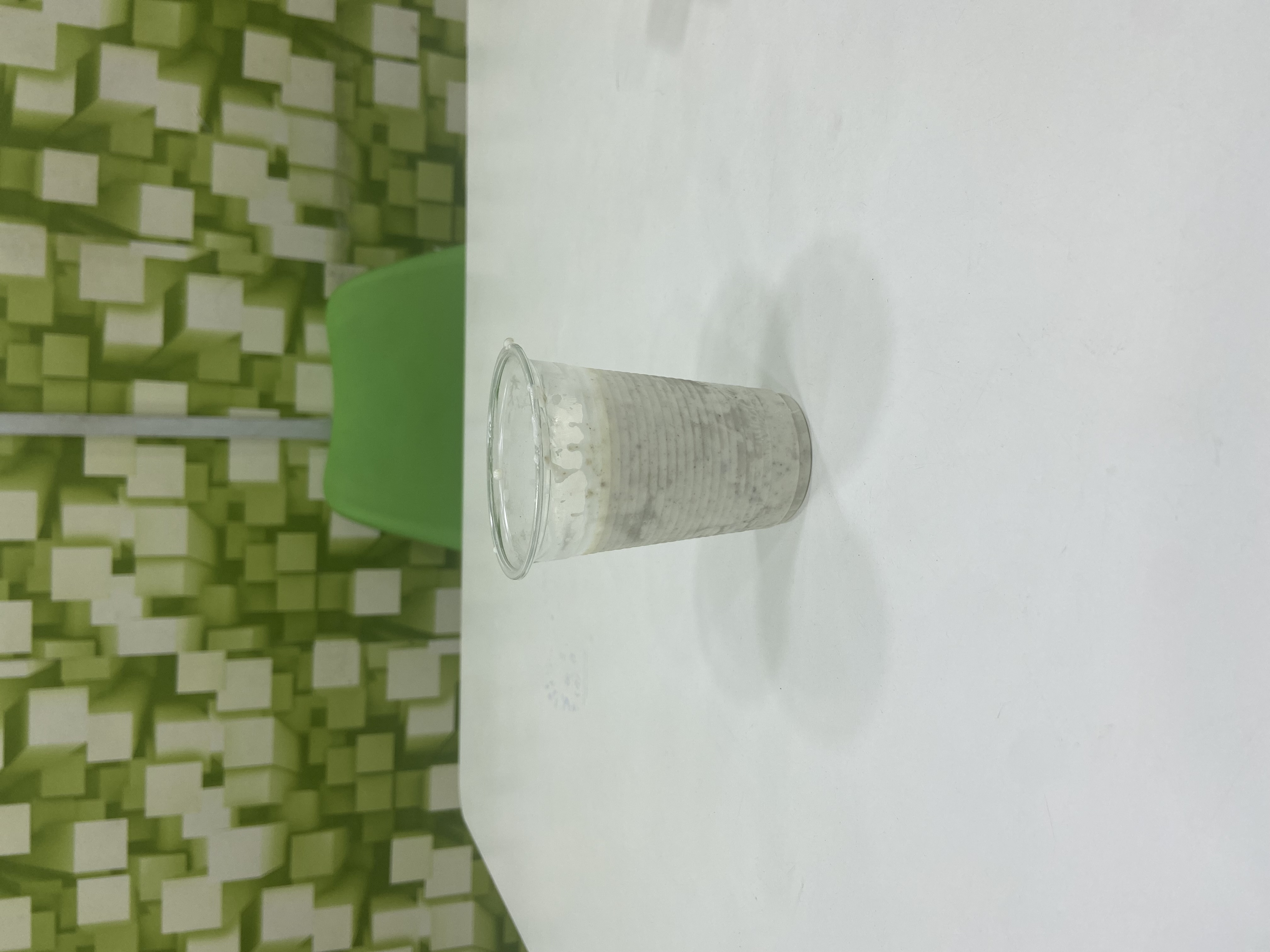 Omg! I love this yogurt!
I felt refreshed. I finished my portion and then requested another cup real quick. In fact, I had to take this package home. I was given a full bowl of it inside their branded poly bag.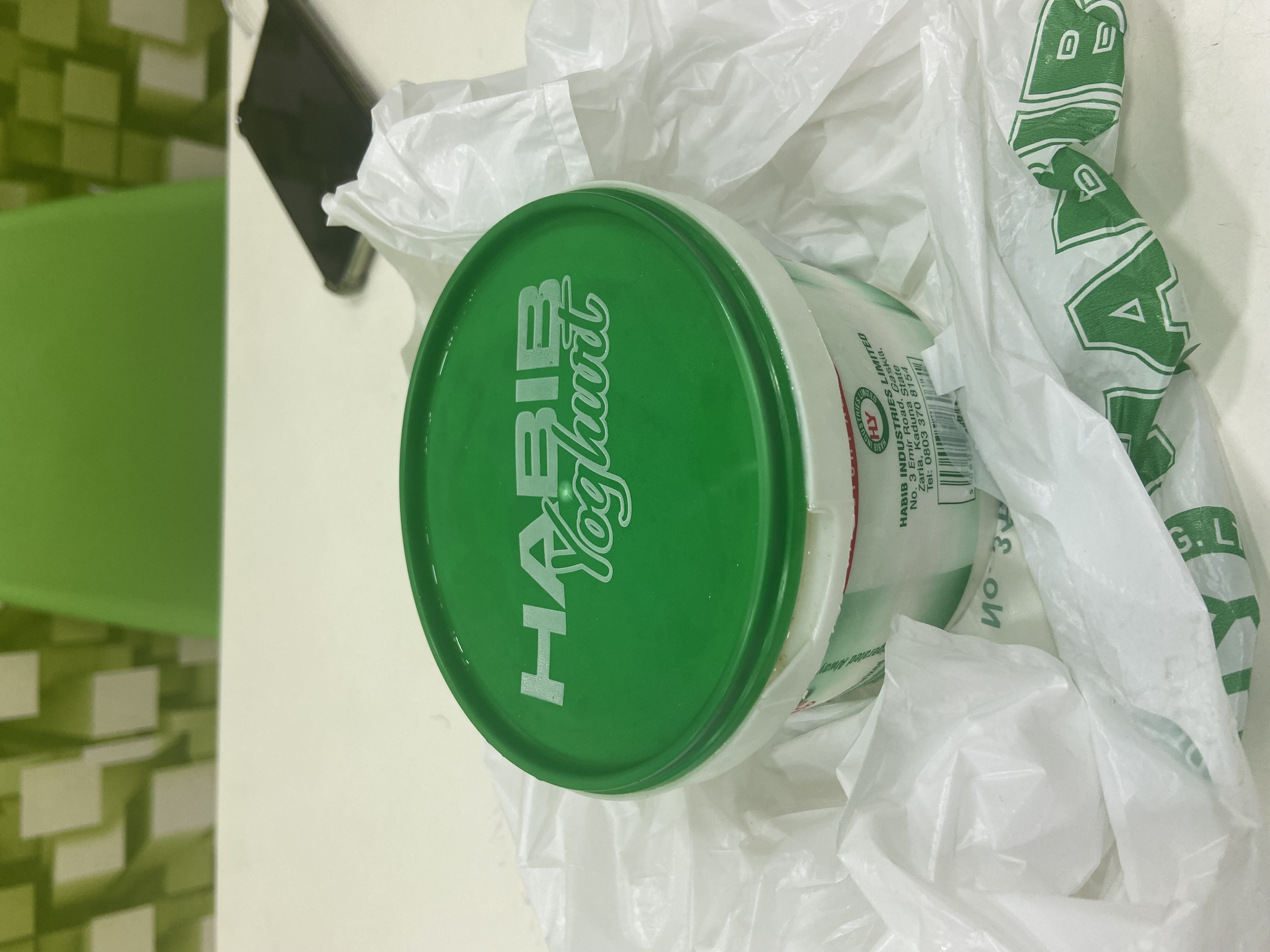 oh! looks like I haven't told y'all what @erransum was doing after ordering Fura! lol, look at him here. He was busy with his bowl of Fura. He had to remove his sunglasses :)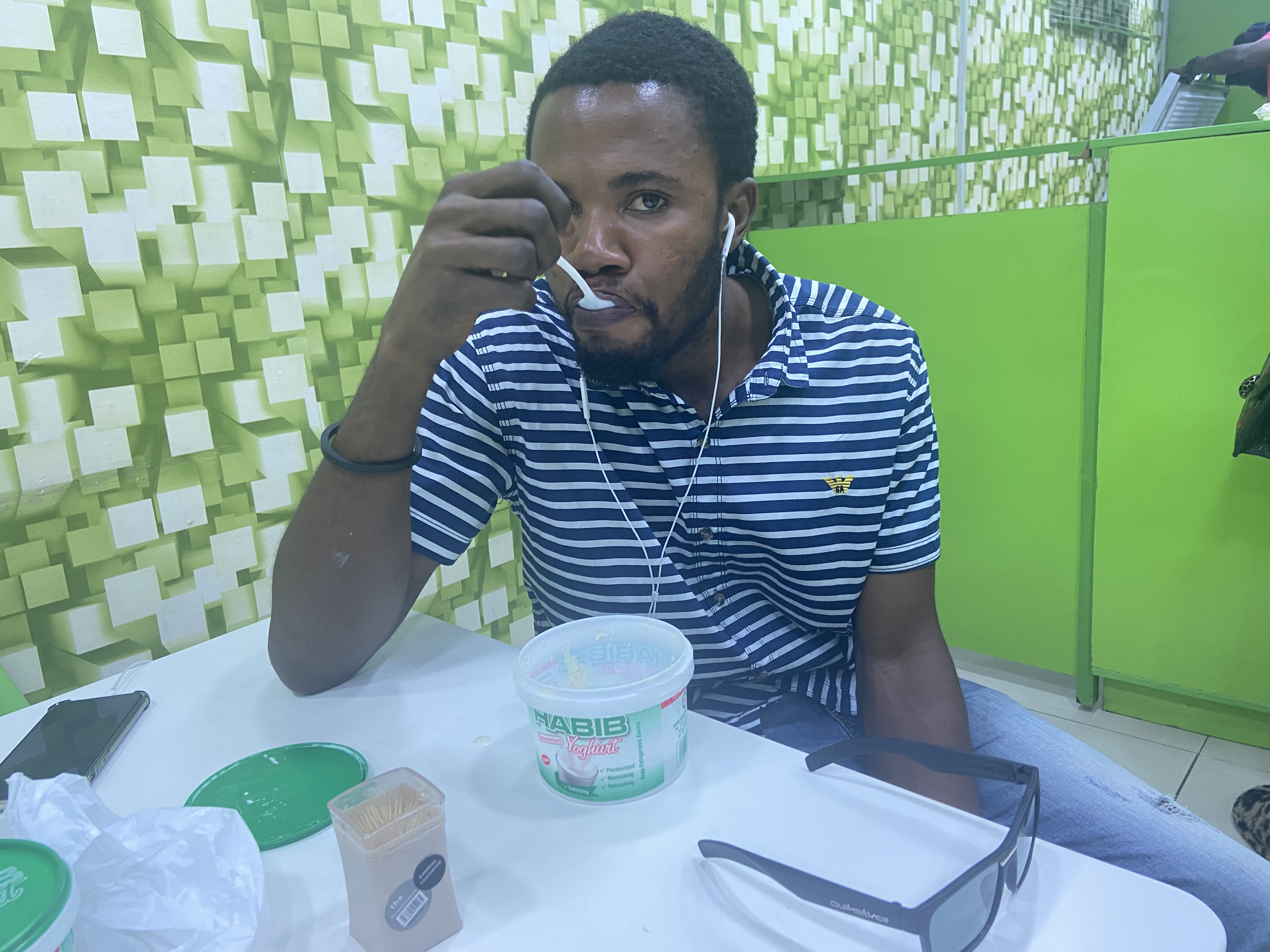 We both finished your delicious yogurt and we departed. Immediately I got home, I did some googling on Fura and found out these;
it's called Fura Da Nono and not just Fura.
it's consumed mostly in the northern part of Nigeria
Fura de nunu means millet gruel.
I also looked up for its benefits;
The nono yogurt component of Fura is loaded with vitamins and also minerals that supports vital physiological process in the body; these include Vitamin B 5; as well as Vitamin B 12; and also potassium, phosphorous, riboflavin, iodine, and zinc. source
---
I have stored my bowl of Fura Da Nono inside my freezer. I'll enjoy it tomorrow.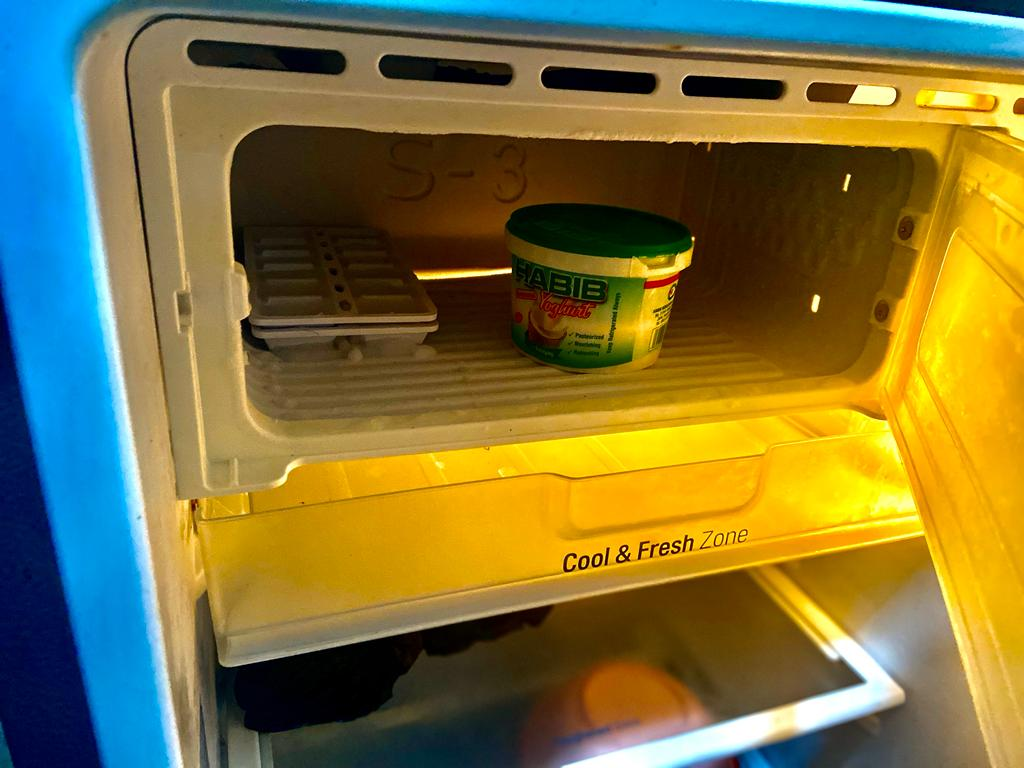 My day was fun and ended amazingly. Thanks for stopping by to read. xxx.