Good Evening Hivers Friend
This time I will share some photos of (Bactrocera) or fruit flies that I found this afternoon on the backyard of my house.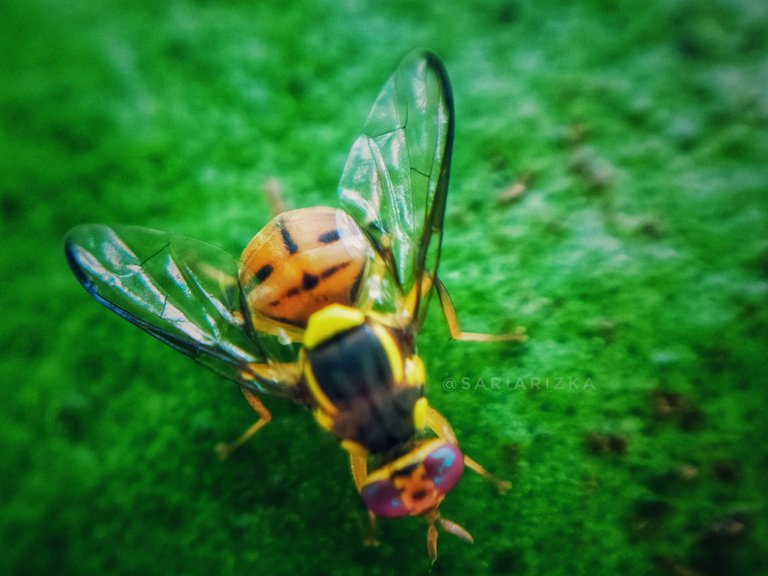 This is a female fruit fly, I found it perched on a guava plant and fruit, this fly really likes fresh fruit,but not to be eaten but to plant eggs in fruit,the eggs will hatch in about 24 hours to become maggots which will damage the flesh of the fruit, and cause the fruit to rot.
Therefore these flies are hated and considered pests by farmers.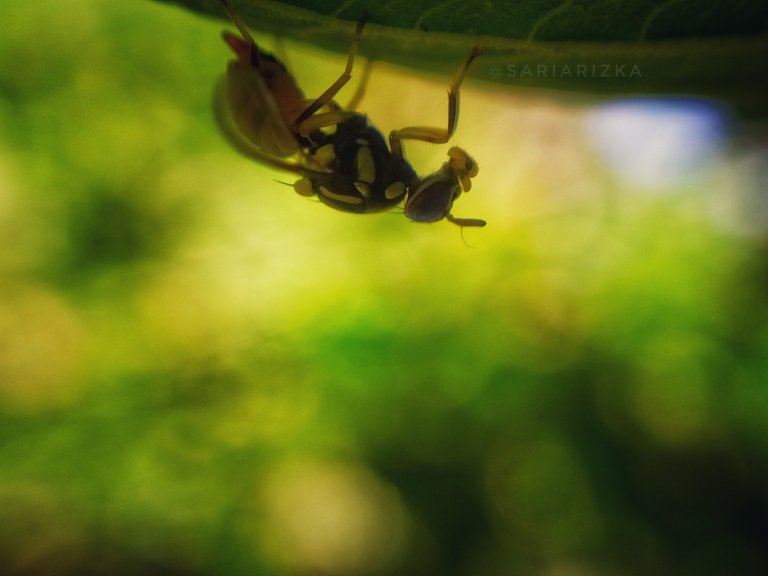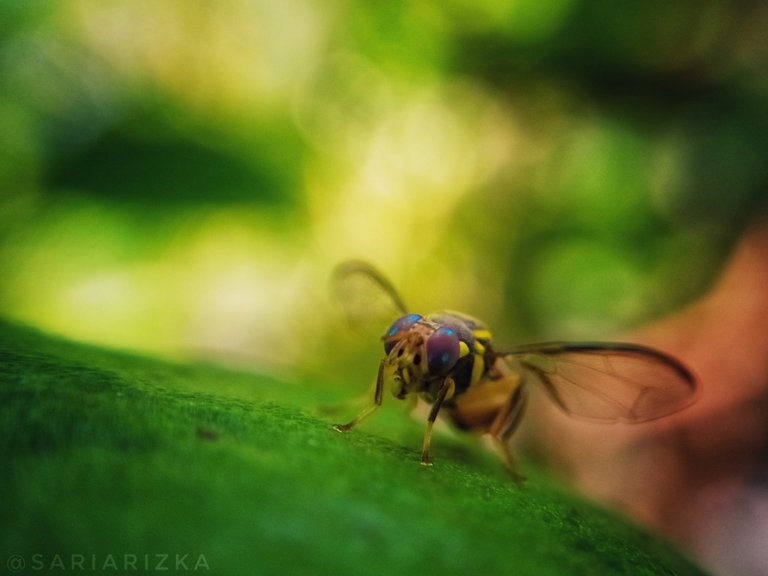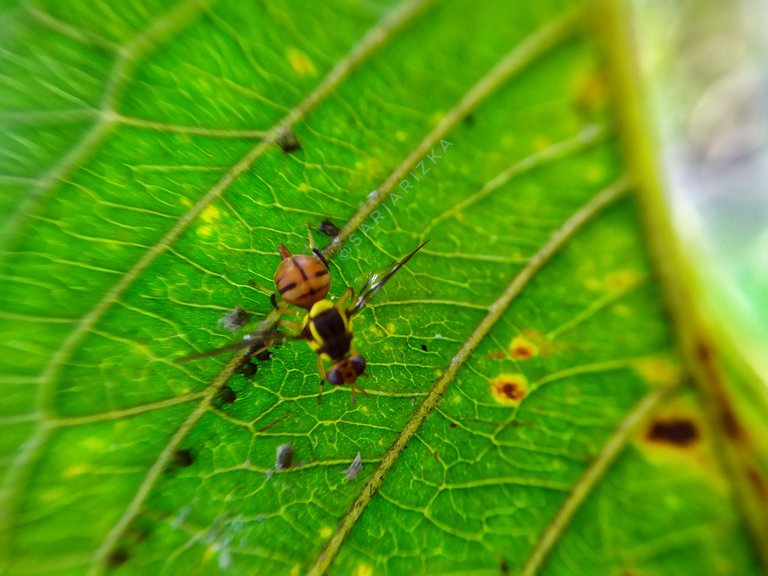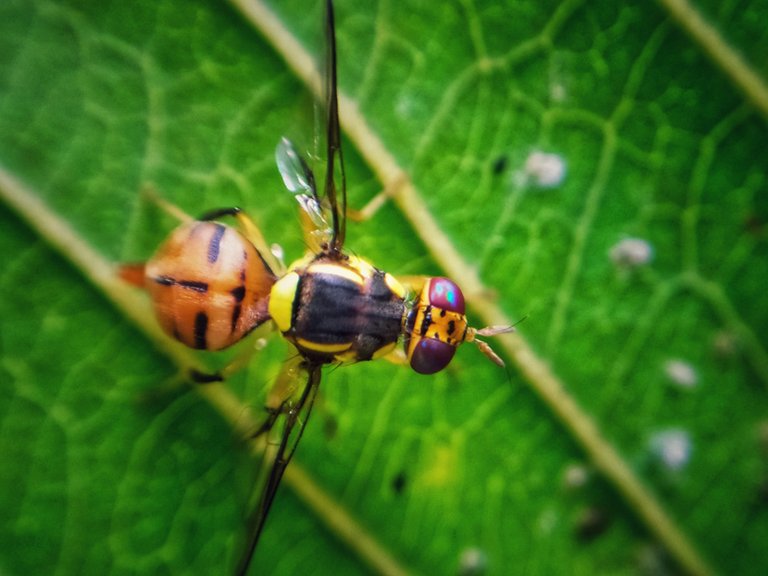 All photos taken using the Smartphone Xiaomi Redmi Note 7 with an additional macro lens.
If you are interested in a unique and interesting world of photography, please visit my account @sariarizka
Or visit the last few posts from me :
I hope you like my photography results, don't forget to vote, comment, reblog, and follow my account @sariarizka to see my other photography works.
THANK YOU VERY MUCH