Hello Hivers Friend..
This time I will share some photos of the baby Platycleis that I found this afternoon on the asoka flower plant that lives in the front yard of my house.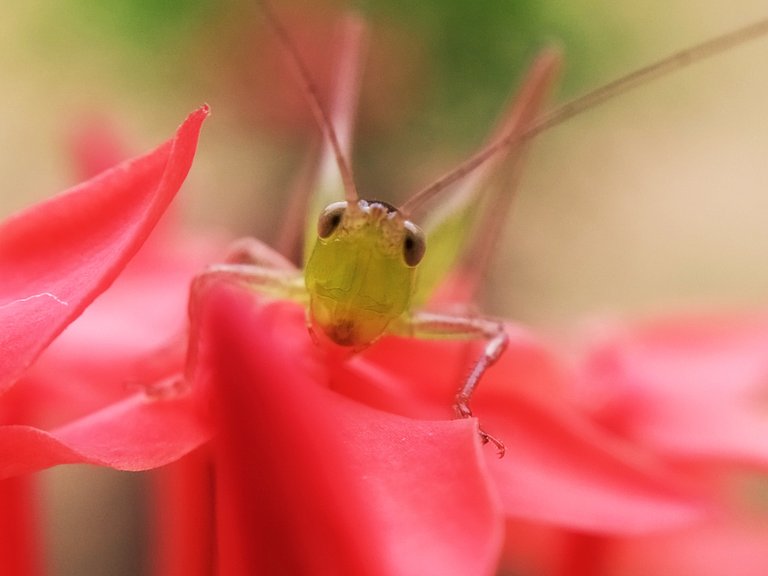 Platycleis is a scientific nickname of the genus Katydid which belongs to the Tettigoniidae family, which are brothers and are almost similar to crickets and grasshoppers.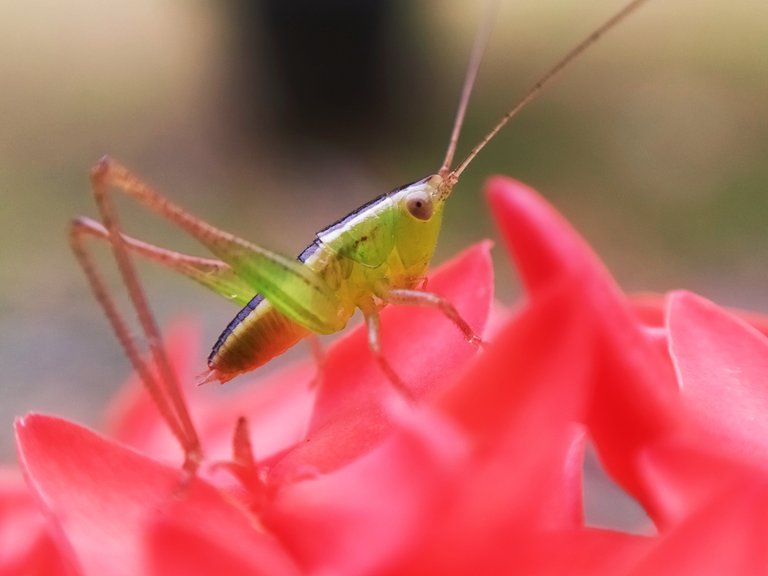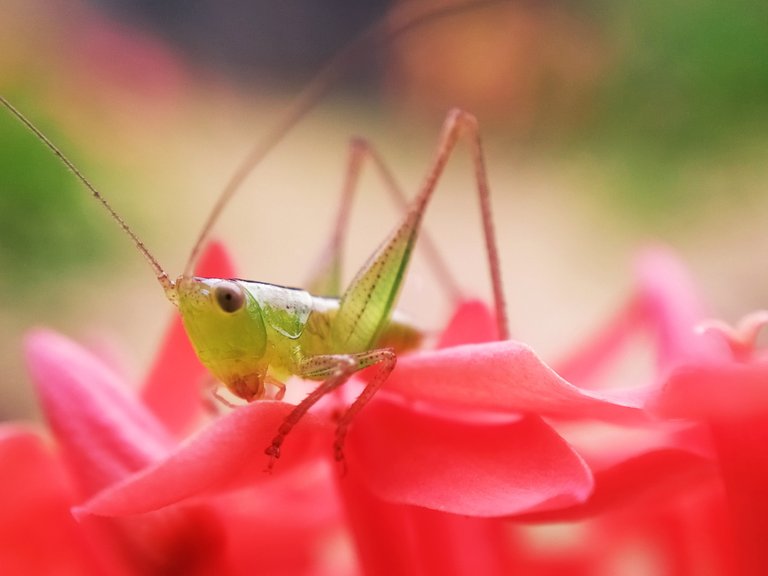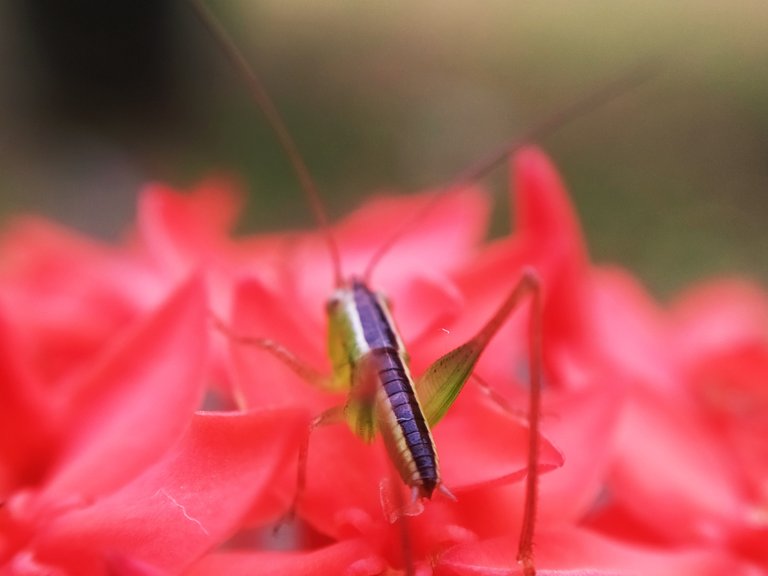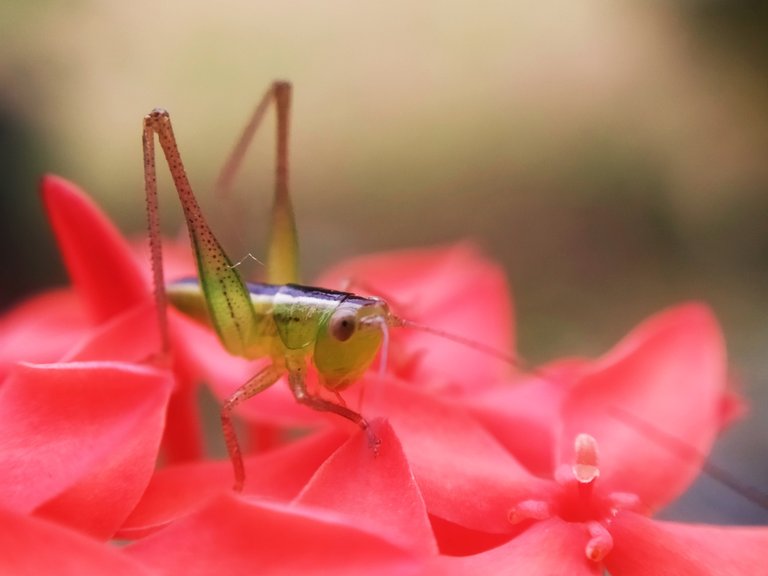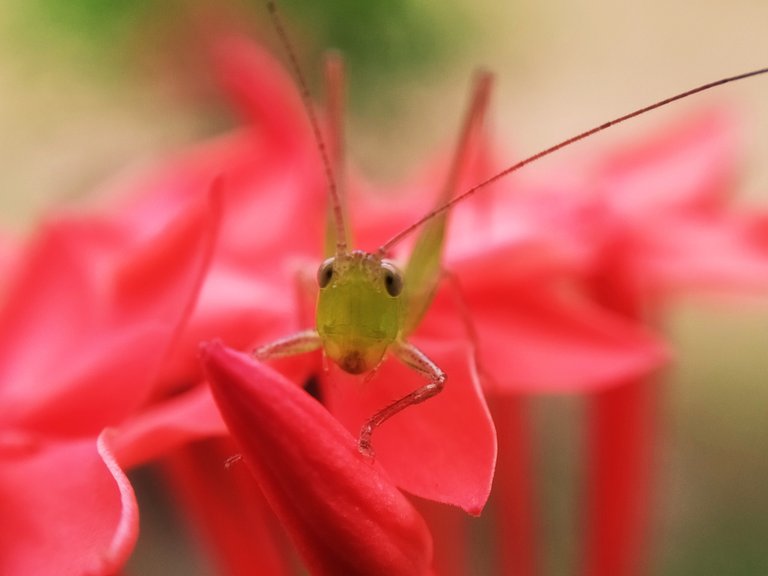 All photos taken using the Smartphone Xiaomi Redmi Note 7 with an additional macro lens.
If you are interested in a unique and interesting world of photography, please visit my account @sariarizka
Or visit the last few posts from me :
I hope you like my photography results, don't forget to vote, comment, reblog, and follow my account @sariarizka to see my other photography works.
THANK YOU VERY MUCH