Good Morning Hivers Friend ...
This time I will share some macro photos of the Oxyopidae spider that I found yesterday afternoon on the wall of my house.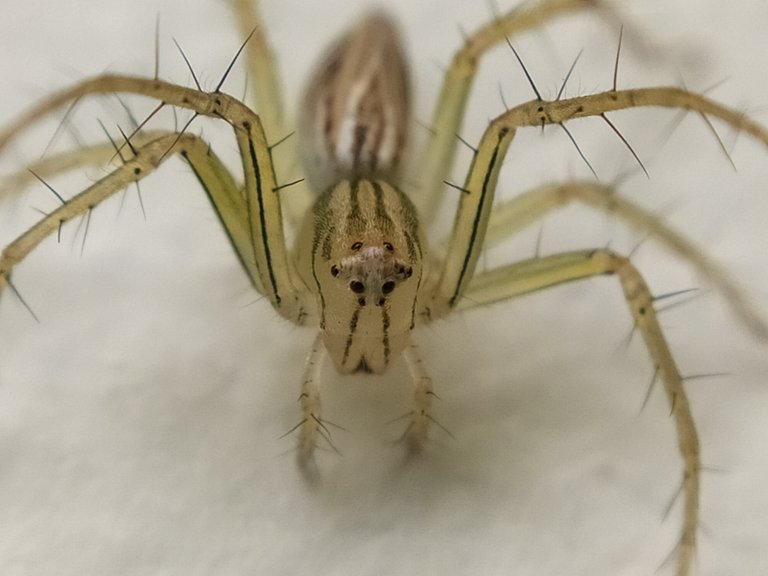 Oxyopidae is the scientific nickname of this spider, which is a countryman with tarantulas, even though they are countrymen but they are very different, when compared to Oxyopidae only as big as the legs of the tarantula.
I don't know why this spider can perch on the wall of my house, usually I find it in a small forest, a large forest and grass. This spider is very active because it usually ambushes its prey.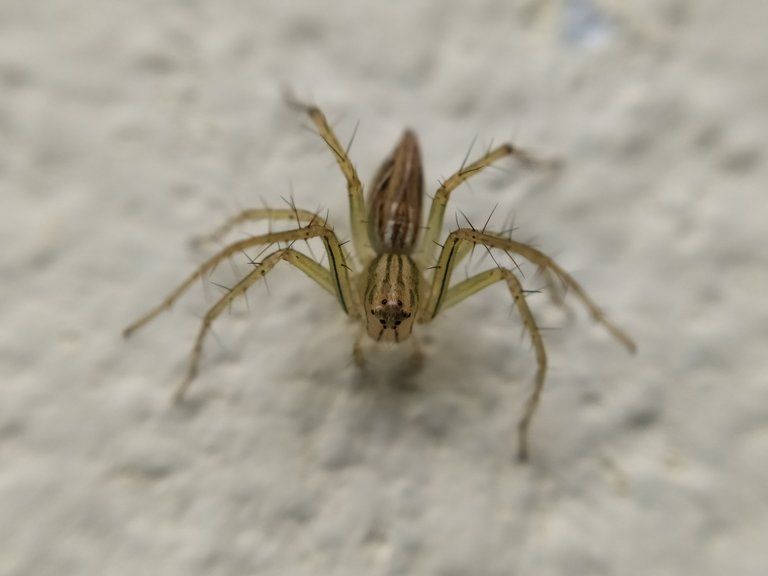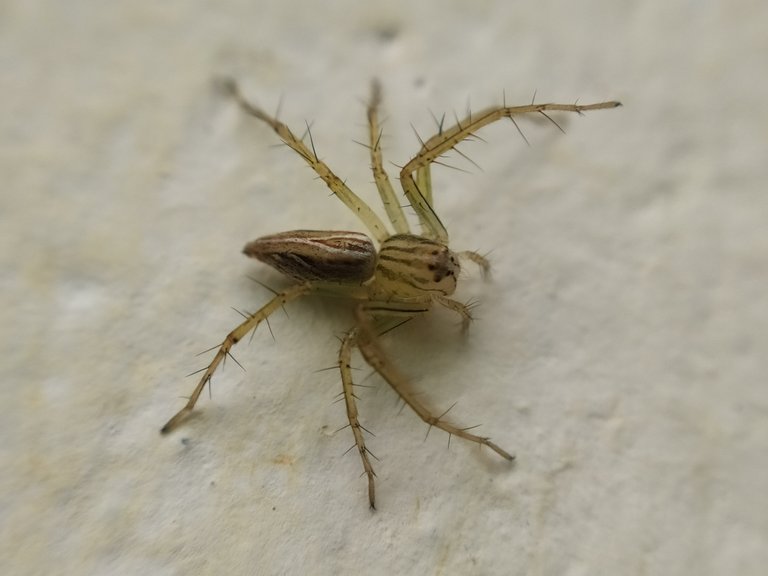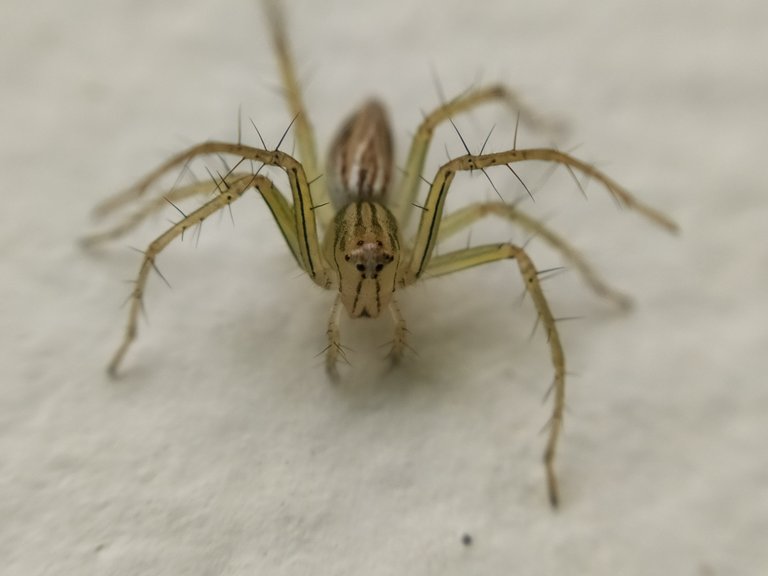 All photos taken using the Smartphone Xiaomi Redmi Note 7 with an additional macro lens.
If you are interested in a unique and interesting world of photography, please visit my account @sariarizka
Or visit the last few posts from me :
I hope you like my photography results, don't forget to vote, comment, reblog, and follow my account @sariarizka to see my other photography works.
THANK YOU VERY MUCH