Good Morning Hiver Friend..
This time I will share some macro photos about Baby Jumping Spiders ...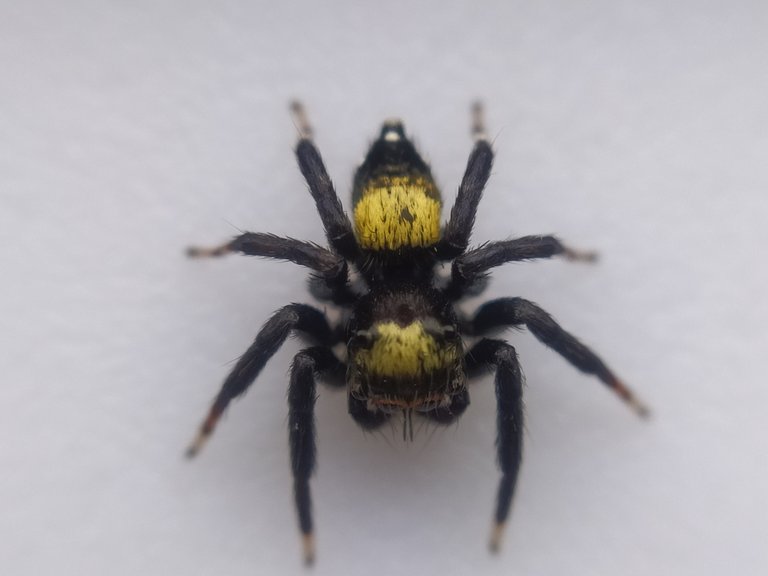 This little spider has its own beauty with black and gold on its body, it is very wild and can not be silent, look at the comparison of his body with my little finger..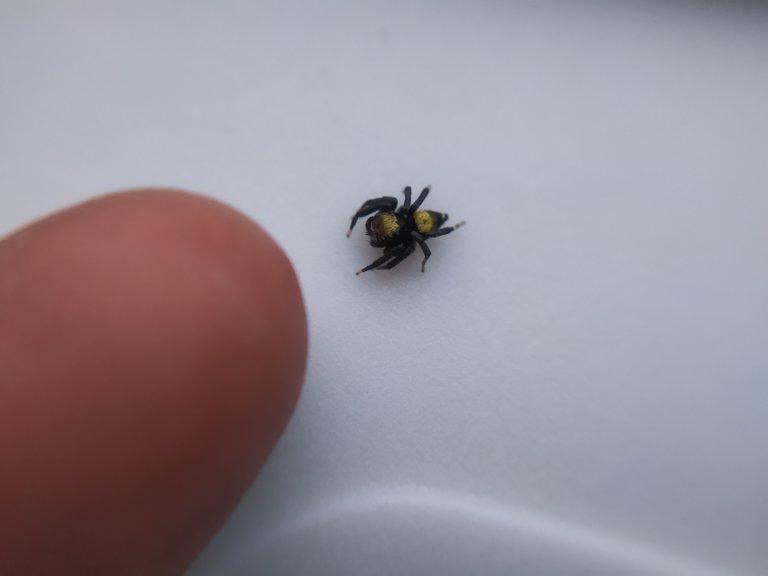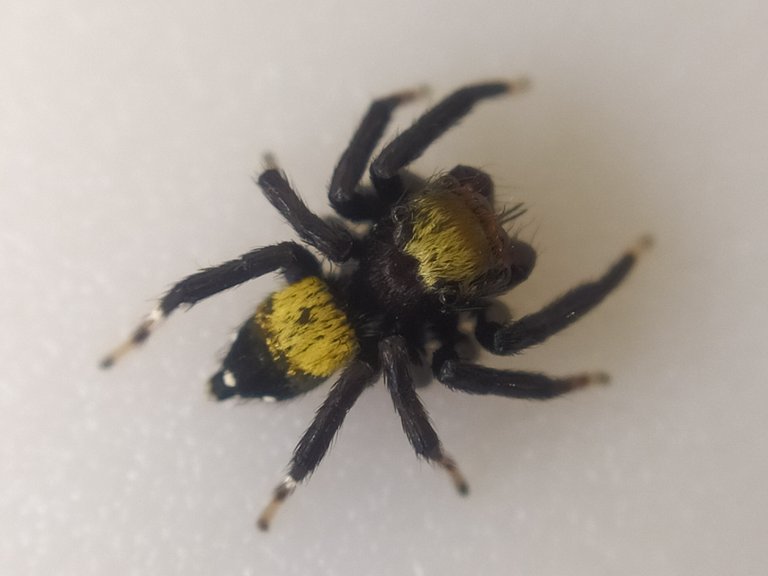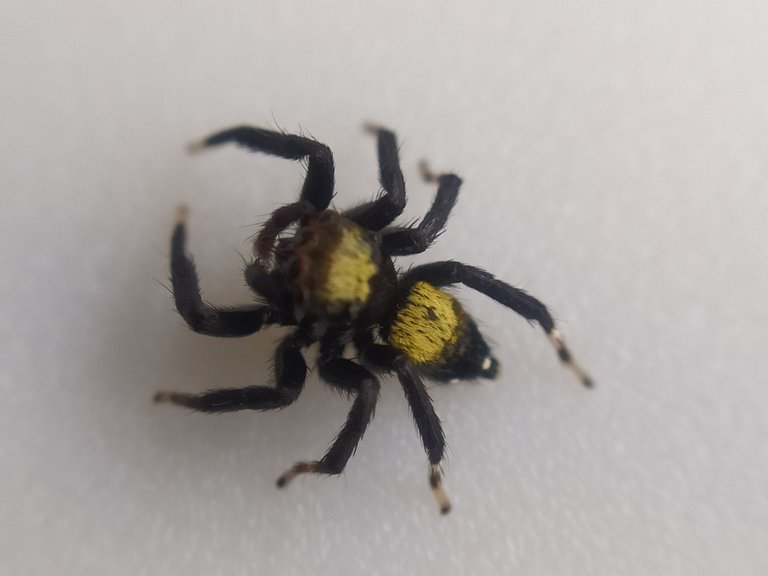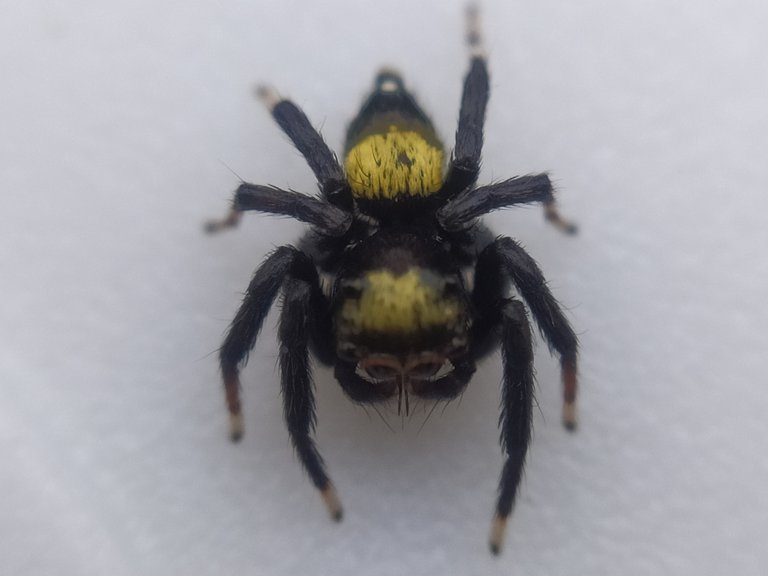 All photos taken using the Smartphone Xiaomi Redmi Note 7 with an additional macro lens.
If you are interested in a unique and interesting world of photography, please visit my account @sariarizka
Or visit the last few posts from me :
I hope you like my photography results, don't forget to vote, comment, reblog, and follow my account @sariarizka to see my other photography works.
THANK YOU VERY MUCH