Hello Hivers..
This time I will share photos of Brijuek birds that I caught this afternoon using a Sony camera.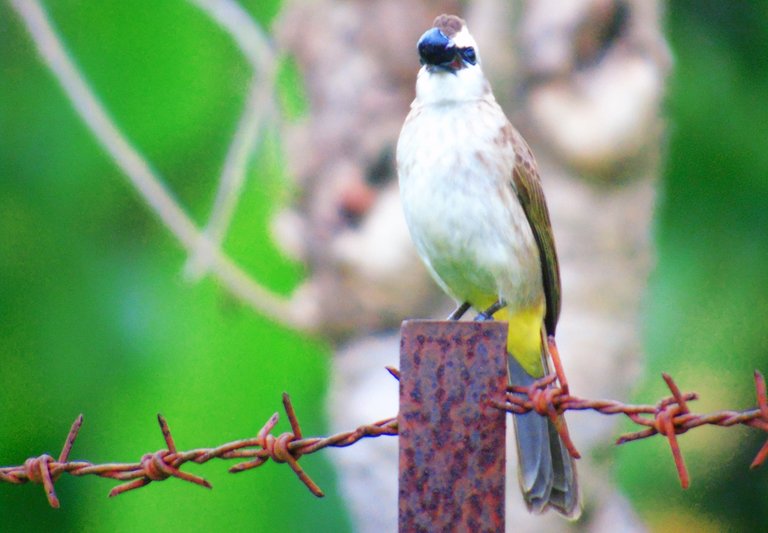 In my area this bird is often called the Brijuek bird, or also often called the Cucak belonging to the family Phycnonotidae.
I found it above my home fence wire, he only stopped for a moment, he could have been exhausted from flying.
look at his mouth, there's a black beetle, but why doesn't he eat it, or maybe he wants to take it home to give to his children to celebrate the weekend.
Sorry if my english and writing is very bad.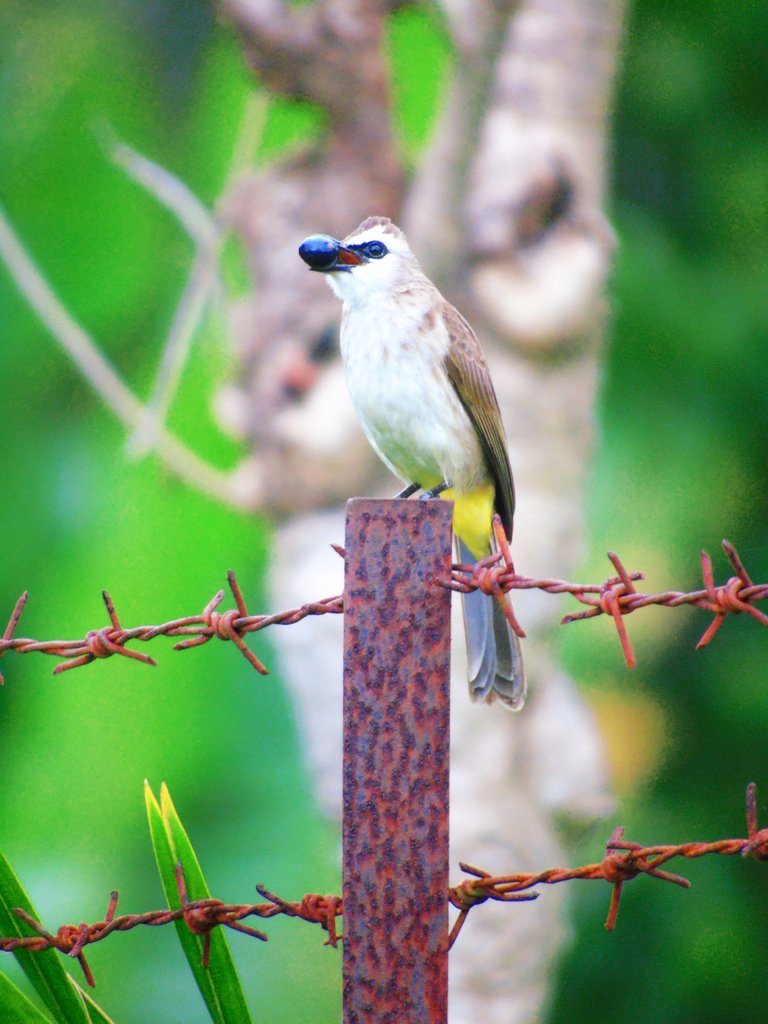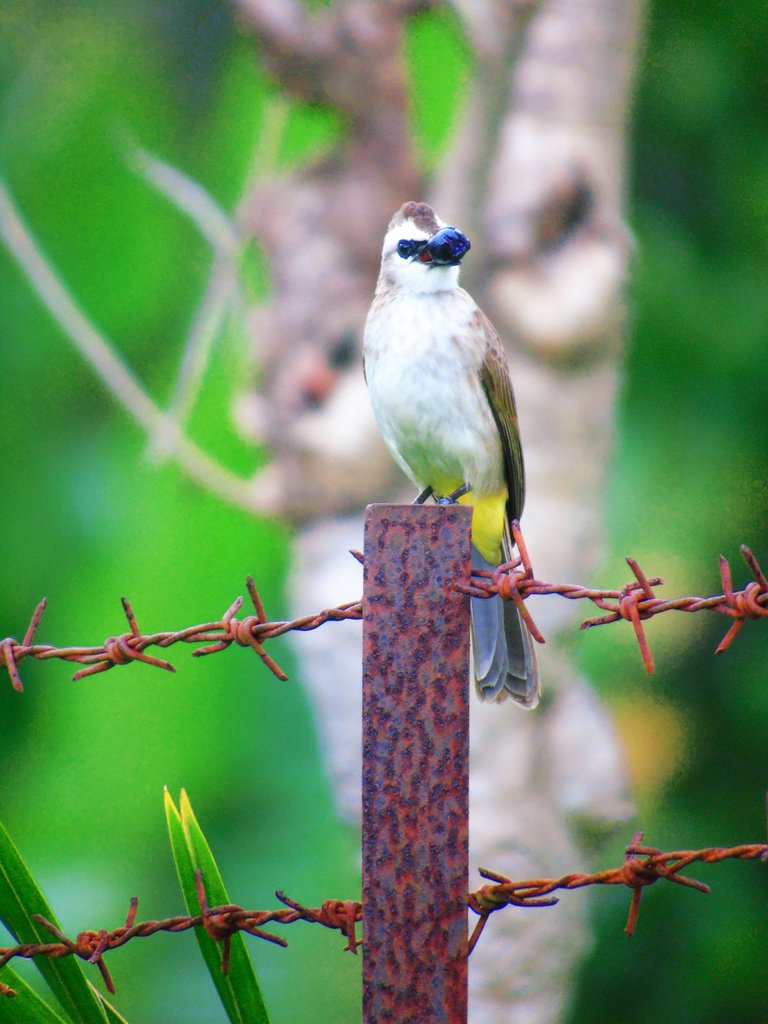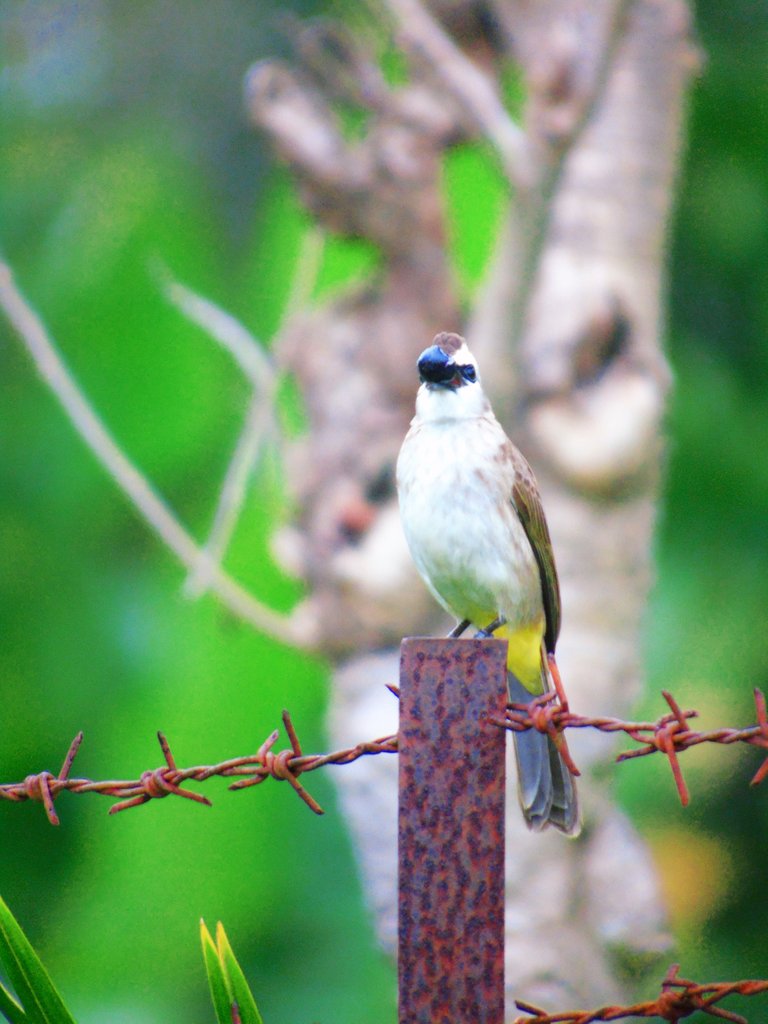 All photos taken a Sony DSC-H400.
If you are interested in a unique and interesting world of photography, please visit my account @sariarizka
Or visit the last few posts from me :
I hope you like my photography results, don't forget to vote, comment, reblog, and follow my account @sariarizka to see my other photography works.
THANK YOU VERY MUCH