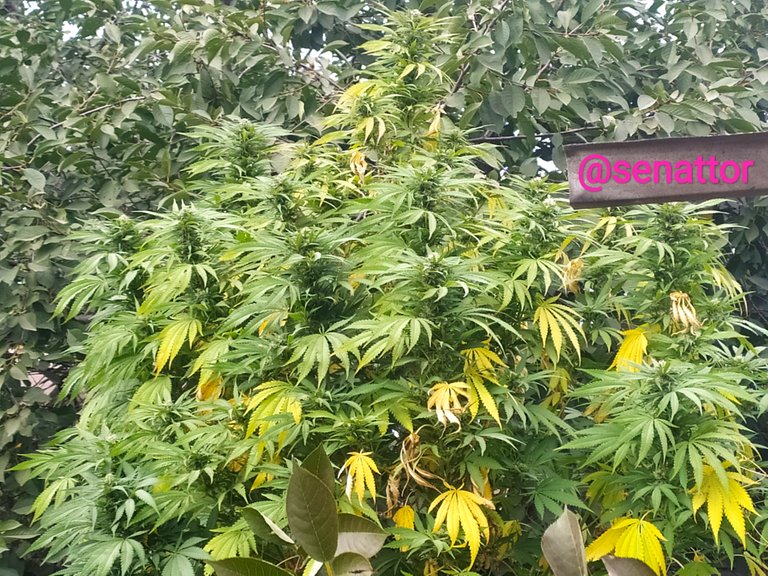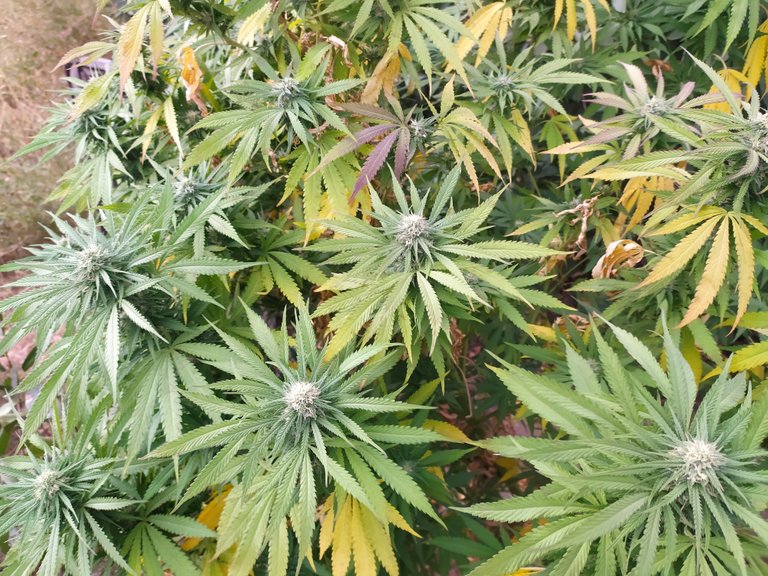 Hello dear friends! More recently (20 days ago) I did a short review about the medicinal plant of the diesel strain.
https://hive.blog/hive-174578/@senattor/diesel
So, in 20 days the weather began to change dramatically, autumn came, which I was waiting for so much. On the medicinal bush of the diesel strain, the leaves have long begun to turn yellow, giving the plant a very beautiful appearance. All this can be seen in the main photo of this review.
It was like this: waking up in the morning (the thermometer was plus 6 degrees Celsius), I immediately went to my medicinal plant of the diesel strain to see how my buds were doing. After inhaling their heady scent, I decided to amputate the buds (they were filled with a beautiful white resin, which intoxicated my head every time I inhaled it). The medicinal bush is fully ripe. I've been waiting for this moment for 6 months. Hooray! Hooray!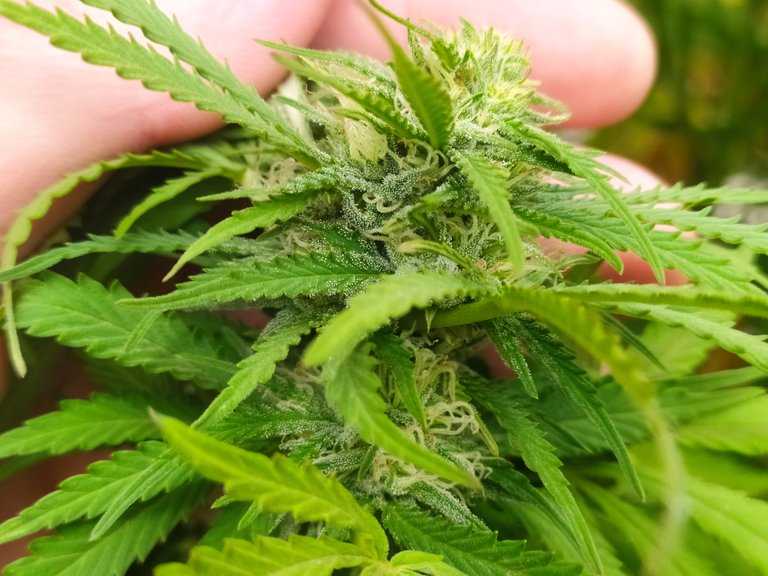 Taking ✂️ scissors and an aluminum pan into which I would fold the medicinal buds, I began to carefully trim the ripe fragrant medicinal buds. Oh yes, this is a very interesting activity, which I did very well.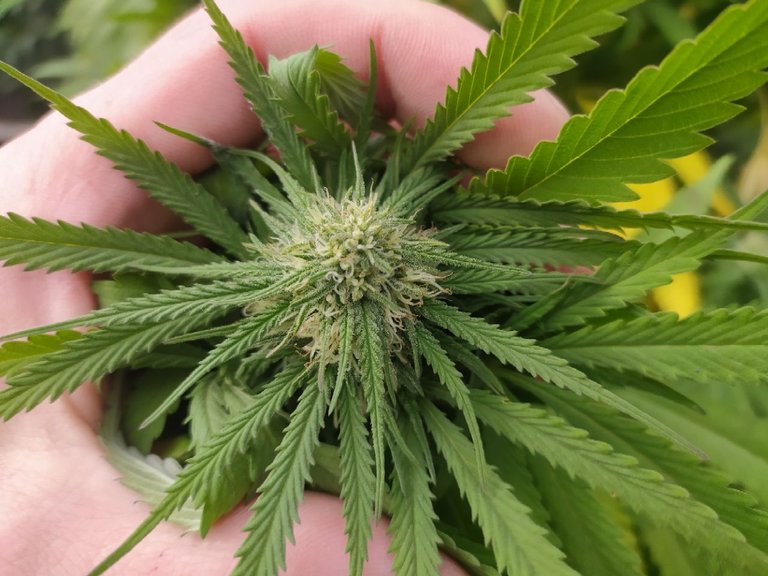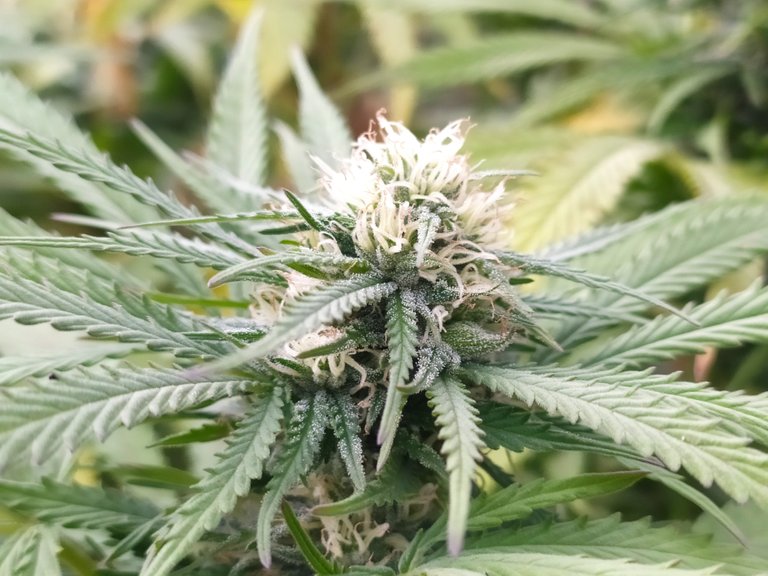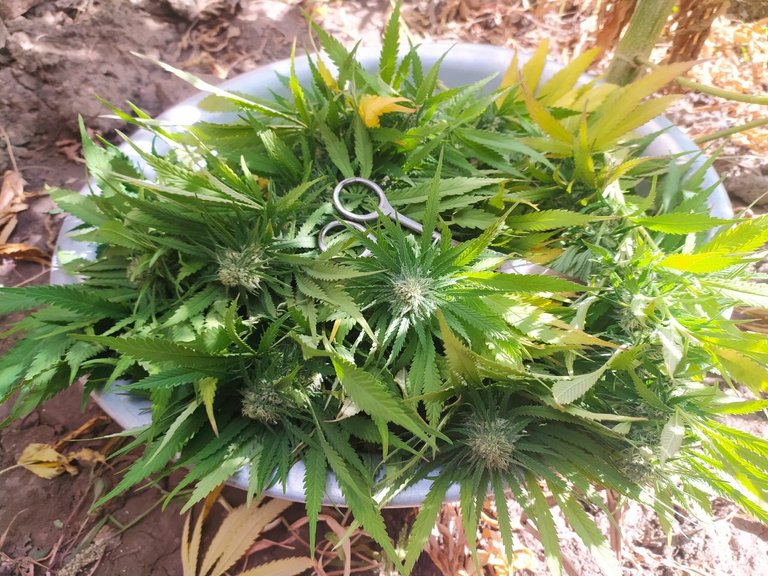 Well, at the end of my review, I want to tell you a little about the healing properties of medicinal buds after smoking. The buds contain 28% THC - this is a very high indicator, but despite this, they allow you to enjoy the smoke without any panic. Friends, the taste of smoke is indescribable (soft, sweet, delicate, resinous). This is beyond words - you just need to try it, the effect is very powerful and at the same time, funny, cheerful. I want to move, create, do what I love.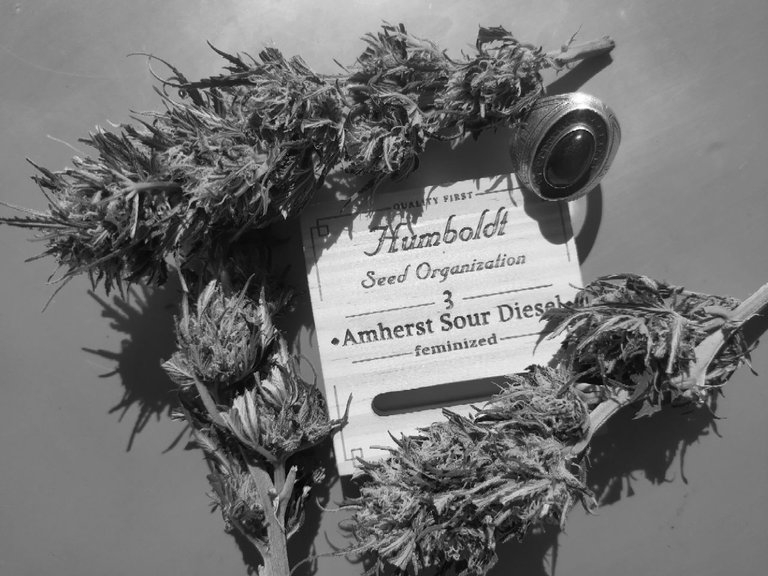 All health and profit.
Come visit me @senattor