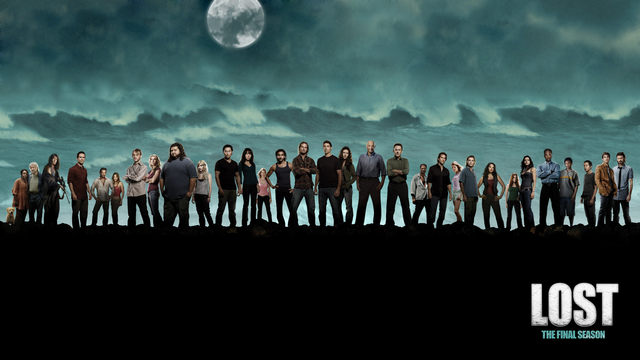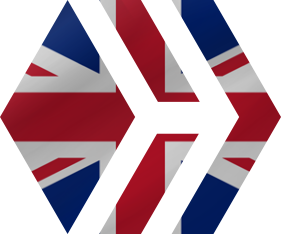 It was September 22, 2004 when the fictional Oceanic Airlines Flight 815 fell on what would become the most famous island of all time. A non-existent island, the result of the imagination of the man who would become the Mida king of world entertainment, the founder of Bad Robot JJ Abrams. Today we all know this name, inextricably linked to Star Trek and Star Wars.
Back then that same name said little, very little and was known only to those very few fans of TV series original enough to be called niche. It's been a little over 15 years and if TV is not the same anymore, much of the credit goes to this gentleman and the most prolific creator park on TV who manages to give birth to that brilliant and crazy experiment called Lost. If the Golden Age television bears the signature of HBO and its jewelry Six Feet Under, Soprano and The Wire, it is with Lost that the generalist TV creates its phenomenon and begins to bridge the gap between big and small screen. For many it will be the first season of True Detective that will finally break the mould and bring cinema to TV with the migration of actors and authors.
But it is with Lost that the seriality begins to take on an aura less from the graveyard of the elephants and more from experimentation. It is no coincidence that in the years following the end of Lost there will be an obsessive hunt for the "new Lost". Only when the producers understand that Lost is unique and inimitable will this phenomenon stop, creating a new one, that of hunting original and courageous authors and scripts. Because basically Lost was this. A crazy idea, brilliant linked to a clever and mischievous but effective script and always great.
Many have hated the ending but as often happens time rewrites history and year after year that same ending seems to be increasingly re-evaluated. Abrams's series was essentially mystery combined with dozens of fantastic characters. Fantastic because developed by textbook and because although very far from us and alone on that island were the closest to us spectators. Their parable of redemption moved everyone, their sacrifices moved everyone. Some will have found themselves in Hugo's good spirit, others in the faith of John Locke, others in Kate's stubbornness, others in Sawyer's damnation, some in Jack's lost determination, others in the human wickedness of Benjamin Linus and so on. Discoursing.
The characters are as iconic as some phrases become history, some indelible moments. How to forget Charlie's Not Penny's Boat. How not to remember the episode The Costant starring Desmond. Eternal struggle between good and evil, between light and shadow, between black smoke and Jacob. Lost transcended every geographical and temporal boundary. Today he's still here teaching us a lot, making people talk about himself. Series from over 100 episodes and maybe but maybe just a couple of forgettable episodes. The first 3 seasons introduced characters and stories. The last 3, the ones less digested by the fans, have literally taken us to another dimension. Flash-forwards call themselves that for a reason. Before Lost, they did not exist, or at least they were used little and badly. And instead thanks to Lindelof and Abrams we learned the spectacle of surprise, the one that transcends everything, the one that makes you roll your eyes and stay days and days to wonder what the meaning of this or that scene, this or that phrase is. Lost lived on the mystery and so ended his story, leaving us with a certainty:
There will never be a series comparable to Lost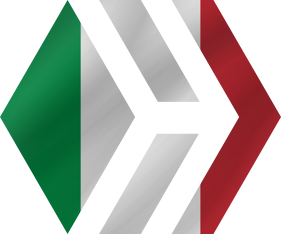 Era il 22 settembre 2004 quando il fantomatico volo Oceanic Airlines 815 cadde su quella che sarebbe diventata l'isola più celebre di tutti i tempi. Un'isola inesistente, frutto della fantasia di colui che sarebbe diventato il re Mida dell'entertainment mondiale, il fondatore della Bad Robot JJ Abrams. Oggi tutti conosciamo questo nome, legato indissolubilmente a Star Trek e Star Wars. Allora quello stesso nome diceva poco, pochissimo ed era noto solo a quei pochissimi appassionati di serie tv abbastanza originali da essere definite di nicchia. Sono passati poco più di 15 anni e se la tv non è più la stessa, gran parte del merito va a questo signore ed al parco creatori più prolifico della tv che riusci a partorire quel geniale e folle esperimento chiamato Lost. Se la Golden Age televisiva porta la firma di HBO e dei suoi gioielli Six Feet Under, Soprano e The Wire, è con Lost che la tv generalista crea il suo fenomeno e inizia a colmare il gap fra grande e piccolo schermo. Per molti sarà la prima stagione di True Detective a rompere definitivamente gli schemi e far confluire cinema in tv con la migrazione di attori ed autori. Ma è con Lost che la serialità inizia ad assumere un'aura meno da cimitero degli elefanti e più da sperimentazione. Non è un caso che negli anni successivi alla fine di Lost ci sarà una caccia ossessiva alla "nuova Lost". Solo quando i produttori capiranno che Lost è unica e inimitabile questo fenomeno si arresterà, creandone uno nuovo, quello della caccia ad autori e script originali e coraggiosi. Perché in fondo Lost era questo. Un'idea folle, brillante legata ad una sceneggiatura furba e maliziosa ma efficace e sempre ottima. In molti hanno odiato il finale ma come spesso accade il tempo riscrive la storia e anno dopo anno quello stesso finale sembra essere sempre più rivalutato. La serie di Abrams era essenzialmente mistero unito a decine di personaggi fantastici. Fantastici perché sviluppati da manuale e perché seppur lontanissimi da noi e soli su quell'isola erano quanto di più vicino a noi spettatori. La loro parabola di redenzione ha commosso tutti, i loro sacrifici hanno commosso tutti. Qualcuno si sarà ritrovato nello spirito buono di Hugo, altri nella fede di John Locke, altri ancora nella caparbietà di Kate, altri nella dannazione di Sawyer, alcuni nella determinazione perduta di Jack, altri nella malvagità umanissima di Benjamin Linus e via discorrendo. Sono iconici i personaggi tanto quanto alcune frasi diventate storia, alcuni momenti indelebili. Come dimenticare il Not Penny's Boat di Charlie. Come non ricordare l'episodio The Costant con protagonista Desmond. Lotta eterna tra bene e male, tra luce ed ombra, fra fumo nero e Jacob. Lost ha trasceso ogni confine geografico e temporale. Oggi è ancora qui ad insegnarci tanto, a far parlare di se. Serie da oltre 100 episodi e forse ma forse solo un paio di episodi dimenticabili. Le prime 3 stagioni hanno introdotto personaggi e storie. Le ultime 3, quelle meno digerite dai fan, ci hanno portato letteralmente in un'altra dimensione. I flash forward lostiani si chiamano cosi per un motivo. Prima di Lost non esistevano, o quantomeno venivano utilizzati poco e male. E invece grazie a Lindelof e Abrams abbiamo imparato lo spettacolo della sorpresa, quello che trascende tutto, quello che ti fa strabuzzare gli occhi e restare giorni e giorni a domandarti quale sia il significato di questa o quella scena, di questa o quella frase. Lost ha vissuto sul mistero e cosi ha concluso la sua storia, lasciandoci però con una certezza:
Non esisterà mai una serie paragonabile a Lost