The week of work horror continues, but I don't really want to spend time talking about that, so instead will see what else comes to mind with a free, freewrite. I pretty much only freewrite and let my thoughts flow and the posts that are the hardest are the ones that require formatting and pasting images, as doing so breaks my thoughts a lot. While some people don't like reading or writing all that much, for me it is generally a joy of sorts, not easy - but rewarding.
Time is always one thing I don't seem to have enough of and while I am relatively productive, it does take its toll on me in various ways, but it is something I am willing to do for the most part. I struggle to get off of my posts in the comments sections these days, but I do try to get to everyone who comments on my own work.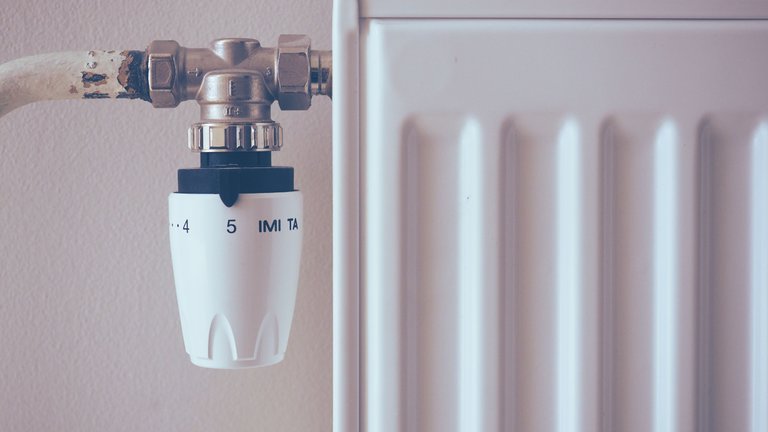 On this note, there are differences in the way people comment, where some are short, some a re long, some are well thought out, some are more the throwaway kind of comment, saying something related, but not really adding too much to what has already been said. I prefer the ones that add on top the content I create in some way, even if it is just some wittiness, but all comments are welcome, although not all comments are going to demand all of my attention.
do you remember at school where a math teacher would say something along the lines of "Math is the most important subject, so you will need to do an hour of homework a night for it" - and then the science teacher, physics teacher, English, geography, art, PE and woodwork teachers would all say the same thing and set too much homework. Some people comment like this.
While it is a bit quieter around here at the moment, I met a guy in Poland at Fest3 that was upset at me because I didn't reply to one of his comments. Commenting is something that I have been pretty active with over the years and even the animal that is @Taskmaster4450 has 12K less comments than me on his two accounts combined. My brother @galenkp who has been even more animalistic for years in engaging has less, though he is catching me fast and is only a couple thousand behind now. I am also not the "one word" kind of engagers either - I put my effort in when I can. But I do miss replying to some real comments occasionally - I have a couple jobs and a family to consider also.
One of the cool things about Hive is that is is possible to talk directly with the authors (if they care enough to respond) and build up personal relationships built below the posts. The challenge is at times for an author though is that it can sometimes get like that school situation, where everyone believes that their comment is worthy of time, which it may very well be, but time is always limited. I know that some people also like to post walls of text on every comment they make, but it is rare that anyone has the bandwidth to reply well in response, making the person's effort feel unrewarded. On hive, it is unsatisfying to comment on someone's work you appreciate and not get a reply - it feels like being ignored.
While I have been saying this for years, one day I really do hope that instead of the author replying directly, the comment section becomes an ecosystem of its own, an organic living animal that is first inspired by the post above and then organically shifts through the user base below. I think there is a massive amount of community value in encouraging that kind of interaction and I am hoping that getting rid of the voting curve as well as the voting window in the upcoming fork (perhaps two months away at a guess) will make engagement valuable again.
I have voted on comments for 90% of my time on the blockchain already, as I think it is an additional use case for Hive as well as a distribution mechanism to those who might want to participate actively, but don't necessarily want to post all that much, or at all. I think that people posting is kind of a weird thing on Hive, though I understand it in terms of earning potential.
What I have noticed with my centralized-social-media-loving friends, is that they don't actually post very much anymore, but they still spend their time flicking through, mindlessly consuming. My neighbor was saying how she only looks at gardening pages on Instagram, but occasionally scrolls through her friend's feeds and likes some images out of a sense of obligation. People are changing their behavior no and many are looking for content that actually brings them value.
I think that Hive has a huge amount of potential in this area, especially since it is possible to reward consumers, both if they stake-in and choose to curate, or actively participate in the discussions under the posts. I am going to try and be more mindful of the comments I get and go back and scroll through and reward those who comment on the comments of others - especially after the hardfork.
I hope more will do the same and start seeing that it isn't only staking that is valuable, building community relationships through interaction is a big part of the success model and we have an incentive mechanism through comment voting to encourage it - Soon, it will be far better for everyone who is looking to participate with words, both in posts and comments and I hope that it will feel different around here, especially as price increases.
No one is really entitled to anything on Hive, other than what their keys control, and this includes replies to comments. However, I also think that authors are earning on their posts and if they want to keep doing so, they best show appreciation for their audience, rather than contempt like some seem to do.
At the end of the day, I believe that unless the content is very unique and only available on Hive, content alone only has a limited amount of value, so for those looking to earn on their content and Hive in general, value-adding is an effective strategy. There are many ways to do this, including commenting, replying, voting and building decent relationships, but you will have to do your homework and find a strategy that works for you, given your skills and wills. Everyone is different.
And that is what is good about Hive too, there are so many different kinds of people, all here kind of working together toward building something valuable, for themselves as well as perhaps by default, for others too. Because of the diversity, the community will continually evolve and change over time, as things come in and out of fashion, on and off line trends change, society moves in various directions. The great thing about building a lasting community is, the longer it lasts, the more diversity of behavior it can hold, the more cultures and sub cultures that will form and spread and the more inclusion will be possible.
But if nobody talks - not much happens at all.
Taraz
[ Gen1: Hive ]