After organizing the day's plan with the tradesmen, my wife and I spent our day off together in the city and as we walked around, a "trend" has become evermore apparent - drug addicts lining the streets. While this isn't quite the ghettos of Baltimore from The Wire, this also isn't the US, this is Finland where there is no need for anyone to be homeless and there is plenty of support for all kinds of addicts.
I say that this is a trend due to the change in demographics over the years. When I first arrived 17 years ago, I was quite surprised by the amount of street alcoholics who came out of the woodwork once the weather warmed up and I heard first-hand stories of husbands who would go "into the pipe" on their summer holidays, straight from the office and still wearing a suit. This wasn't typical though, it was more as you'd expect - older, broken men who had been this way for years.
Now though, they are getting younger and I see groups of barely out of their teens who look like they have been living it rough and on the stuff for the last decade. But there they are, obvious signs of usage - still with a new smartphone in hand. This aren't "down on their luck" kinds of people, this is a choice and while predominantly men, there is a fair percentage of women also.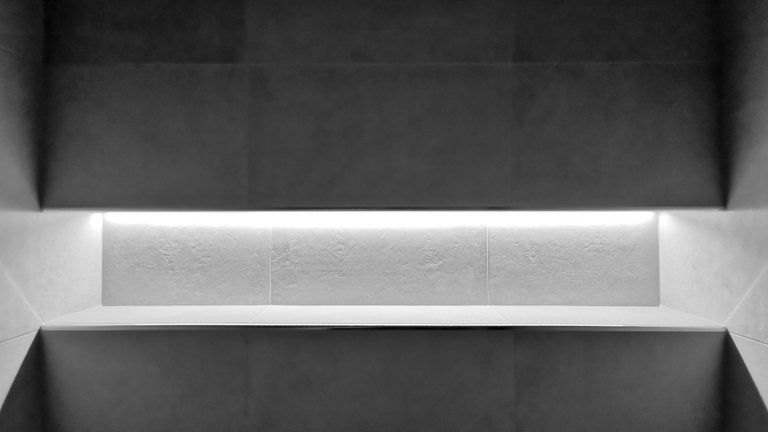 My wife and I discussed this for a while and for her, it is a mystery as to what has happened in the last decade and the steep ramp up over the last 3-5 years, but I think it is pretty obvious. We have created a world of disposable goods and services and then productized ourselves, making us irrelevant in more ways than one. Simultaneously, we have pushed social activity into the digital realm that has disconnected us from each other and amplified the incentive for "self-branding" while lowering the amount of social interaction we have. When we are "social", it is about getting a good shot for Instagram, to get some hearts.
Not only this, there is also the lowering of employment opportunity for large percentages of the population, a reduction in relative wealth in the lower brackets, increase in costs and the ability to "opt-out" of society, by taking social support and living on the bare minimum at home behind a screen, whiling away the time, pretending to enjoy life.
It is empty experience and a human needs more.
Have you noticed how much entertainment is an individual experience? When I was a kid, having fun was heading out on bikes with friends to eat candy and get up to mischief and later it was to get drunk and have massive parties. We'd also go to the movies, play sports and flirt..a lot.
These days, people would seemingly rather spend their time behind a screen playing the latest release game, watching Netflix or surfing YouTube (or porn) than socialize. With the lack of need to "impress" anyone, people tend to let themselves go and now the average body is anything from just below morbidly obese. In teens and twentysomethings??
I think that the increase of addicts on the street is s a symptom of social dysfunction on a mass scale, where most people are looking for some kind of connection and meaning to their life or, trying to numb the pain in some way. I was trying to explain how social media and internet plays into this breakdown of relationships, but it is hard to see as not everyone is going to become a drug addict, just a small percentage.
If you take a range of 100 youths, only a relatively small number will test positive for example, some kind of substance abuse - but that test doesn't tell the full story. If the substance abuse is a symptom that presents due to conditions, not everyone is going to be affected in the same way. For example,
The total number of teenagers who recently experienced depression increased 59% between 2007 and 2017. The rate of growth was faster for teen girls (66%) than for boys (44%)
source (they sourced from here)
there are statistics like this and it is happening all over the world to some degree, despite differences in culture and economics of the countries. For example, Finland is in far better economic shape with far lower wealth disparity than the US, it also has free education and high standards of living for pretty much everyone.
Yet, if we take those 100 young people and test them for different kinds of symptoms of social dysfunction, we will see a far greater number than that of the addicts - things like eating disorders, depression, loneliness, sexual problems, anxiety, paranoia, lethargy and the list likely goes on. How many of the under thirties do you know who are healthy, active, non-depressed, well-adjusted, balanced and active? How many do you know who have some kinds of issues?
We all have issues - but, the rate of problems that are connected to social dysfunction seem to be growing by the day, despite having a thousand more channels to connect socially than we had just a decade or two ago. The problem with all of these channels is that for many, we can choose who we are. This means that because there aren't the normal checks and balances of real life interaction in much smaller and intimate social circles, the push to "brand" in some way is strong, to add the highlights, to embellish, to pander to the audience.
Rather than people "liking you for you", they give thumbs up, a star a heart or a clap for the version of yourself you portray in a given moment, and there doesn't need to be continuity, as the stream is so full, so fast, so algorithm driven that people can't keep up, even if they weren't so self-absorbed into engineering their own brand. We are able to jump from one bandwagon to the next without there being any social pushback, no real friends to care enough to question the conflicts between positions. Not only this, the internet persona doesn't actually have to do anything in regards to whatever it says - just say it.
It is all senseless, all meaningless - and we know it.
At least we feel it.
So many people in this world feel that something is missing in their lives and keep chasing for meaning in whatever the latest trend is, in a process not much different to an addict looking for their next hit to sooth their craving. Some will present with the over the top social media quest for peer validation, some will take a position and retreat behind a Playstation, most will become addicts of something.
How many healthy and well-adjusted people are there now?
We are a social animal that has innovated a path that means we can "survive" without socializing, but our hard-wiring is still dictating our emotions and saying - make some real friends, do something that helps others, create and build what is valuable to the community. We just have conditioned ourselves not to listen to what our body is saying and instead - keep cramming our "drug of choice" into our veins, thinking that this time, the high is going to last.
I always have to ask myself,
who benefits from conditions that encourage a disconnected and ill society?
Taraz
[ Gen1: Hive ]