I am still enjoying working with buckthorn. It is kind of a Zen activity for me, and I like making little thingys.
I also really like seeing the knots in the wood.
---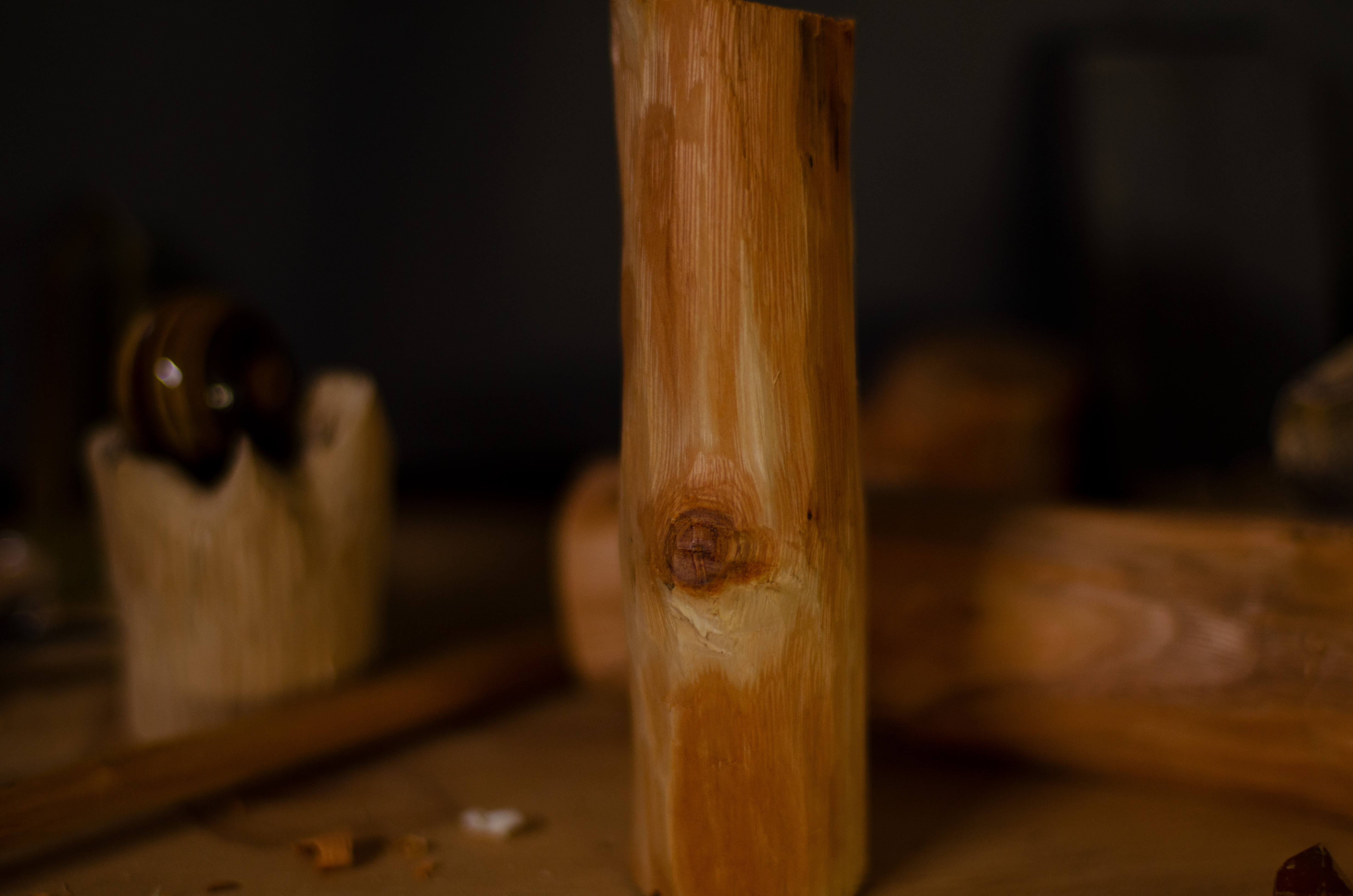 ---
Recently, I have also started keeping my crystals on my workbench to see where they might come together with my random wooden thingys.
---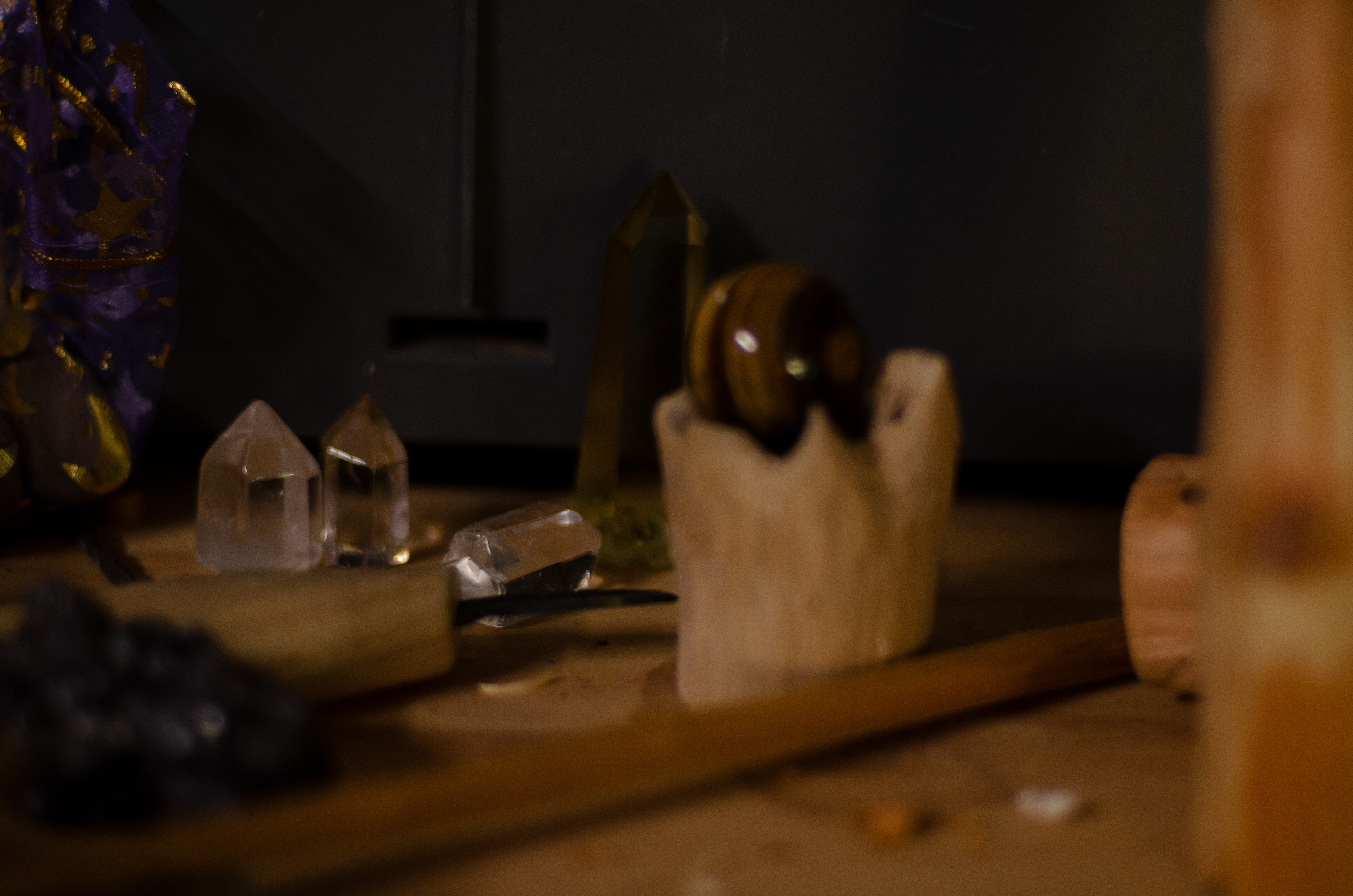 ---
An end of a failed tree-crown monster became a perfect crystal ball pedestal. You can't rally see it, but this pedestal is really stable, and that crystal ball doesn't fall out when the table shakes. I had previously used a flat piece of pyrite, but this is way more stable.
---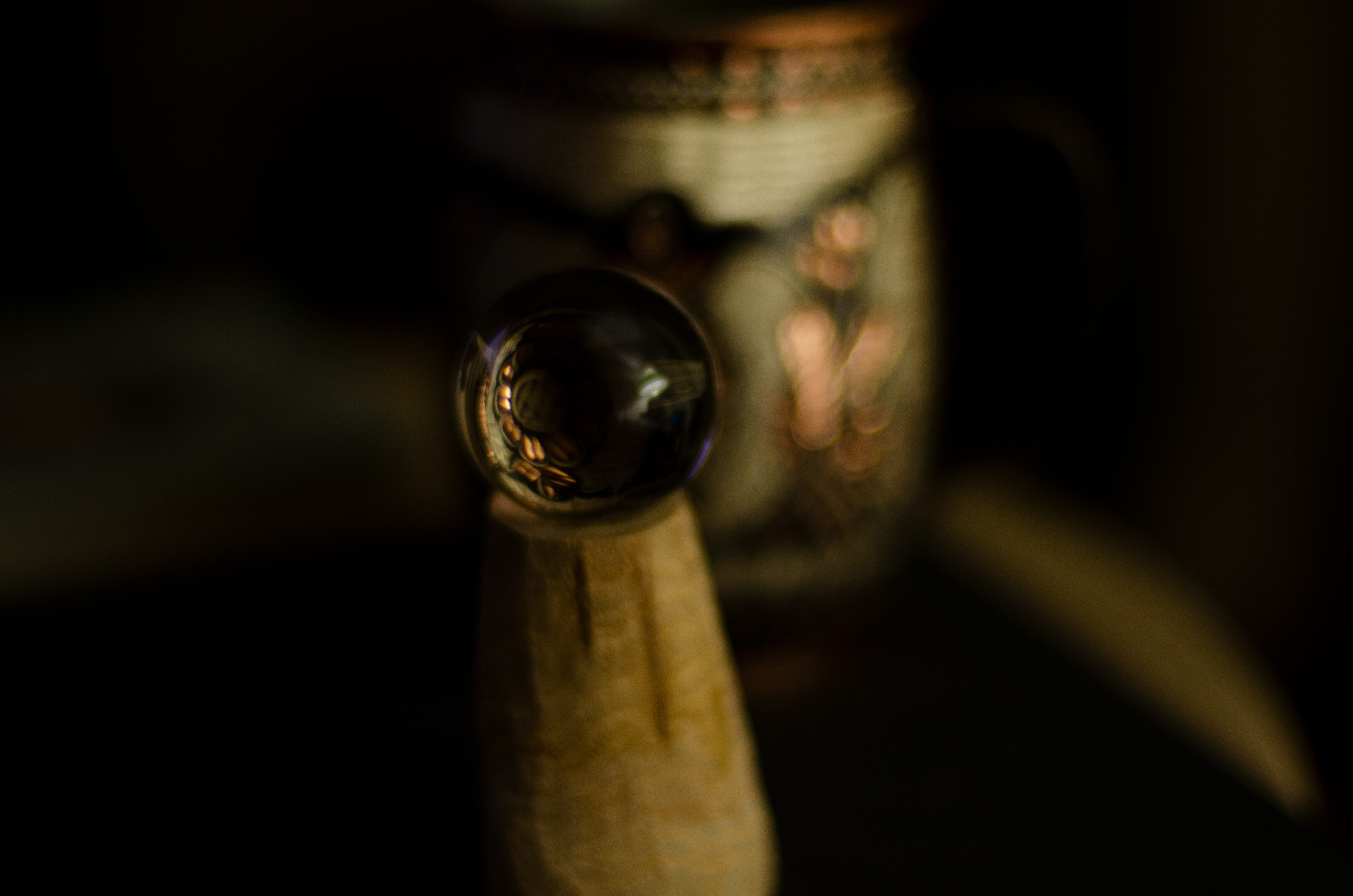 ---
A failed pipe end now will house a sweet piece of tangerine quartz.
This is kind of a work in progress, but it seems right.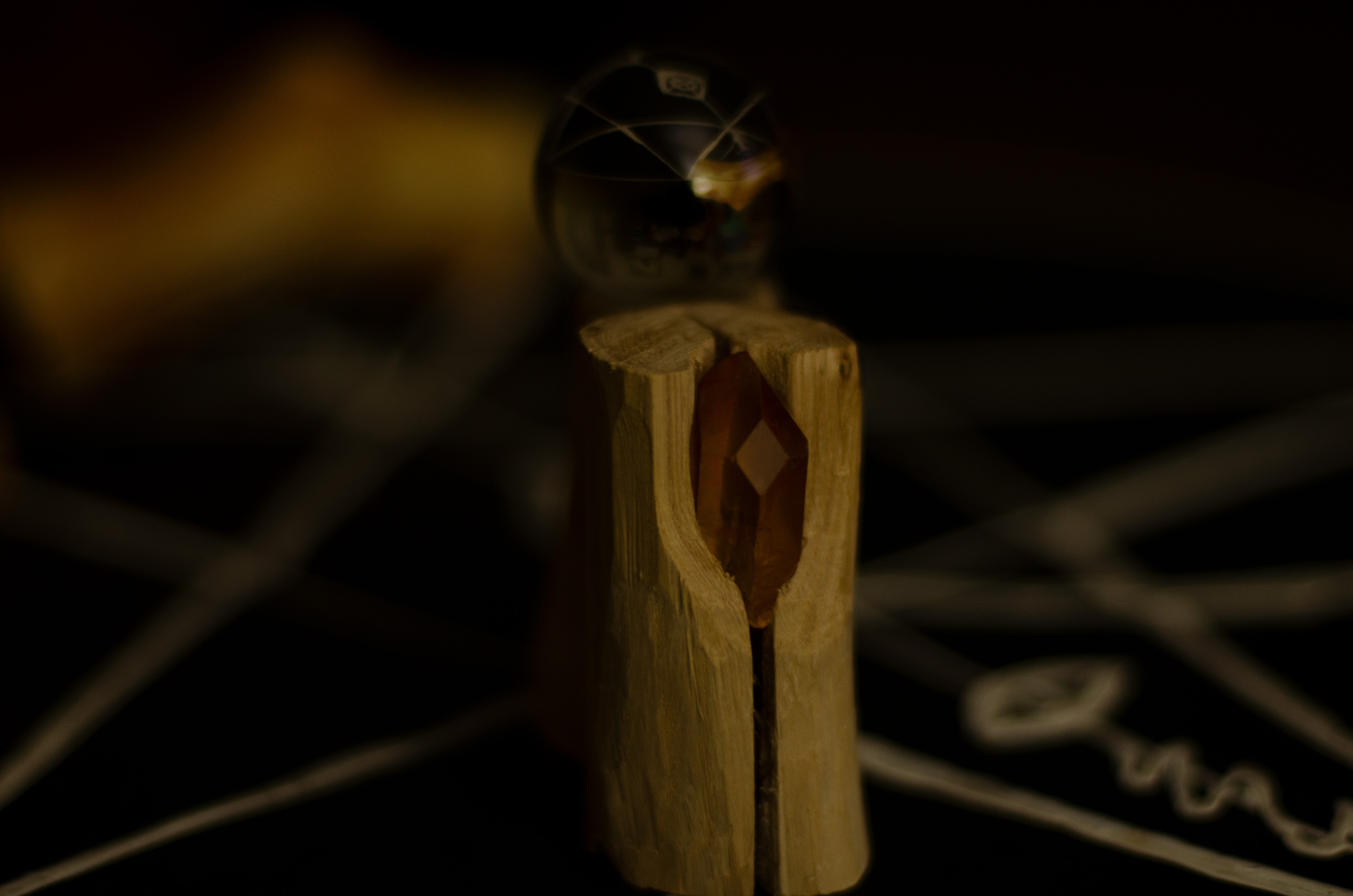 ---
Cutting and carving wood is so much fun that sometimes I worry that I will do it too long and forget to eat!
---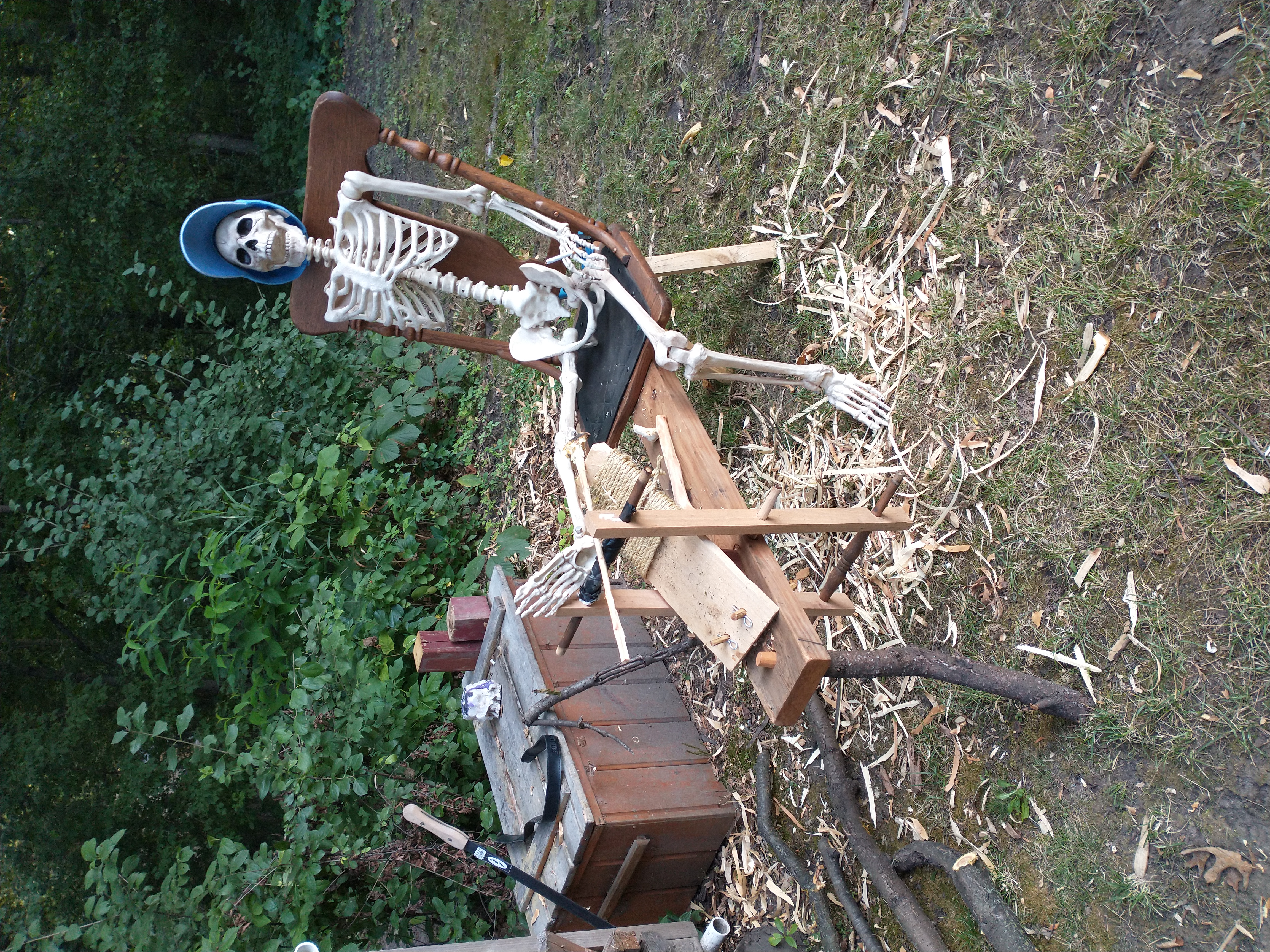 ---
That joke may have been bad, but I needed a reason to post the skeleton pictures:D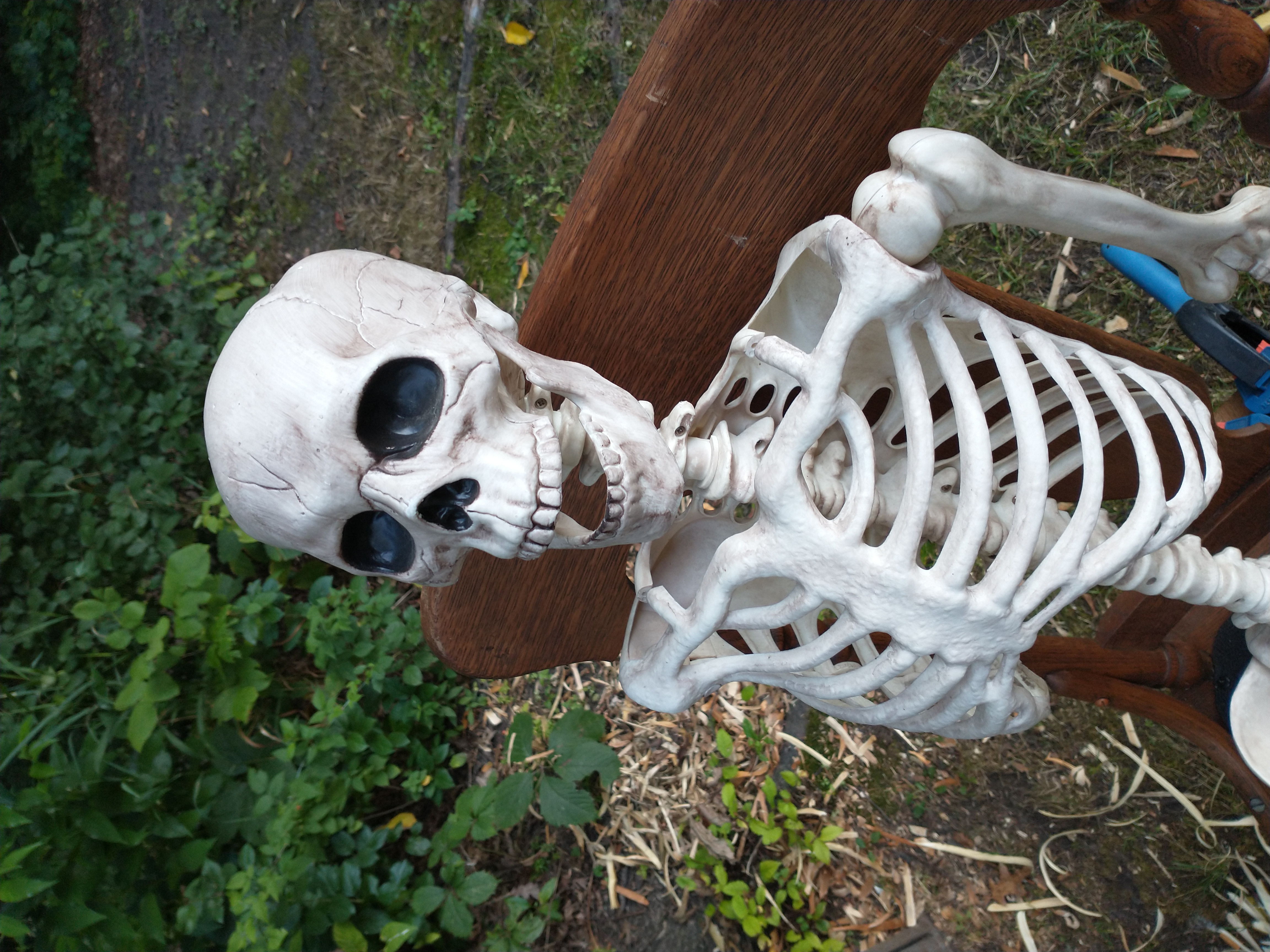 ---