Hy there,
Maize is really a unique crop because there are numerous meals that could be derived from it. One of such meals is what I'll be discussing with us. - Asa Abukpa
It's my pleasure to make you salivate😀 as I take you through the process and making of this delicacy on your screen. Nigeria is home to many kinds of delicious and palatable meals. So, if you haven't eaten a Nigerian delicacy before, you are missing a whole lot. Give it a try someday and you won't regret..😎
---
The meal before you is called "Asa Abukpa" meaning corn or maize pottage. Abukpa means corn or maize in my native dialect, Ibibio. I hope we are on the same page now.
---
How is it prepared?
I have an answer for you if that's your question.
First off, the ingredients needed to prepare this meal includes:
maize or corn
pumpkin leaves
palm oil
perewinkle
and other food spicies
---
The Process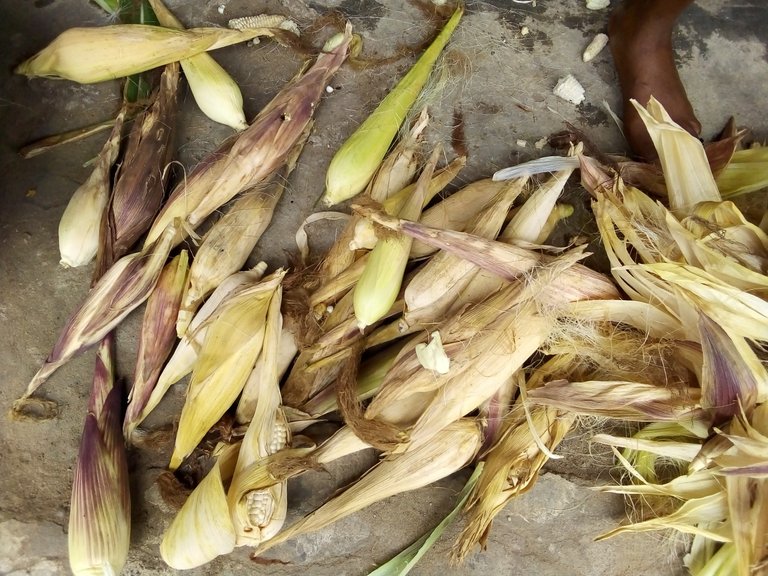 ---
After harvesting your corn from the farm, you take out the seeds from the maize stalk because you won't need the stalk. This is done for a desired or choice quantity.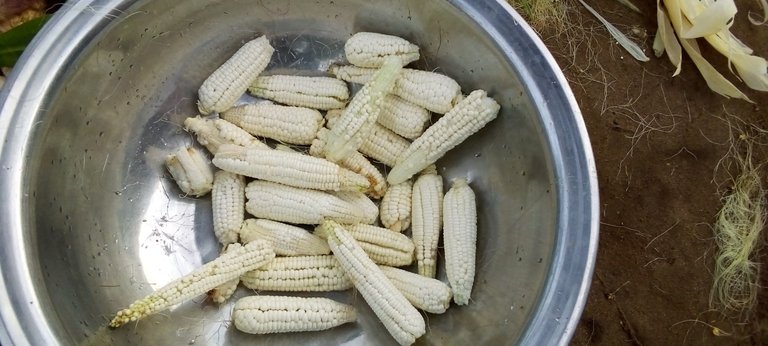 Having done that, you grind the maize seeds till they become homogeneous. Naturally, it will contain some percentage of water. Sorry, I didn't take a photo of this ☹️.
Place a pot on fire containing water. Put th grinded maize in small lumps or sizes into the boiling water. Allow to boil for a while.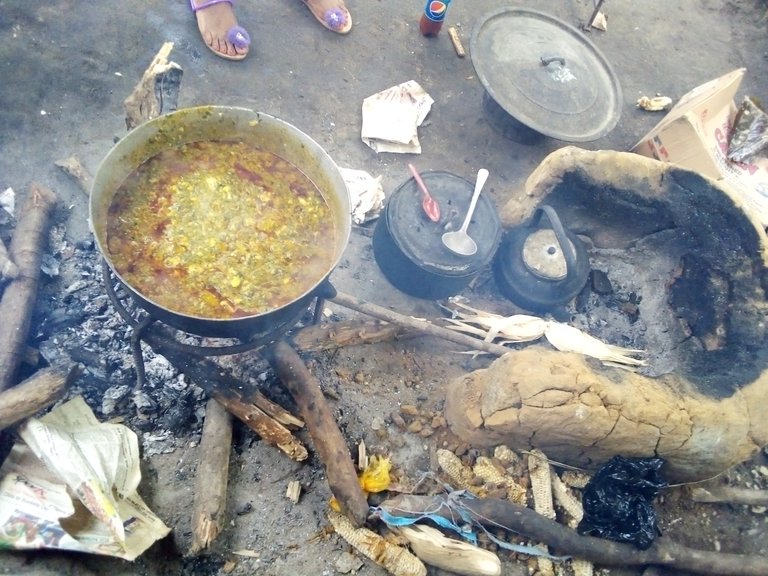 ---
Add all your ingredients.
Add palm oil and the your vegetable leaves.
With that, your food is ready for consumption.
Dish into a tray and eat either with your bare hand✋ or spoon.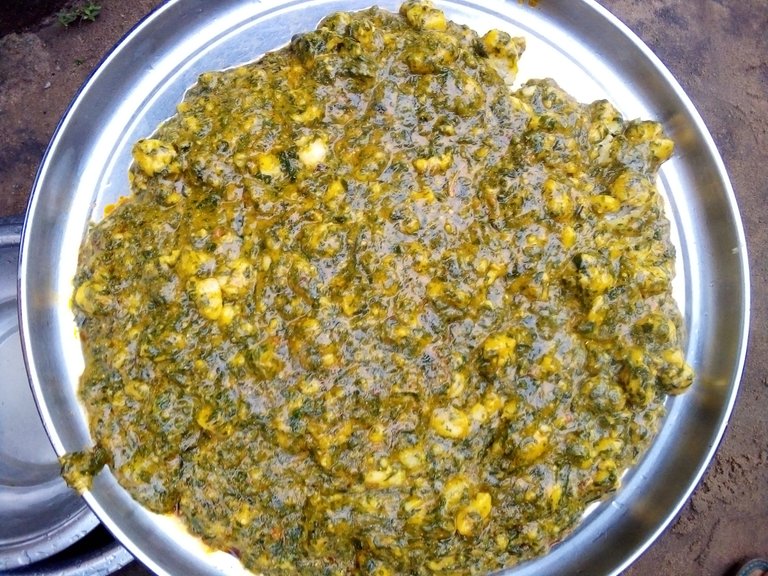 I guess that was very easy and simple. It's necessary that we feed our body with nutritious meals. One of such meals is the Nigerian Asa Abukpa
Do have a great day!!