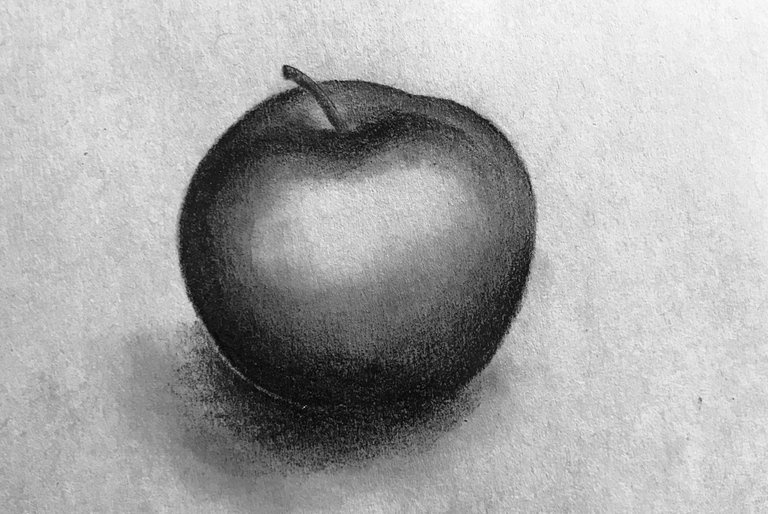 Hi
I continue my drawing trials on shading. My drawing after the sphere is an apple. It was a slightly darker drawing compared to my sphere sharing yesterday.
I plan to do perspective experiments after such shading-oriented object drawings. That's all for now. Thank you.
---
The materials I use
8b Derwent drawing pencil (for fine details and dark spots)
4h Derwent drawing pencil (for line drawings, pre-toning and light sections)
Tortillion (to soften rough surfaces)
Eraser Pencil with Brush ( for fine detail of highlights)
Kneaded eraser ( for fine detail of highlights )
---
- TR

Gölgelendirme üzerine çizim denemelerime devam ediyorum. Küre çiziminden sonraki çizimim bir elma. Dünki küreye göre biraz daha koyu bir çizim oldu. Bu tarz gölgelendirme odaklı nesne çizimlerimden sonra perspektif denemeleri yapmayı planlıyorum. Şimdilik bu kadar. Teşekkürler.
---
Çizimde kullandığım Malzemeler
8b Derwent çizim kalemi (İnce detaylar ve koyu noktalar için)
4h Derwent çizim kalemi ( Hat çizimi, ön tonlama ve hafif bölümler için)
Sıkıştırılmış kağıt kalemi (Pütürlü yüzeyleri yumuşatmak için)
Fırçalı Silgi Kalem ( Parlak alanlar için )
Hamur Silgi ( Parlak alanlar için )
---
Drawing Process - Çizim Aşamaları
---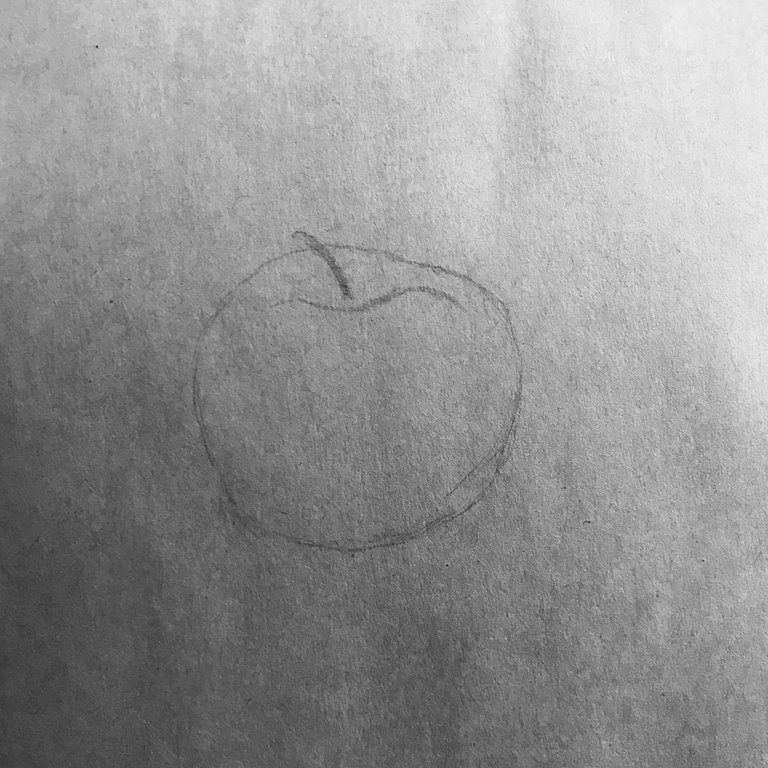 ---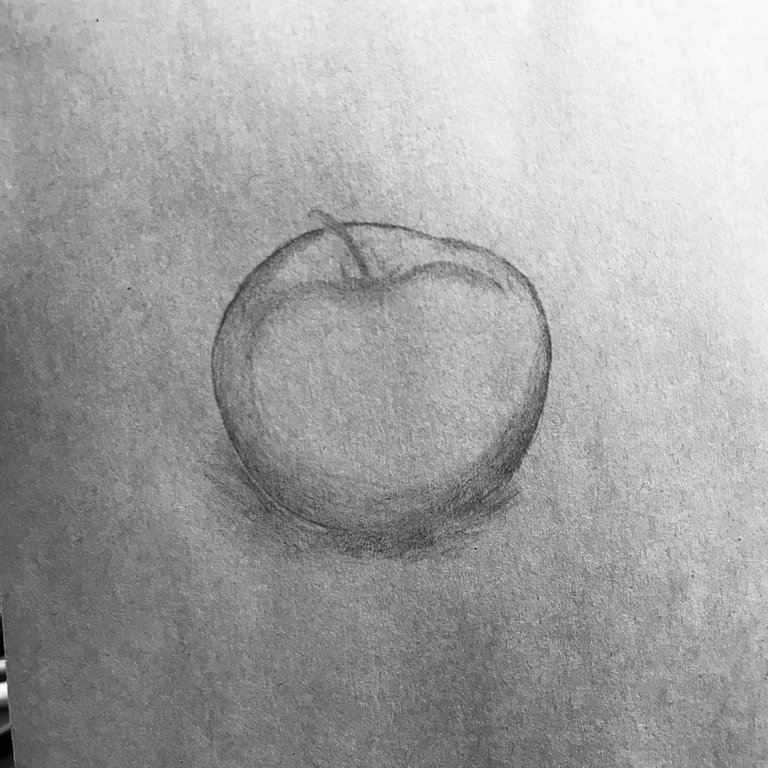 ---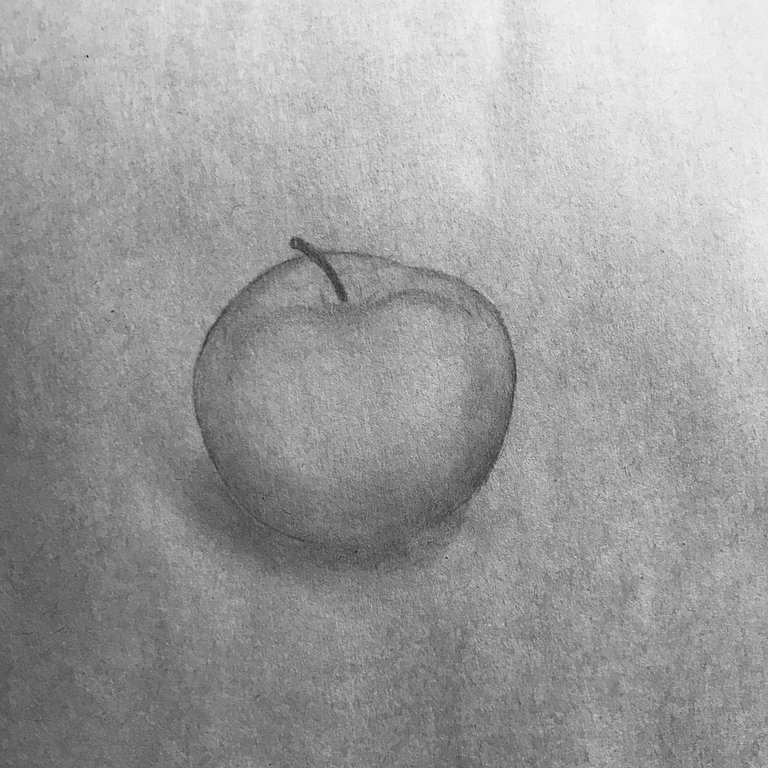 ---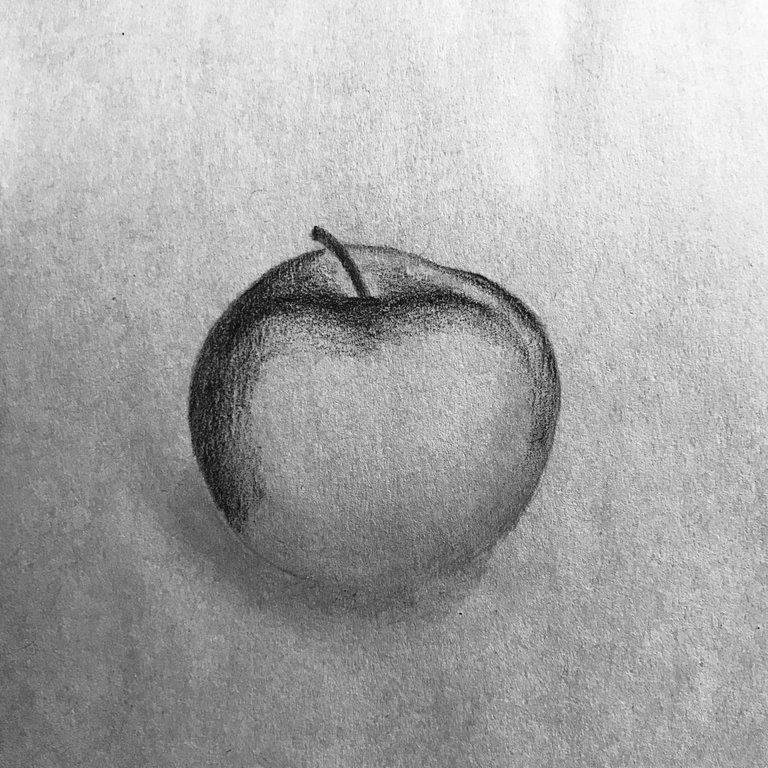 ---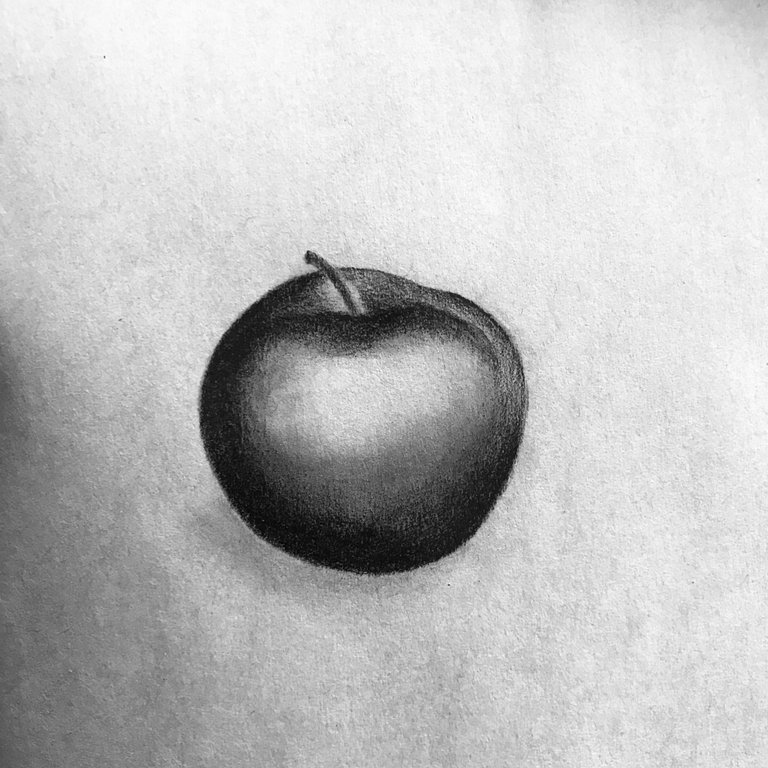 ---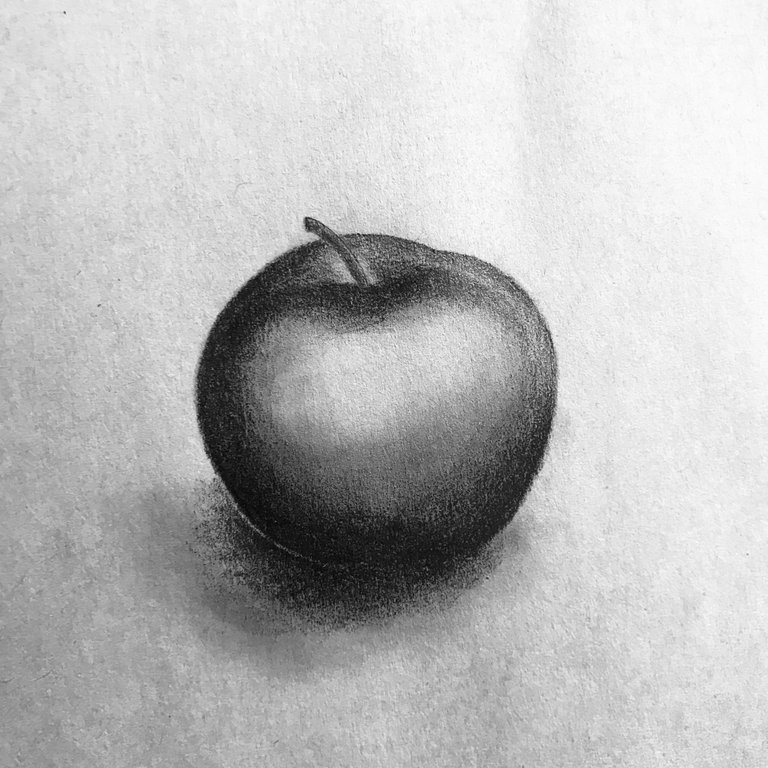 ---