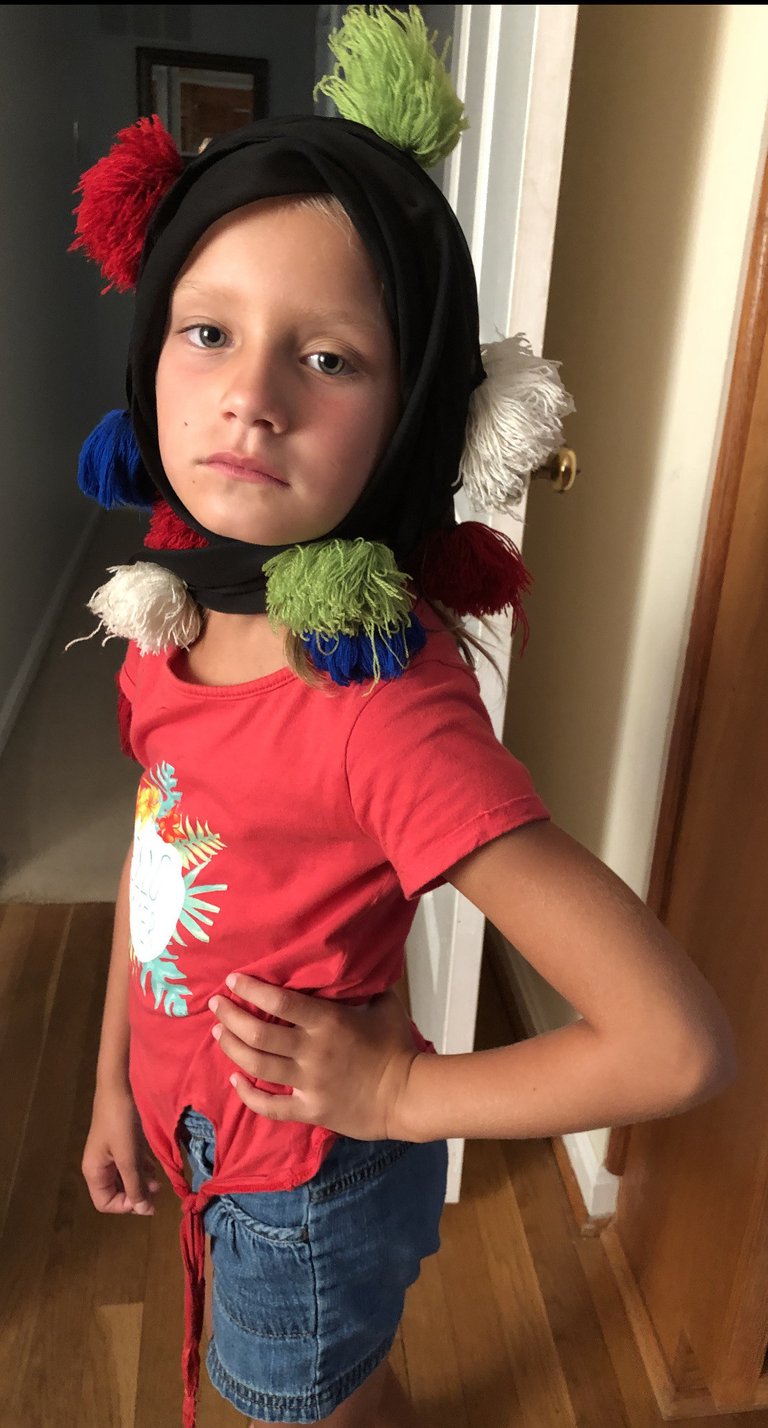 ---
Lazy summer day... Not socializing much (because of Covid) and still can't recover the keys to access my wallet on Hive, since my computer crashed (but, at least, I can post on my iPhone).
While going through old boxes, decided to gift my 7-year-old niece a scarf — typically, worn by Egyptian farmers — as well as some fur & feathers for her to model :)
Below, are the results:
---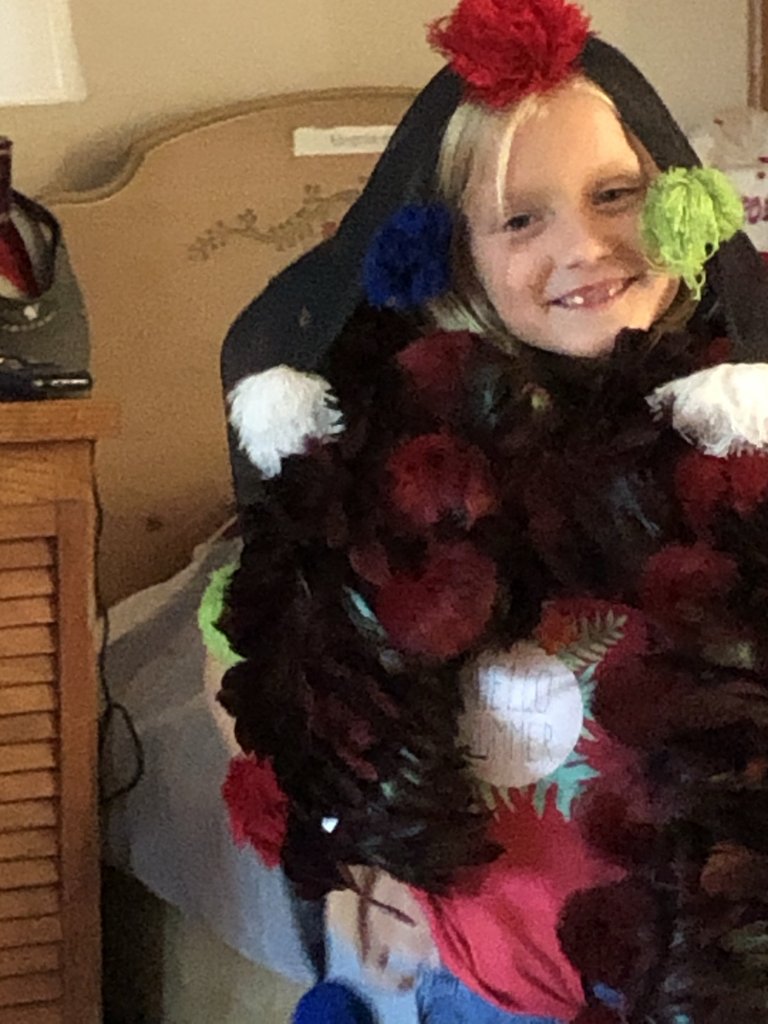 ---
B is a spunky kid & loved posing for these pictures, as you can see.
---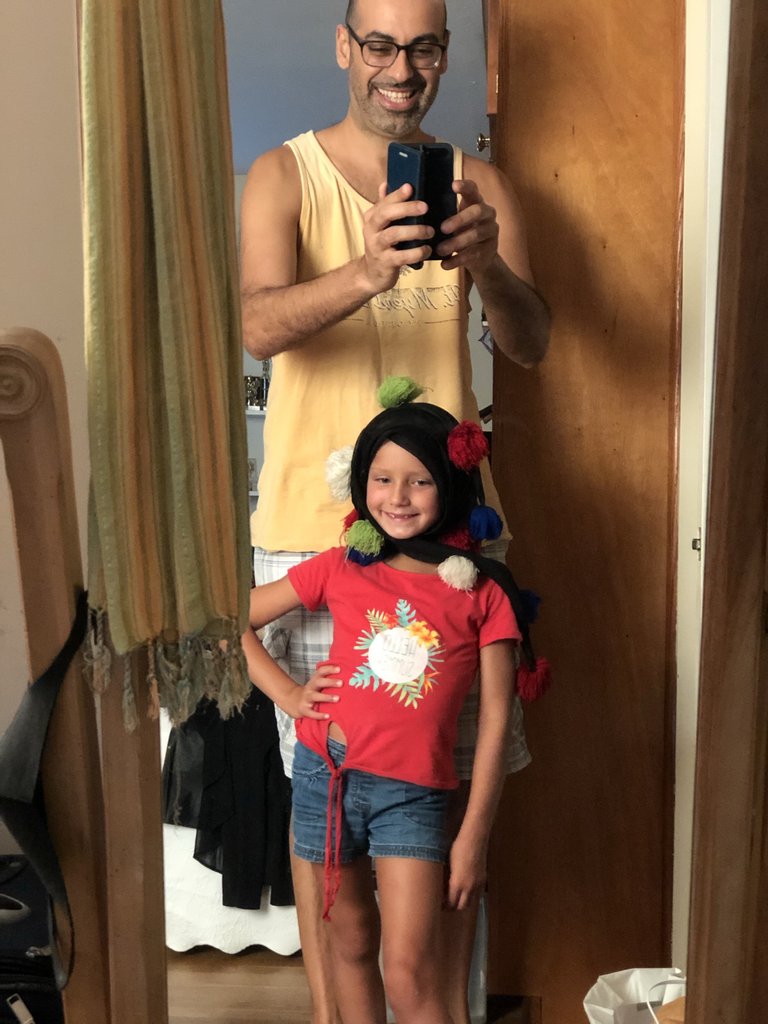 ---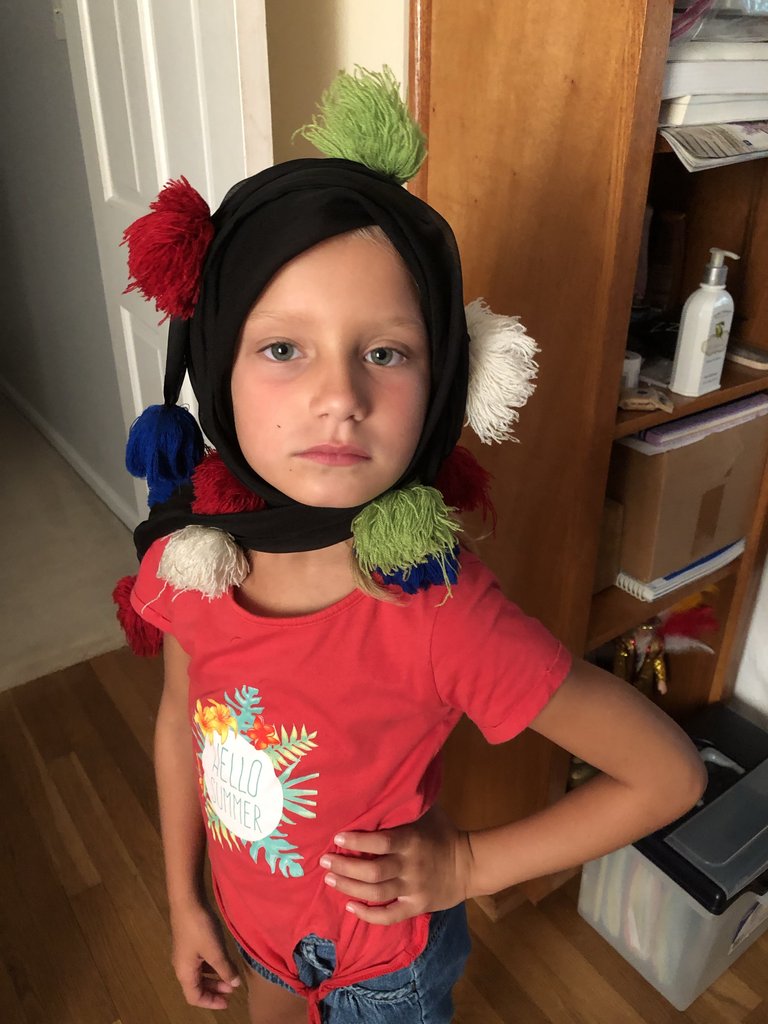 ---
Later in the evening, we sat down to a delicious, Moroccan dinner — called Taggin — cooked by my mother-in-law, which takes half a day to prepare & is a feast for all of the senses.
The spices — among them, cinnamon & Ras Hanoot — are key to this complex, flavorful dish that includes olives, prunes, pickled lemons, potatoes, onions, carrots and greens.
By the time that it's done cooking, Ana stewing in its juices, the chicken simply falls off the bones...
Here's a peek:
---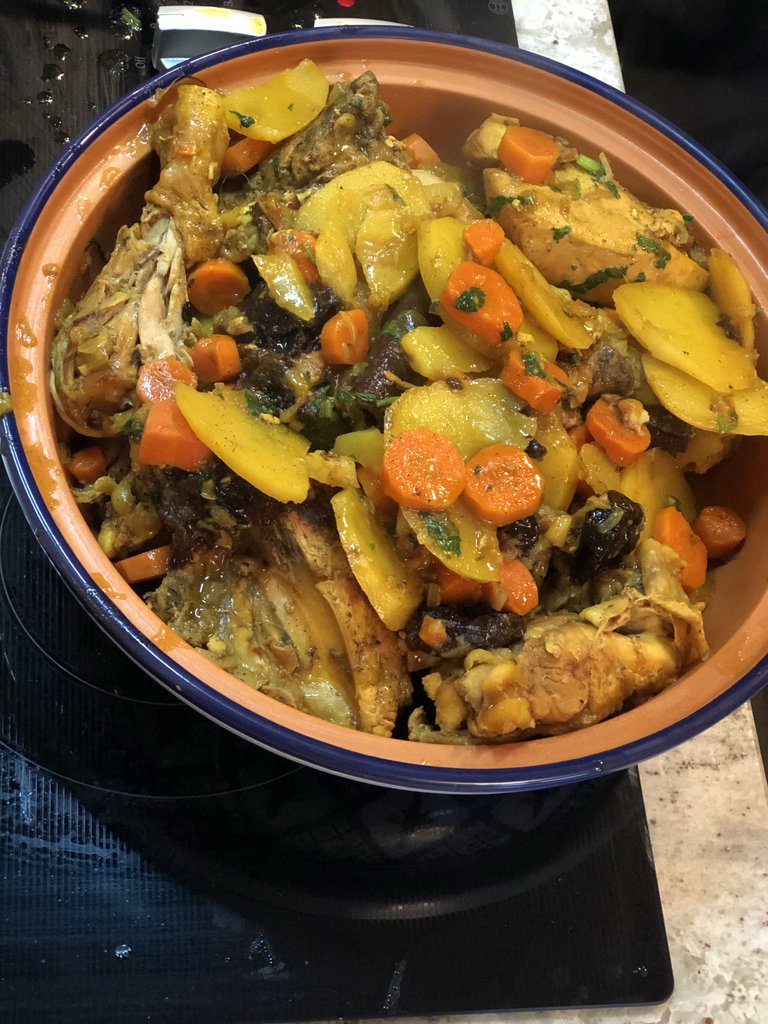 ---
I hope this finds you enjoying the summer & the company of loved ones, while keeping safe.
Cheers ✌🏼