I have long wanted to draw something on an urban theme, because before I always preferred urban landscapes to other genres of painting and drawing. Having found a suitable reference, I got down to business.
Я давно хотел нарисовать что-нибудь на городскую тему, потому что раньше всегда предпочитал городские пейзажи другим жанрам живописи и рисунка. Найдя подходящий референс я приступил к делу.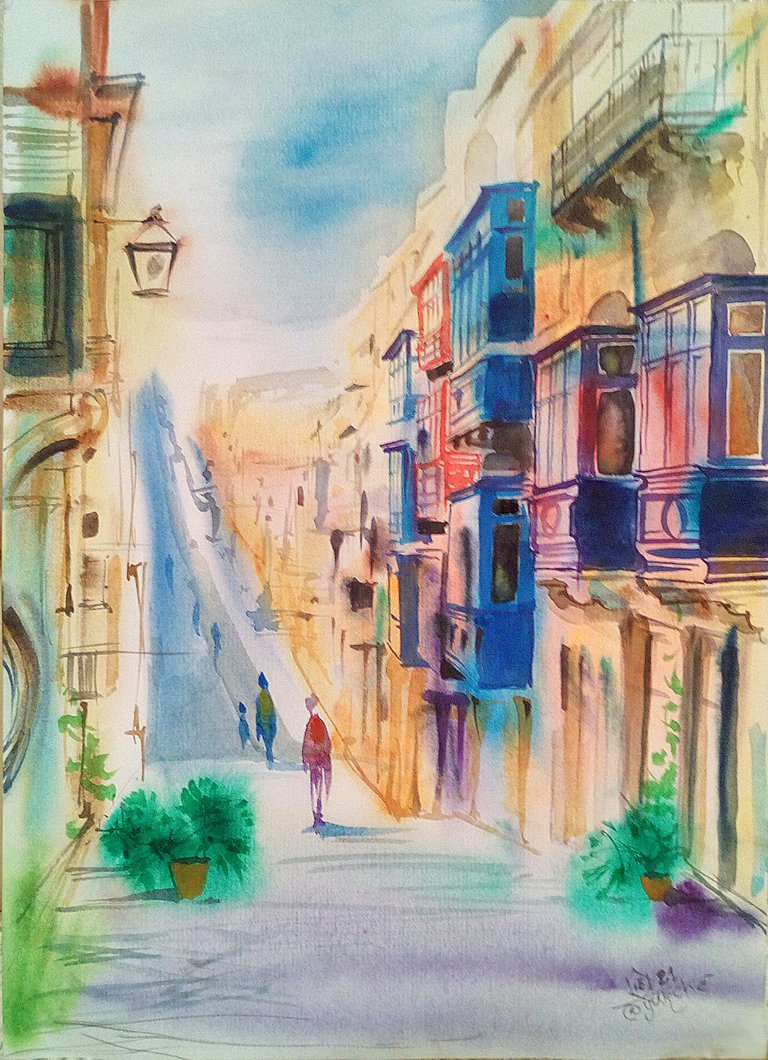 The first stage is the simplest. If you want, you can try it yourself. It is enough to moisten the sheet well with water (so that it is soaked through), and then take a large brush and sketch a few colored spots in those places where there are the main elements of the landscape.
Первый этап самый простой. Если вы хотите, то и сами можете попробовать так сделать. Достаточно хорошо смочить лист водой (чтобы он пропитался насквозь), а затем взять крупную кисть и набросать несколько цветных пятен в тех местах, где имеются основные элементы пейзажа.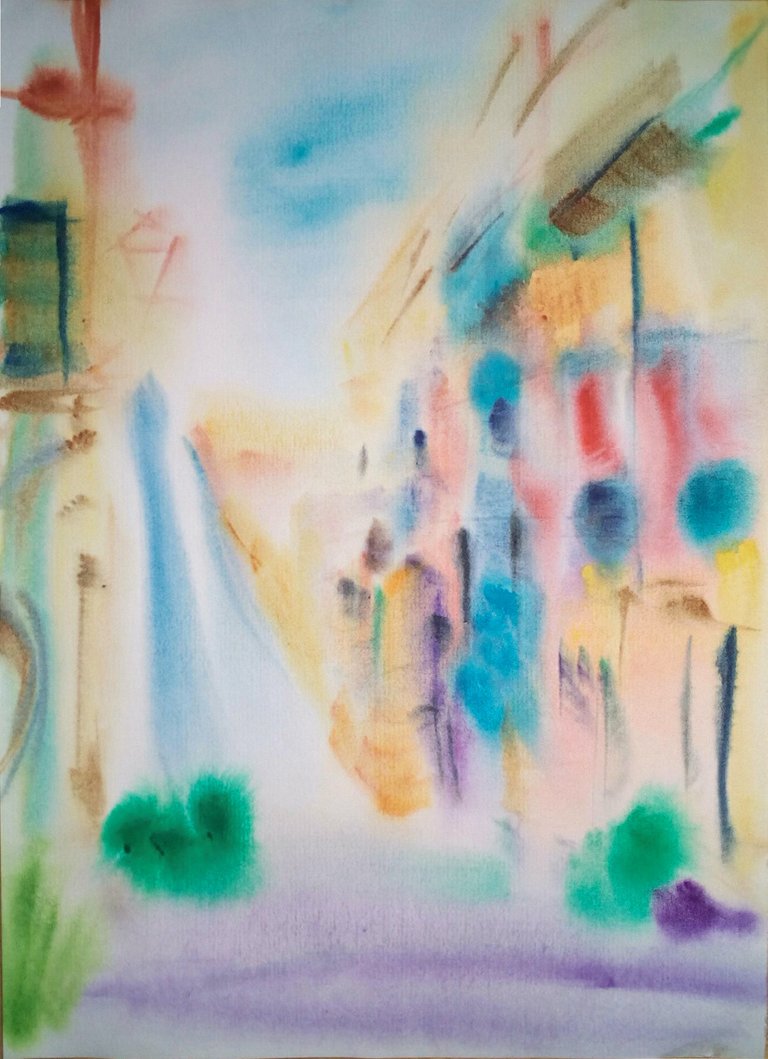 Then you need to dry the sheet and then paint with thin brushes, as if we were doing it with pencils or markers. Watercolor, of course, is a complex technique, but if you simplify the task a little, you can still get quite an interesting result. Try it and you will definitely succeed!
Затем необходимо высушить лист и далее рисовать тонкими кисточками, как если бы мы делали это карандашами или маркерами. Акварель, безусловно, сложная техника, но если немного упростить задачу, всё равно можно получить достаточно интересный результат. Пробуйте и у вас обязательно получится!

Paper, watercolor, dimensions 30x40 cm