Have you seen me? I'm the lady wandering around with her eyes pealed as she looks for worthy photo subjects. It takes just an instant to pick up the camera, focus and snap. Snap, and snap. Many of the pictures don't work out because I'm not a photographer. But picture hunting is fun. My husband and I have found new places to take our constitutional.
Surely you have heard about LIL? This is the Image library that is an extension of the LMAC community, but is open to all who are on the Hive blockchain. Please join us. Take pictures and contribute them to this Hive resource. Visit the library and 'borrow' unique images, contributed by members of the Hive community.
Lily, the LIL Librarian/Search Bot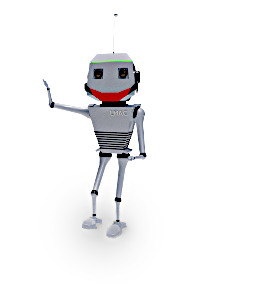 LMAC, of course, is the dynamic collage-creating community that has thrived on the blockchain for a couple of years now. Check out our most recent LMAC contest announcement, posted by @shaka (community founder and leader) here. Check out the rules regulating LIL contributions and borrowing here. And, finally check out the LIL Gallery itself here. Imagine seeing your own photos featured there one day!
Our gallery exists because of the hard work and ingenuity of @shaka and @quantumg (our genius coder). But, without the participation of the community it would not grow, as it has. Become a part of that creative effort.
I hope the pictures I posted today are useful.
Thank you for reading my blog. Hive on!
| | | |
| --- | --- | --- |
| Artistic Impression of a Dog | Art, Dog, Beagle, Animal, Pet | |
| Artistic Impression of a Cat and Dog | Art, Cat, Dog, Cat and Dog Together, Animals, Pets | |
| Pond in the Park | Forest, Trees, Pond, Park | |
| Black Hummer | Car, Automobile, Hummer, SUV, Black Car | |
| Vintage Mercedes Sedan | Car, Automobile, White Car, Sedan | |
| Gold SUV | Automobile, Car, SUV, Gold SUV | |
| Beaded Necklace | Necklace, Beads, Beaded Necklace | |
| Large Kitchen Knife | Kitchen Knife, Large Knife, Kitchen Utensil | |
| Pancake Flipper | Pancake Turner, Pancake Flipper, Kitchen Utensil | |
| Path in the Park | Path, Park, Lantern, Grass | |
| Pine Cone and Acorn | Pine Cone, Acorn | |
| Blue Sedan | Car, Automobile, Sedan, Blue Sedan | |
| Ceramic Creamer | Creamer, Pottery, Ceramic Creamer, Kitchen | |
| Convertible Coupe | Car, Automobile, Convertible Coupe | |
| Black and White SUV | SUV, Car, Black and White SUV | |
| Batteries | Batteries, AA Battery, C Battery | |
| House | House, Shrubs | |
| Rocks in the Park | Stones, Rocks, Grass, Park | |
| Rock Bed | Rocks, Stones | |
| Concrete Stairs in the Park | Stairs, Stairway, Concrete Stairs, Metal Railing | |
| Commercial Clothes Dryers | Clothes Dryers | |
| Cat on a Perch | Cat | |
| Kitchen Fork | Fork, Eating Utensil, Tableware | |
| Cat's Face | Cat, Cat's Face | |
| Suburban House | House, Suburban House | |
| Alert Cat | Cat | |
| Brick House in the Suburbs | House, Brick House, Shrubs | |
| Ladybug Garden Ornament | Ladybug, Garden Ornament | |
| House and Cars in the Suburbs | House, Cars, Suburbs, Autumn Leaves, Halloween Theme | |
| Ladder | Ladder | |
| Boulder in the Park | Boulder, Rock, Park | |
| Measuring Cup | Measuring Cup, Cooking Utensil, Kitchen Utensil | |
| Boulder With Shrubs in Background | Boulder, Rock, Park | |
| Spoon | Gold Spoon, Kitchen Utensil | |
| Round Stone | Stone, Rock | |
| Private Property Sign | Sign, Warning Sign, Private Property | |
| Statue in the Park | Statue, Park, Shrubs | |
| Food Shredder | Cheese Shredder, Fruit Peeler, Kitchen Utensil | |
| Broom and Dustpan | Cleaning Implements, Broom, Dustpan, Household | |
| Stone Planter With Plant | Planter, Stone Planter, Park | |
| Commercial Washing Machines | Washing Machines | |
| White SUV | Car, Automobile, White SUV | |
| Bridge in the Park | Bridge, Walkway, Path, Wooden-slatted Bridge | |