Lily, the LMAC search bot/librarian, has been working 24/7 to keep up with the additions to our image library. She also scurries about and finds images for Hiveans who want to borrow community-generated pictures. Surely, every reader of my blog has met Lily.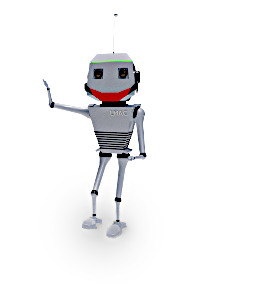 If you have not met Lily, go to her dedicated website and say, "Hello". Put her to work. Ask her to find an image. Can't find it in our gallery? Well, maybe you can contribute to the gallery and make it a richer resource. Everyone who contributes gets rewarded. The better the pictures, the better the rewards.
@shaka, LMAC's founder and leader, explains procedures for LIL contributions in this blog. LIL images are all copyright free. They are available to everyone on Hive. This image resource has been created by the Hive community, for the Hive community.
My pictures today feature many street signs. It's rather disappointing that most of the signs tell us what we can't do. Next week I'll try to find signs that tell us what we may do. I also have images captured from a walk about a local community. One image, Geometric Surrealism, was the combined result of a sidewalk pattern I captured with my camera and a tree I had drawn long ago.
I hope these images find their way into collages and blogs of creators on Hive. Thanks for reading my blog. Hive on!

| | | |
| --- | --- | --- |
| Geometric Surrealism | Art, Surreal Tree, Geometric Design | |
| Brick Pedestal | Brick, Brick Pedestal | |
| Door | Door, Arch | |
| Window | Window | |
| Brick Baluster | Brick Post, Brick Baluster | |
| Window With Balcony | Window, Balcony, Wrought Iron Balcony | |
| Skeletal Shrub | Bare Branches, Barren Shrub, Winter Shrub | |
| Pond | Pond, Lake, Fall Scene | |
| Traffic Drum | Traffic Drum, Construction Barrier, Barrel | |
| Parking Rollover Barrier | Parking Stop, Rollover Barrier, Parking Barrier | |
| Church Rectory | Building, Church Rectory, Brick Building | |
| Firehouse | Firehouse, Fire Truck | |
| Bench | Bench With Wooden Slats | |
| Public Mailbox | Mailbox, Mail | |
| Metal Bench | Bench, Metal Bench | |
| Shopping Cart | Cart, Shopping, Hand Cart | |
| Pipe | Pipe, Metal Pipe | |
| Private Mailbox | Mailbox, Private Mailbox | |
| Church | Church, Brick Building | |
| Stained Glass Window | Arch, Church, Stained Glass Window, Brick Wall | |
| Stop Sign | Traffic Sign, Stop Sign | |
| Turtle Crossing Sign | Sign, Turtle Crossing Sign | |
| Traffic Signs | Traffic Signs, No Stopping Sign, No Right Turn Sign | |
| Staircase Sign | Sign, Staircase Sign | |
| Pedestrian Crossing Sign | Sign, Street Sign, Pedestrian Crossing | |
| Speed Limit Sign | Traffic Sign, Road Sign, Street Sign, Speed Limit Sign | |
| Handicap Parking Sign | Parking Sign, Handicap Parking Sign | |
| Bike Riding Sign | Sign, Bike Riding Sign, Traffic Direction Sign, Street Sign | |
| Neighborhood Watch Sign | Neighborhood Watch Sign, Community Notice | |
| No Skateboarding Sign | Sign, No Skateboarding Sign | |
| Street Sign | Street Sign, Pet Waste Sign | |
| Clean Up After Dog Sign | Sign, Street Sign, Clean Up After Dog | |