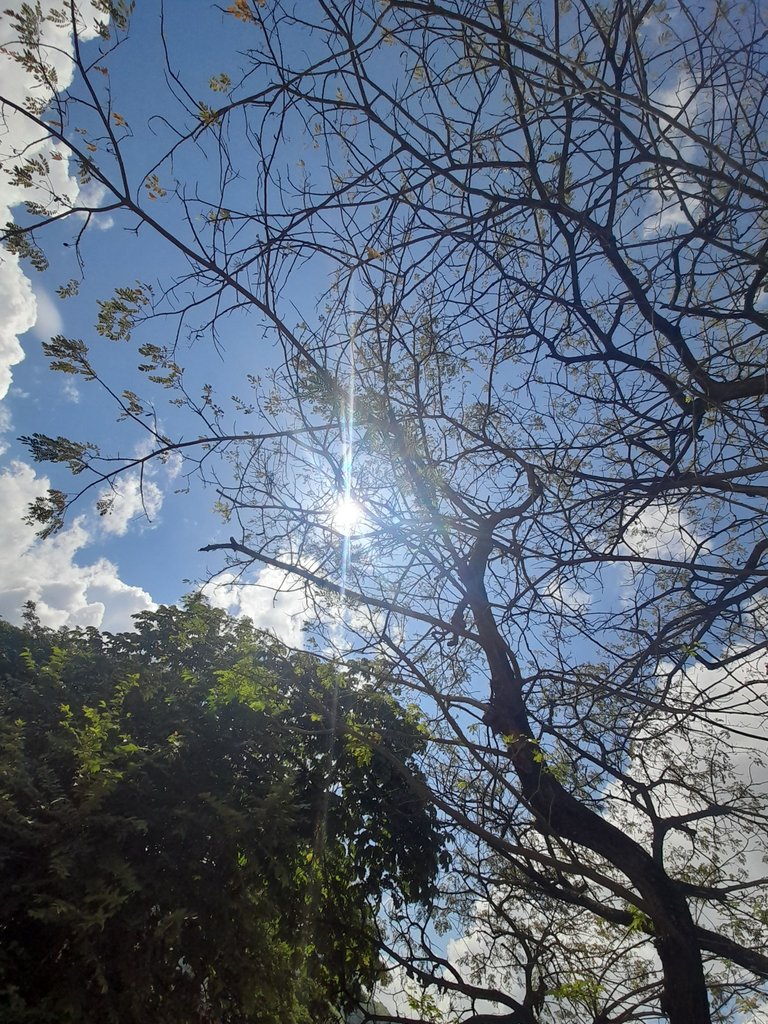 Hello friends. here I leave you my second library of images #LIL #LMAC so they can be used freely by all of you and our community and so with them develop week to week great ideas for our collage.
For this library I made shots of gardens, plants and our beautiful sky that gives us that beautiful blue tone day after day to show us how great life is and how lucky we are because god allowed us to see it again.
---
Hola amigos. por aquí les dejo mi segunda biblioteca de imágenes #LIL #LMAC para que puedan ser utilizadas libremente todos ustedes y nuestra comunidad y así con ellas desarrollar semana a semana grandiosas ideas para nuestros collage.
Para esta biblioteca realice tomas de jardines plantas y y nuestro hermoso cielo que nos regala ese hermoso tono azul dia tras dia para demostrarnos lo grande que es la vida y lo afortunado que somos porque dios nos permitió volver a verlo.
| | | |
| --- | --- | --- |
| Hermosa naturaleza / Beautiful nature | naturaleza, cielo, arbol, / nature, sky, tree, | <" width="500"/> |
| | | |
| --- | --- | --- |
| Hermosa naturaleza / Beautiful nature | naturaleza, cielo, arbol, / nature, sky, tree, | |
| | | |
| --- | --- | --- |
| Flores rojas / Red flowers | flores, jarin / flowers, jarin | |
| | | |
| --- | --- | --- |
| Flores rojas / Red flowers | flores, jarin / flowers, jarin | |
| | | |
| --- | --- | --- |
| plantas verde / green plants | verde, plantas, jardin / green, plants, garden | |
| | | |
| --- | --- | --- |
| plantas verde / green plants | verde, plantas, jardin / green, plants, garden | |
| | | |
| --- | --- | --- |
| flor morada / purple flower | flor, jardin, morado / flower, garden, purple | |
| | | |
| --- | --- | --- |
| flor morada / purple flower | flor, jardin, morado / flower, garden, purple | |
| | | |
| --- | --- | --- |
| Arbol frutal / Fruit tree | arbol, planta ,fruto / tree, plant, fruit | |
Arbol frutal / Fruit tree
arbol, planta ,fruto / tree, plant, fruit

| | | |
| --- | --- | --- |
| entre la maleza / in the undergrowth | maleza, flor / weed, flower | |

| | | |
| --- | --- | --- |
| entre la maleza / en la maleza | maleza, flor / weed, flower | |

| | | |
| --- | --- | --- |
| planta / plant | planta, arbol, jardin / plant, tree, garden | |

| | | |
| --- | --- | --- |
| flore seca / dry flower | flor, caida, seca / flower, fallen, dry | |

| | | |
| --- | --- | --- |
| Morros de san juan | morros, rocas, monumento / hills, rocks, monument | |

| | | |
| --- | --- | --- |
| Morros de san juan | morros, rocas, monumento / hills, rocks, monument | |

Gracias por visitar mi blog