Hola artistas LMACians y usuarios de Hive.
Quiero hacer esta primera contribución a la Galería LIL. Son fotografías que hice en Alemania, Düsseldorf. Otras, son objetos que están en mi casa o en casa de mis familiares. Algunos objetos son antigüedades que pueden servir para sus collages.
Espero, hacer bien esta publicación y que les guste.
Hello LMACians artists and Hive users.
I want to make this first contribution to the LIL Gallery. These are photographs I took in Germany, Düsseldorf. Others are objects that are in my house or in my relatives' houses. Some objects are antiques that can be used for your collages.
I hope, to make this publication well, and I hope you like it.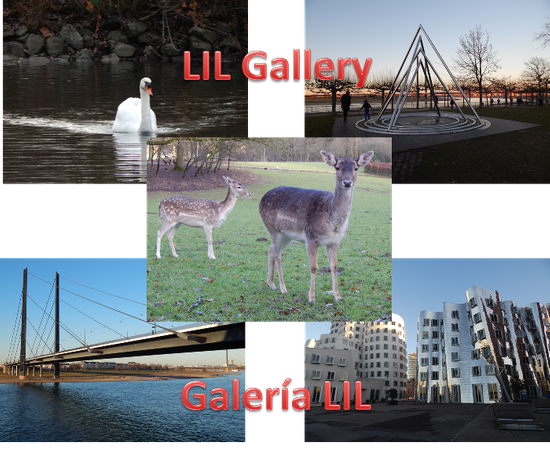 * * * * *
Para quienes me leen y desean enterarse qué es LIL, les cuento.
A través de la Comunidad LMAC (Let's make a collage) se está construyendo una Galería de imágenes LMAC Image Library. Tú también puedes aportar.
Estas imágenes pueden ser utilizadas para hacer collages, y también para crear historias o poemas, o para complementar un texto. Tú decides!
Me gustaría ver que alguna imagen que yo aporte a esta Galería fuese utilizada en el futuro para tus obras de arte. Eso me daría mucha emoción.
Saludos.
For those who read me and want to know what LIL is, I'll tell you.
Through the LMAC Community (Let's make a collage) an Image Library LMAC Image Library is being built. You too can contribute.
These images can be used to make collages, and also to create stories or poems, or to complement a text. It's up to you!
I would like to see any images I contribute to this Gallery used in the future for your artwork. That would give me a lot of emotion.
Regards.

---
| | | |
| --- | --- | --- |
| Swan | animal, swan, nature, bird, anatidae | |
| Deer | mammal, animal, deer, ruminant | |
| Modern Art Sculpture | sculpture, iron, geometry, art | |
| Bridge over the Rhine | architecture, bridge, düsseldorf, structure, rhine | |
| Frank Gehry's buildings | buildings, art, modernism, future, gehry, architecture | |
| Hourglass | hourglass, time, clock, object, transparency | |
| Toy car | car, wood, handicraft, toy, transparency | |
| Brownie Camera | antiquity, camera, kodak, transparency | |
| Ancient iron planks | antiquity, plank, iron, object, transparency | |
| Matte and bulb | craftsmanship, argentine, matte, bulb, infusion, handmade, object, transparency | |
| Angel | wings, celestial, guardian_angel, transparency | |
* * * * *
---
---
Welcome your comments / Bienvenidos los comentarios
Infinite greetings! / ¡Saludos infinitos!