Hello Everyone,
CubDeFi is doing good in form of returns and the total TVL is more than 17 million USD. This is quite a good amount and even after the dip in APY its not dropped that much because people trust the team and continue to hold their money on cubdefi.

I had got the airdrop in single-digit that I staked immediately and that time APR was impressive so earned the almost same amount of CUB in a month time. Its like my holding got doubled in a month. Now I am buying more CUB and today I purchased CUB for 200 BUSD and got 62.8 CUB in total.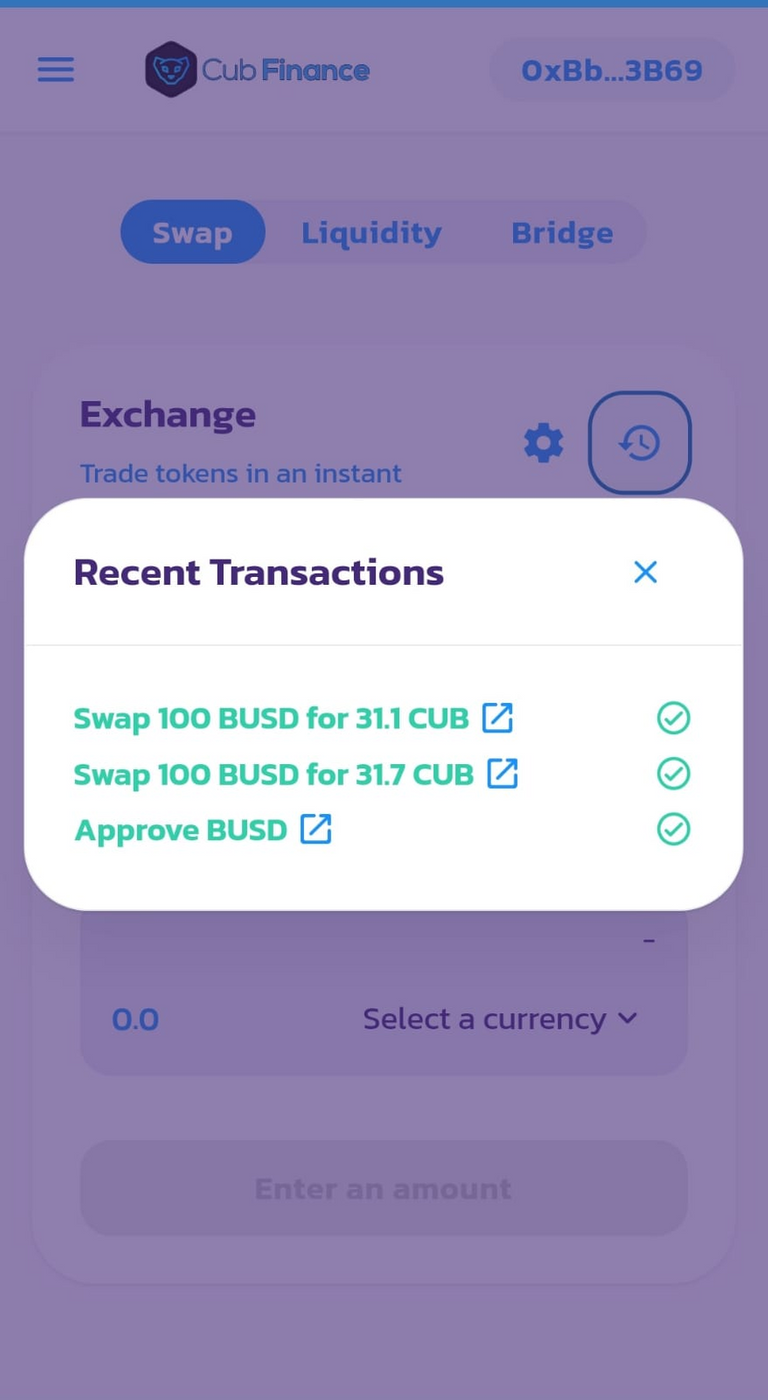 I have 88 approx CUB after the by and its all staked in CUB dens to earn an apr of 220% as of now.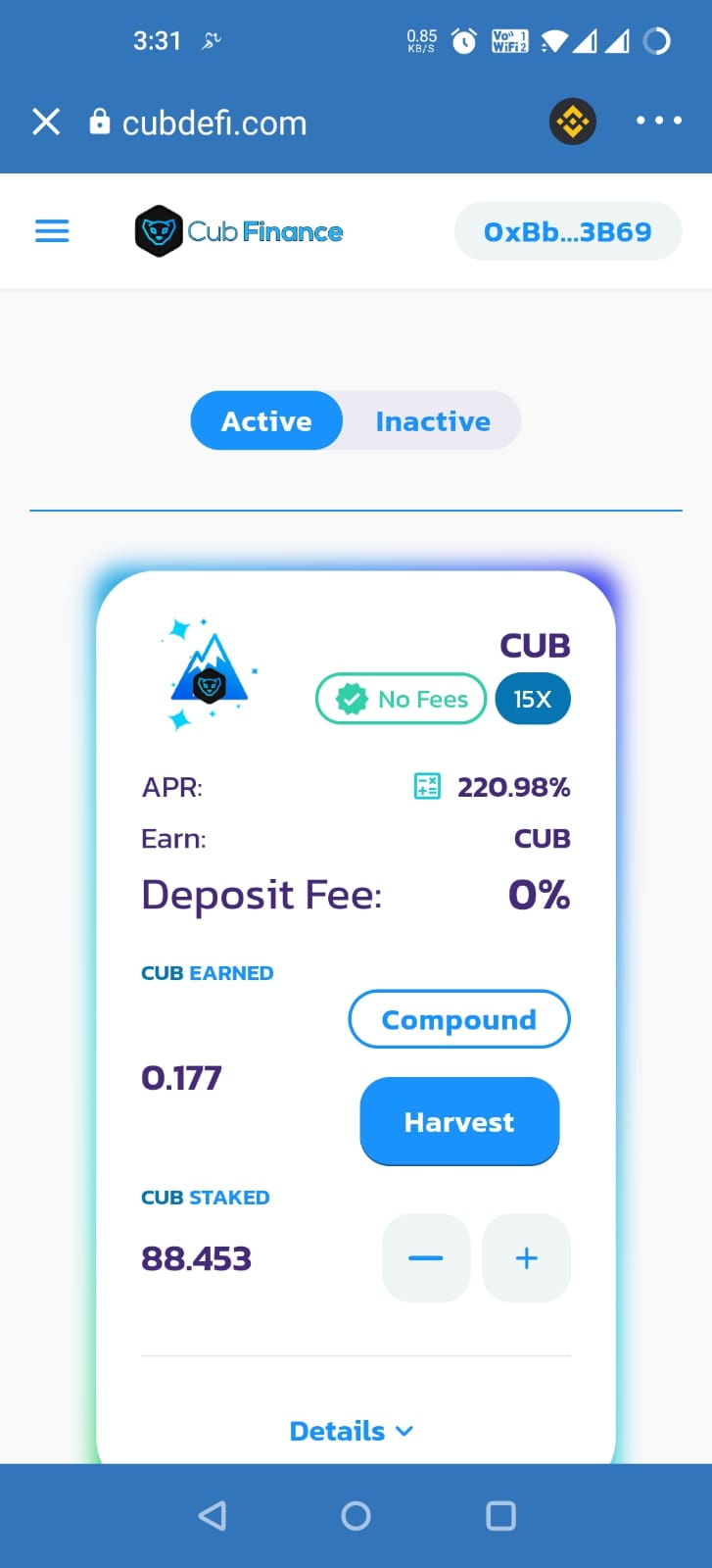 I am keeping a close eye on the price and I will be buying more coins if the price drops further. I don't buy all in one go instead I prefer to buy in parts. I have invested 200 BUSD already to buy and some BUSD I am holding. There is a slight drop in the price and I expect it to go down a little more. A few days back the price was almost $5 and even prior to that it was approx 2$. That price was a great opportunity to buy but I missed it because I was traveling and could not check it.

src
I hope that by this weekend I will have 100 CUB stakes in DeFi and my next step would to remove these from Dens and put on farming with CUB-BUSD for even better APR. I will hold my cub here only in Dens unless I finish my buying for now and once its done then I will move all to the farm with BUSD pair.
---
I am quite optimistic with Cub Defi and expect that the price will reach quite high in the long run so its the time to accumulate as many as I can. Overall goal is to have 1000 CUB in my account but I can't say when will have this goal accomplished however if the price drops significantly then it will happen very soon.
I can't predict if the price goes beyond 2$ then probably I will be having a decent amount of CUB. I never try to let go of such opportunities when there is a price dip and the same I did many times with Leo, CTP, Index, and even with Hive. Cub is so cheap right now but I am getting more greedy so waiting for an even better price.
DeFi is so much and I must say that it has given amazing returns. Its like put the money and forget it because its working for us to earn the return for doing nothing and this is the best ever thing in the world.
I just love this concept and what about you?
Thank you so much.