Dear readers, in the world of cryptocurrencies it is always good to be updated and know the different projects that emerge and can provide us with certain benefits, this time I will talk a little about WaykiChain, a platform that focuses on promoting research and development of blockchain technology. According to its website
https://www.waykichain.com/
, it has been investing continuously in research and development with the active participation of the community of developers and users.
Captured from WAYKICHAIN web portal
Image property of WAYKICHAIN
WaykiChain also has its own stable currency WUSD, an exchange platform known as Wayki-DEX, they also have a digital asset known as WaykiChain (WICC) and are listed on major exchanges such as bitrex and huobi, this asset is in the range of 375 in the global rating of cryptocurrencies according to beincrypto. It also has a mobile wallet called WaykiTimes with the intention of helping investors to manage digital assets more easily, in addition to this they have several DApps.
Screenshot of Wayki-DEX exchangue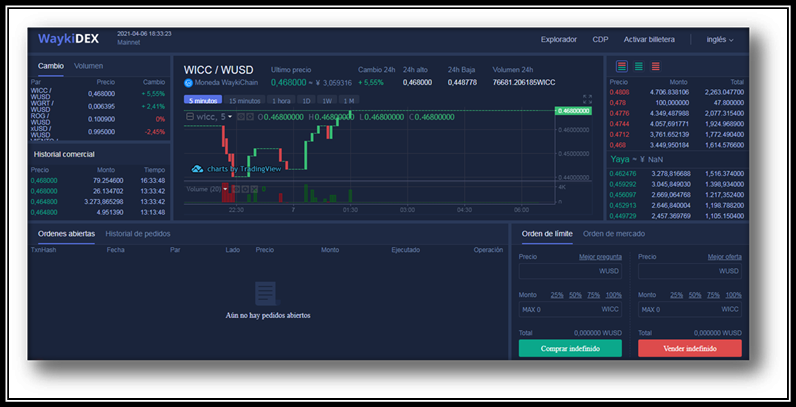 Image property of WAYKICHAIN
---
Monedero móvil WaykiTimes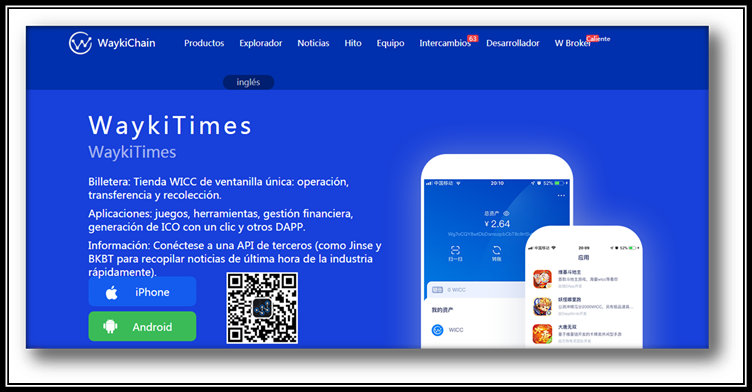 Screenshot of Waykichain WEB portal
The project was founded by Wayki Sun which according to the information I could collect on the web has high business experience in the financial industry and high-tech Internet industry, which gives him a great reputation both in the traditional financial industry and in the digital currency market. Wayki Sun is accompanied by a team of senior professionals with high experience in the financial sector and whose commitment as mentioned above is the development of blockchain technology and application development and trading operations.
As can be seen WaykiChain is shaping up to be a great project, therefore, we must not lose sight of the progress being made in blockchain technology which can bring many benefits for lovers of the digital market.

---