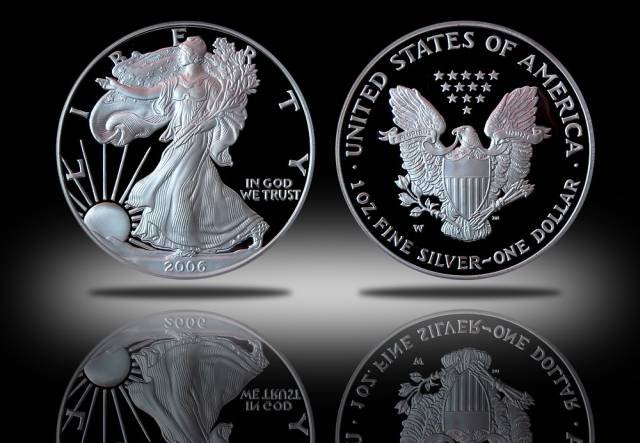 Two comprehensive posts about the gold and silver price forecasts some leading analysts and gurus made recently. Do you imagine threefold or fivefold silver or gold prices? Three-digit silver and 5,000 dollars for an ounce of gold?
Precious metals are moving in a strong bull market in last weeks. Analysts and investors seem to be more and more optimistic. Are metals surging, or is the value of fiat currencies, especially the USA dollar deteriorating, in reality?
This is my weekly post recommendation for you with a few new publications. I started a project on my financial web page, Ageless Finance, publishing now "charts of the day" and list posts for my readers. Some are larger, comprehensive posts about personal finance and investing themes. If you are interested in the topics, lists, or the charts, just click on the image.
---
11 Top Gold Price Forecasts of Smart Money–How High Can It Go?
Gold price surged over 1,900 USD this week, very close to its all-time-high in 2011 ($1,920, approximately.) Seemingly, the higher the price of gold goes, the more optimistic analysts and investors we see.
Gold price forecasts jumped these weeks with the gold price.
The highest ones reach thousands of dollars.
"Smart Money" is predicting higher gold prices and may buy gold.
But, analysts are betting seldom against the trend.
---
Top 9 Silver Price Forecasts for 2020 and 2021–Is Something Colossal Happening?
This week, the silver price broke out, quickly crossing the twenty-dollar level which was the one-year-high. It topped at $23.40, a price not seen for seven years. Silver has converted from an underperforming precious metal into an outperforming one in days. Year-to-year, it rose 37 percent, while gold only 31 percent.
Silver price forecasts are optimistic as the metal hits a seven-year-high.
In the short and middle term, $30-$50 estimates exist.
In the long term, some analysts are predicting triple-digit values.
This is not unrealistic given the inflation since previous peaks.
What do silver price estimates tell us?
---
The 3 Biggest Challenges in Personal Finance Today
I recommended this post also last time, but it seems very important today. Because of the pandemic, three things are becoming very important in personal finance.
The worst problem for some people will be how to get enough active or passive income.
Savers will struggle to keep the value of their investments.
The situation of indebted individuals, states and companies is mostly deteriorating in the crisis.
Ageless Finance will focus more on active and passive income sources.
---
Follow me!
You can also follow me on Twitter, Telegram, Facebook, Minds, Steem, and Hive.
---
My Previous Chart and Post Recommendations:
How to Dictate Your Posts? Which Are the 3 Biggest Challenges in Personal Finance Today?
13 Brilliant Free Apps for Bloggers, Investors and Freelancers, DIY Fake News Generator
29 Zoom Alternatives, 4 Main Ways to Buy Gold, Surprisingly Stable Real Estate Prices
7 Reasons Not to Gamble, Robinhood and The Woods of the Contrarian, 17 Quarantine Ideas Useful Forever
17 Fake Passive Income Ideas Explained, FANG+ Stocks and Gold Price Explosion – Charts of the Week
11 + 1 Grave Investment Errors, Brazil in the Abyss, People Need Online Work
11 Countries in Trouble, Busting the Myth of the Dividend Aristocrats
Facebook Is Earning on You, Pre-Corona Stock Prices, Financial Repression
Oil Crash, Streaming in Quarantine, Best Investment in 2020
(Photos: Pixabay.com)