Cake Defi is going to launch USDT lending service with guaranteed 7% USDT return and 4% in DFI.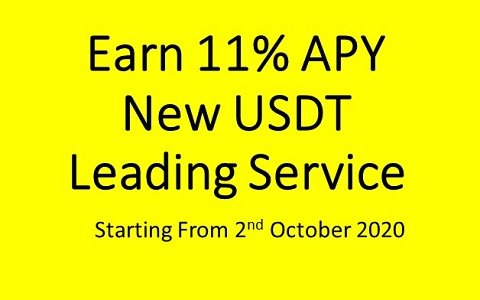 It claimed that it was one of the best offers in the Defi market especially with full transparency to how much one can earn.
The new service would only be launched on 2nd October 2020.
Information about this new service can be read from its post below.
https://medium.com/@cakedefi/new-get-11-per-year-for-your-usdt-732b04253692
For those who like to earn through Defi, this is an opportunity that you can consider.
Cake Defi is a Singapore registered company that should be a reliable company.
The only troublesome part is the verification process that one needs to go through before using its service.
Evidence of Identity as well as residential address would need to be provided before one can start investing to earn.