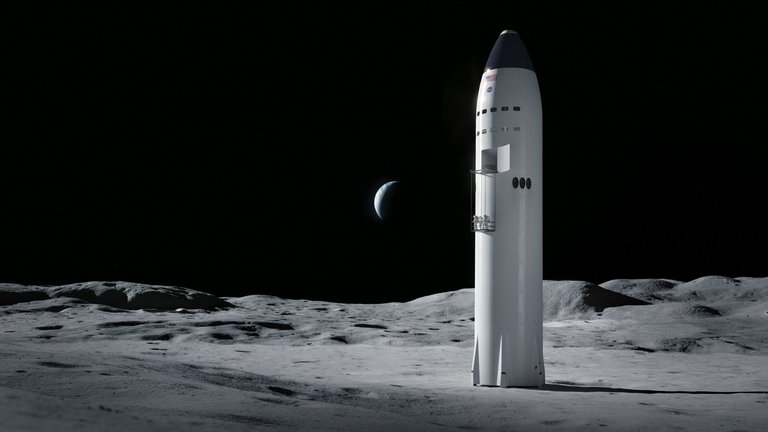 Source
Today our dear Elon Musk is news again in this blog, if yesterday it was news for ending the auto insurance business, today it is for having been awarded the moon lander project that will take the next people on board in stepping on the moon for almost fifty years.
Hoy otra vez vuelve a ser noticia en este blog nuestro querido Elon Musk, si ayer era noticia por acabar con el negocio de las aseguradoras de autos hoy lo es por haberle sido adjudicado el proyecto del aterrizador lunar que llevará a bordo a las próximas personas en pisar la luna desde hace casi de cincuenta años.
As part of the Artemis international project carried out by the main space agencies, to which we have already dedicated a post a few months ago, NASA commissioned in 2019 the construction of a manned landing system (Human Landing System - HLS) in order to to bring humans back to the lunar surface in 2024.
Como parte del proyecto internacional Artemisa llevado a cabo por las principales agencias espaciales, al que ya le hemos dedicado un post hace unos meses, la NASA encargó en 2019 la construcción de un Sistema de aterrizaje tripulado ( Human Landing System - HLS) con el fin de volver a llevar humanos a la superficie lunar en 2024.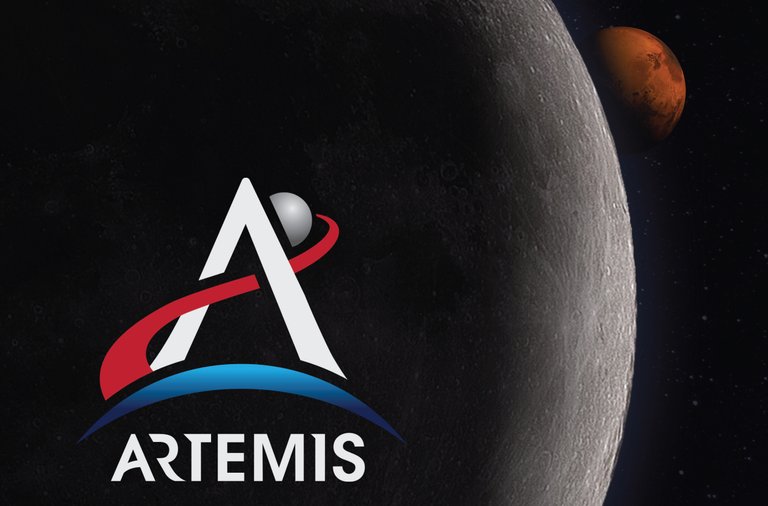 Source
Elon Musk with SpaceX, Jeff Bezos with Blue Origin in collaboration with the veterans Lockheed Martin Corp and Northrop Grumman Corp participated in the proposal in addition to the usual supplier of NASA Dynetics, finally SpaceX won the contract to build this lander for the modest sum of 2,900 million of dollars.
En la propuesta participaban Elon Musk con SpaceX, Jeff Bezos con Blue Origin en colaboración con las veteranas Lockheed Martin Corp y Northrop Grumman Corp además del proveedor habitual de la NASA Dynetics, finalmente SpaceX se hizo con el contrato para construir este aterrizador por la módica suma de 2.900 millones de dólares.
As part of the Artemis project, which curiously was Apollo's twin sister in Greek mythology, first an initial flight will be made without a crew that will go to the Moon and will return after orbiting it, then there will be another similar flight but this time with a crew that will not land either. and finally in 2024 the definitive trip will be made.
Como parte del proyecto Artemisa, que curiosamente era hermana gemela de Apollo en la mitología griega, primero se hará un vuelo inicial sin tripulación que irá hasta la Luna y volverá tras orbitarla, luego se hará otro vuelo igual pero esta vez con tripulación que tampoco aterrizará y finalmente en 2024 se hará el viaje definitivo.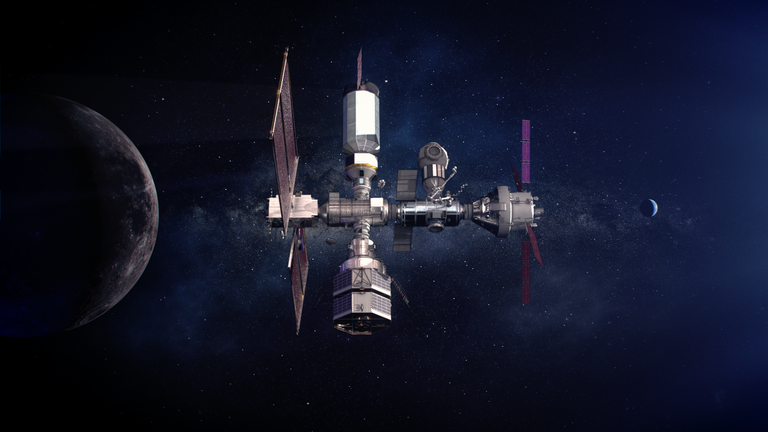 Source
The SpaceX ship, which will be called Moon Shoot, will be in charge of transporting the astronauts from a mini space station that will orbit the Moon and that is still unbuilt to the lunar surface, as an additional curiosity in this trip for the first time we will see a woman stepping on the Moon, obviously SpaceX must manage to land his ship without a crew before the final trip.
La nave de SpaceX, que se llamará Moon Shoot, será la encargada de transportar a los astronautas desde una mini estación espacial que orbitará la Luna y que aún está sin construir hasta la superficie lunar, como curiosidad adicional en este viaje por primera vez veremos a una mujer pisar la Luna, obviamente SpaceX deberá conseguir aterrizar su nave sin tripulación antes del viaje definitivo.
This is a one-way trip because it is intended to create a permanent lunar base, which will undoubtedly come in handy to practice if we want to set foot on Mars in the next decade, not only in relation to transportation but also which is much more importantly, to survive outside our home planet.
Este se trata de un viaje sin vuelta pues se pretende crear una base lunar permanente, cosa que sin duda nos vendrá muy bien para ir practicando si queremos poner los pies en Marte en la próxima década, no solo en lo relativo al transporte sino, lo que es más importante, conseguir sobrevivir fuera de nuestro planeta natal.
More informaton/Más información
https://www.cnet.com/news/nasa-picks-spacex-starship-to-send-artemis-astronauts-to-the-moon/
https://www.elespanol.com/omicrono/tecnologia/20210417/confirmado-nasa-elige-elon-musk-volver-luna/574442844_0.html