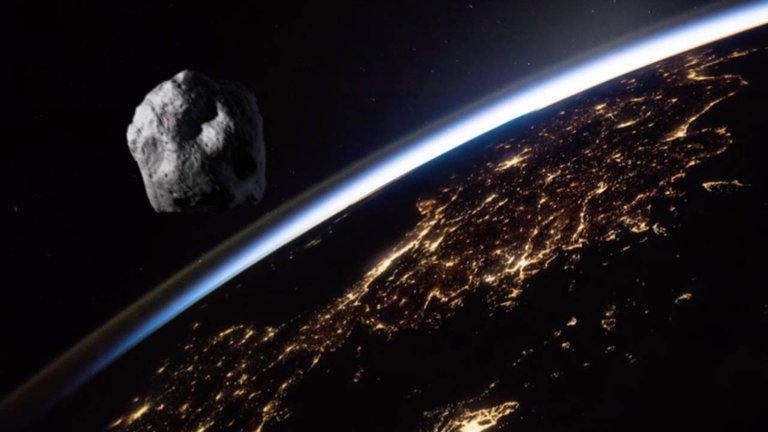 Source
As you all know, between the orbits of Mars and Jupiter is the asteroid belt, a lot of rocky astronomical objects of irregular shapes and sizes and that are believed to be the remains of a planet that was not achieved, among other things, by the Jupiter's huge gravity.
Como todos sabéis entre las órbitas de Marte y Júpiter se encuentra el cinturón de asteroides, un montón de objetos astronómicos rocosos de formas y tamaños irregulares y que se cree que son los restos de un planeta que no se logró, entre otras cosas, por la enorme gravedad de Júpiter.
More than half of the mass of this belt is contained in its five large asteroids Ceres, Palas, Vesta, Higia and Juno. Ceres, with its 950 km in diameter, is even considered by astronomers as a dwarf planet but even so there are thousands of asteroids large enough to end life on earth.
Más de la mitad de la masa de este cinturón está contenida en sus cinco grandes asteroides Ceres, Palas, Vesta, Higia y Juno. Ceres, con sus 950 km de diámetro incluso es considerado por los astrónomos como un planeta enano pero aún así existen miles de asteroides con el tamaño suficiente para acabar con la vida en la tierra.
And of course thousands and thousands of asteroids that, although they would not end life on earth, depending on the place where they fell could represent a catastrophe of biblical proportions and devastate entire cities with the consequent balance of victims.
Y por supuesto miles y miles de asteroides que, si bien no acabarían con la vida en la tierra, dependiendo del lugar en el que cayese podrían suponer una catástrofe de proporciones bíblicas y arrasar ciudades enteras con el consiguiente balance de víctimas.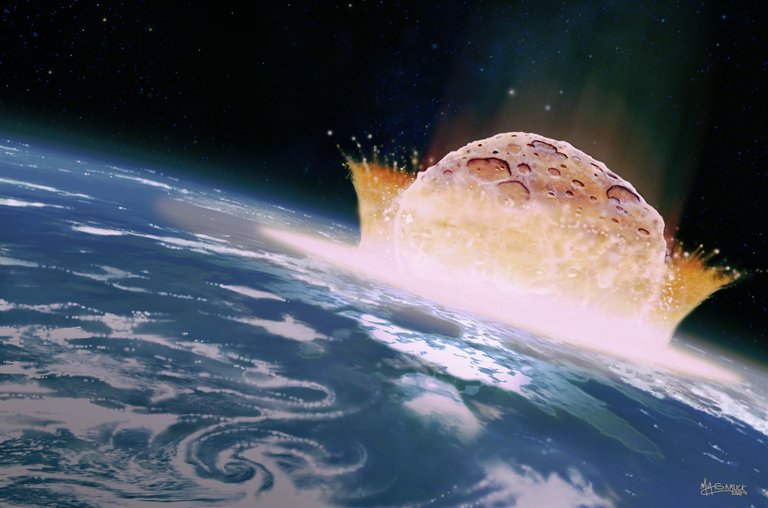 Source
More or less all the asteroids in this belt that are large enough to pose a serious threat to humanity are being monitored by government space agencies and other institutions, calculating their orbits and their possible approaches to Earth.
Más o menos todos los asteroides de este cinturón que tienen un tamaño lo suficientemente grande para suponer una amenaza seria para la humanidad están siendo controlados por las agencias espaciales gubernamentales y otras instituciones, calculando sus órbitas y sus posibles acercamientos a la Tierra.
Among these controlled objects is "Apophis", a 450 x 170 m asteroid that periodically passes near our planet, specifically in the year 2029 that will pass 31,000 km from the earth and can be detected with the naked eye but fortunately it will pass by until next time.
Entre estos objetos controlados se encuentra "Apophis", un asteroide de 450 x 170 m que periódicamente pasa cerca de nuestro planeta, concretamente en el año 2029 que pasará a 31.000 km de la tierra y podrá ser detectado a simple vista pero afortunadamente pasará de largo hasta la próxima.
This next visit will be in 2036 but it will not have any collision problem either, what is no longer so reassuring is the forecast of the passage of Apophis in 2068 which, according to scientists from the University of Hawaii, may pose a certain risk of collision.
Esta próxima visita será en 2036 pero tampoco revestirá ningún problema de colisión, lo que ya no es tan tranquilizante es la previsión del paso de Apophis en el año 2068 que, según científicos de la Universidad de Hawai puede suponer un riesgo cierto de colisión.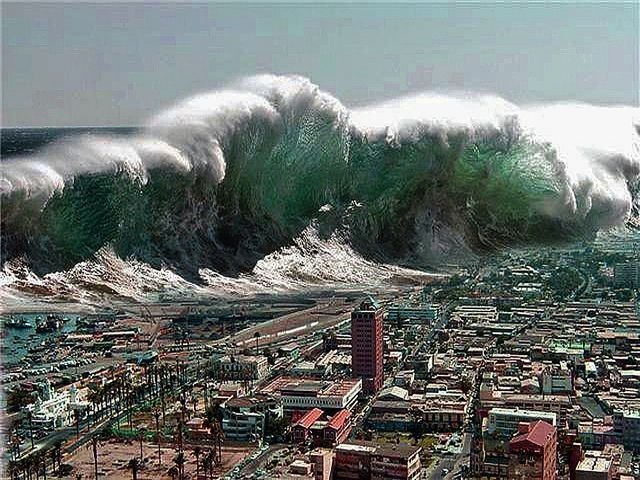 Source
Using state-of-the-art telescopes, astronomers have recalculated the orbit of Apophis for the year 2068 and have discovered that due to the dissipation of heat received from the sun, the orbit of Apophis has varied enough to pose a danger in the year 2068.
Utilizando telescopios de última generación los astrónomos han recalculado la órbita de Apophis pare el año 2068 y han descubierto que por efecto de la disipación del calor recibido del sol la órbita de Apophis ha variado lo suficiente como para suponer un peligro en el año 2068.
If an asteriode the size of Apophis hit the Earth it would not be the end of the human race but it would cause devastating damage especially if it hits a large city, or in the ocean which is most likely given that 70 of the surface of the Earth is water and where it would produce tsunamis that would destroy all coastal populations.
Si un asteriode del tamaño de Apophis impactara contra la Tierra no sería el fin de la raza humana pero si produciría daños devastadores sobre todo si impacta en alguna gran ciudad, o en el océano que es lo mas probable dado que el 70 de la superficie de la tierra es agua y donde produciría tsunamis que acabarían con todas las poblaciones costeras.
Fortunately we have 48 years to discover how to divert it from that collision route, although, thinking selfishly, it will matter little to me what happens in 2068 because I will be a bit death.
Afortunadamente tenemos 48 años para descubrir como desviarlo de esa ruta de colisión aunque, pensando egoístamente, ma va a importar bastante poco lo que ocurra en 2068 pues estaré para pocas fiestas.
More information/Más información:
https://gizmodo.com/asteroid-apophis-remains-a-threat-to-hit-earth-in-2068-1845496002
https://www.abc.es/ciencia/abci-sorpresa-apofis-podria-impactar-contra-tierra-2068-202010290901_noticia.html