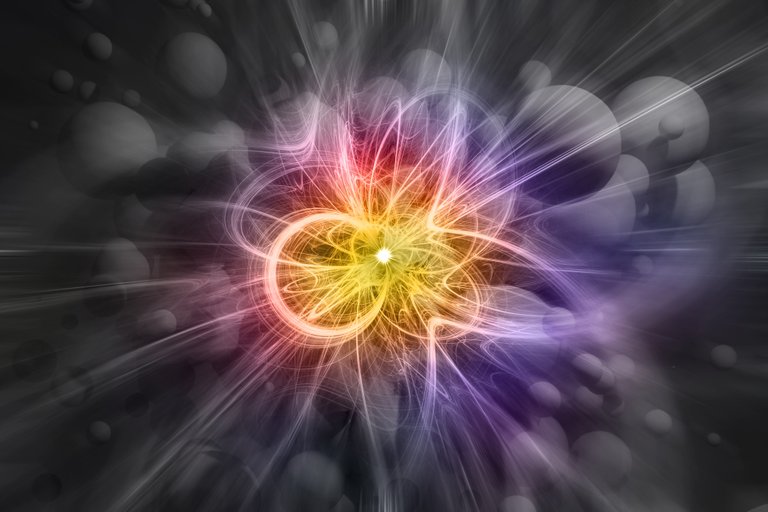 Source
Some theoretical physicists use their energies and resources to find out how our universe was born and what it was made of before cosmic inflation occurred which, in a trillionth of a trillionth of a trillionth of a second (10E-36), caused the universe to increase. from the size of a mucus to the size of a galaxy.
Algunos físicos teóricos emplean sus energías y recursos en averiguar como fue el nacimiento de nuestro universo y de que estaba constituido antes de producirse la inflación cósmica que, en una billonésima de billonésima de billonésima de segundo (10E-36), provocó que el universo aumentase del tamaño de un moco al tamaño de una galaxia.
According to their theories, this newborn universe would be formed by what is known as quark-gluon plasma, quarks are the smallest particles that make up matter and gluons are particles that carry forces that hold these quarks together which, finally, they will end up forming the protons and neutrons that make up the nucleus of every atom.
Según sus teorías este universo recién nacido estaría formado por lo que se conoce como plasma de quarks-gluones, los quarks son las partículas más pequeñas que forman la materia y los gluones son partículas portadoras de fuerzas que mantienen juntos a estos quarks que, finalmente, acabarán formando los protones y neutrones que conforman el núcleo de todo átomo.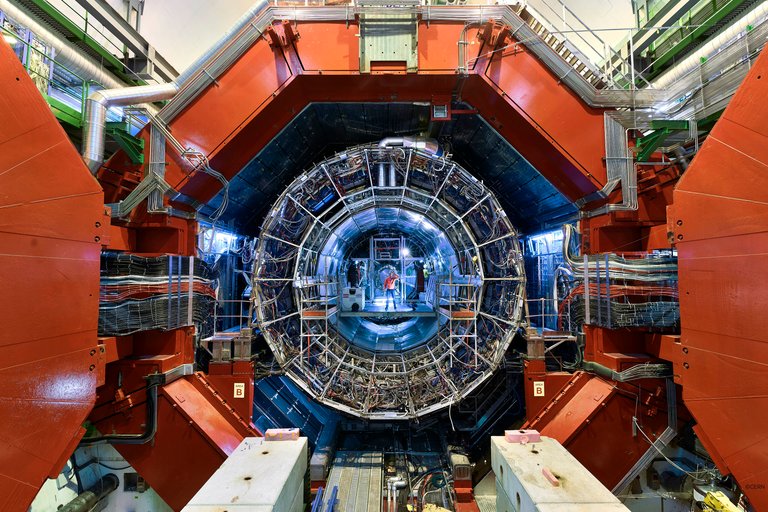 Source
To test their theories experimentally, the physicists used the ALICE module of the CERN particle collider, the experiment consists of making lead particles collide with each other that have previously been accelerated until reaching 99.9999991 of the speed of light to later study the produced phenomena.
Para comprobar sus teorías experimentalmente los físicos utilizaron el módulo ALICE del colisionador de partículas del CERN, el experimento consiste en hacer chocar entre sí partículas de plomo que previamente han sido aceleradas hasta alcanzar un 99,9999991 de la velocidad de la luz para posteriormente estudiar los fenómenos producidos.
All this produces a huge amount of data that, after being carefully analyzed, allowed the physicists to verify that the quark-gluon plasma of which their theories spoke was indeed produced, although this formed plasma lasted only a fraction of a second, the experts could check its characteristics.
Todo esto produce una ingente cantidad de datos que, tras ser cuidadosamente analizados, permitieron a los físicos comprobar que efectivamente se producía ese plasma de quarks-gluones de que hablaban sus teorías, aunque este plasma formado duró tan solo una fracción de segundo los expertos pudieron comprobar sus características.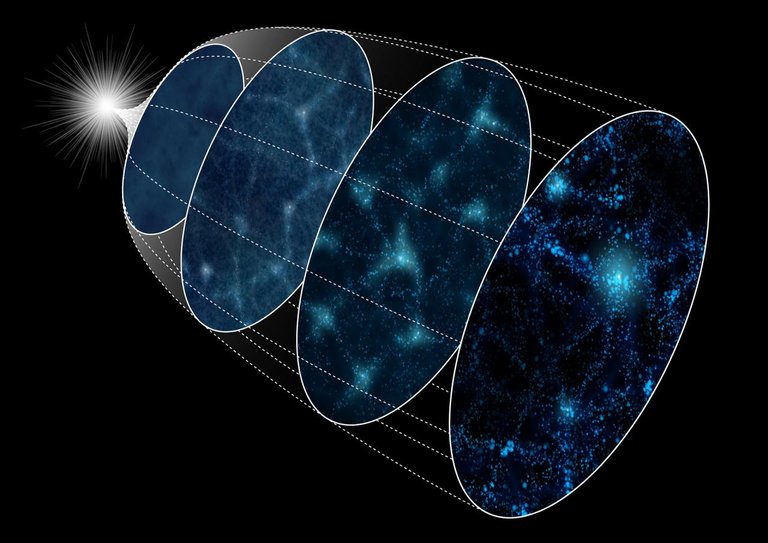 Source
Subsequently, with all these data obtained, simulations were prepared in a computer and verified that this quark-gluon plasma behaved the same as a superfluid, a perfect liquid that has little viscosity or resistance to flow and changed over time from one to the other. forms of matter.
Posteriormente, con todos esos datos obtenidos, se prepararon simulaciones en una computadora y comprobaron que este plasma de quarks-gluones se comportaba igual que un superfluido, un líquido perfecto que apenas tiene viscosidad ni resistencia al flujo y cambiaba con el tiempo de unas a otras formas de materia.
What I am not so clear about is what the hell all this is for, something that happens in such a short time does not seem so important, the universe simply made POP! and that's all. But hey, at the end it will always be better to spend the money on this and not spend it on killing each other foolishly.
Lo que ya no tengo tan claro es para que carajo sirve todo esto, algo que transcurre en tan poco tiempo no parece tan importante, el universo simplemente hizo ¡POP! y a funcionar. Pero bueno, al fin y al cabo siempre será mejor gastar el dinero en esto y no gastarlo en matarnos unos a otros a lo tonto.
More information/Más información
https://www.sciencealert.com/our-universe-s-earliest-state-of-matter-was-like-an-ocean-of-perfect-liquid