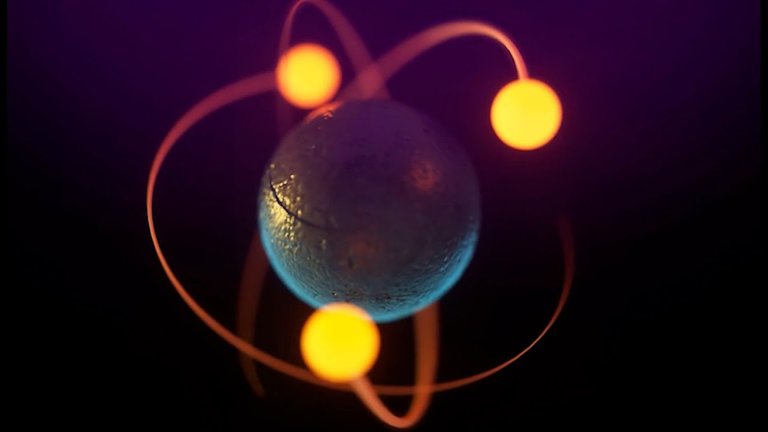 Source
Spintronics is a neologism created from the terms spin, which is a quantum property of the electron, and the term electronics well known to all, is a discipline that studies the use of this property of electrons instead of their electric charge for the development of new computer chips among other things.
Espintrónica es un neologismo creado a partir de los términos espín, que es una propiedad cuántica del electrón, y el término electrónica harto conocido por todos, es una disciplina que estudia el uso de esta propiedad de los electrones en lugar de su carga eléctrica para el desarrollo de nuevos chips de computadora entre otras cosas.
As you all know, the chips currently used are based on the electrical charge of electrons to encode information, by using transistors, this charge can be manipulated and used to store data or perform operations based on algorithms.
Como todos sabéis, los chips utilizados actualmente se basan en la carga eléctrica de los electrones para la codificación de la información, mediante la utilización de transistores esta carga se puede manipular y utilizar para almacenar datos o realizar operaciones basadas en algoritmos.
The massive use of these transistors in spaces as small as a chip, not only requires more energy depending on the expected results but also generates a large amount of heat, which is necessary to dissipate in some way to prevent the chip from overheating and stop working.
El uso masivo de estos transistores en espacios tan reducidos como un chip, no solo requiere más energía en función de los resultados esperados sino que además genera una gran cantidad de calor, que es necesario disipar de alguna manera para evitar que el chip se sobrecaliente y deje de funcionar.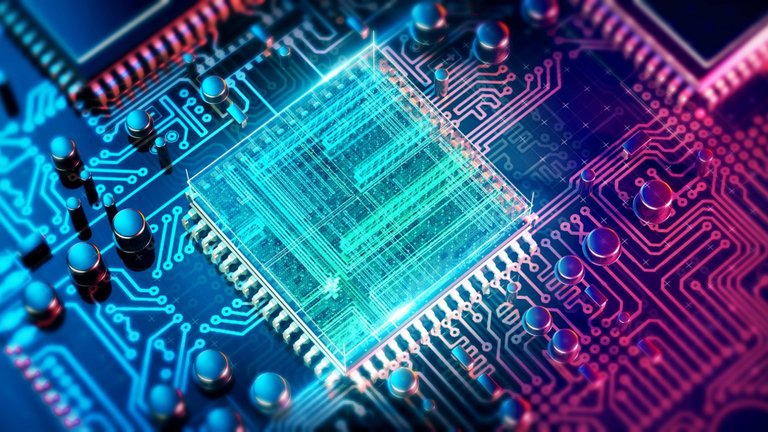 Source
Spintronics is based on a property of elementary particles called spin for the coding of data, in order not to complicate life we will say that the electron rotates on itself and can do so in two directions Up and Down, this property can be modified by means of the use of magnets with which we can assign these values Up and Down as 0 and 1 to use in computing.
La espintrónica se basa en una propiedad de las partículas elementales llamada espin para la codificación de los datos, para no complicarnos la vida diremos que el electrón gira sobre si mismo y puede hacerlo en dos direcciones Up y Down, esta propiedad se puede modificar mediante el uso de imanes con lo que podemos asignar estos valores Up y Down como 0 y 1 para utilizarlo en computación.
Unlike the charge of electrons in which there is always a loss of charge that must be compensated by adding energy to the system, the spin of the particles remains stable until a magnetic field is applied to it, so the data encoded by this The system would not need external energy in order not to lose information as occurs in electronics.
Al contrario que la carga de electrones en los que siempre se produce una pérdida de carga que hay que compensar añadiendo energía al sistema, el espín de las partículas permanece estable hasta que no se le aplica un campo magnético con lo que los datos codificados mediante este sistema no necesitaría energía externa para no perder la información como ocurre en la electrónica.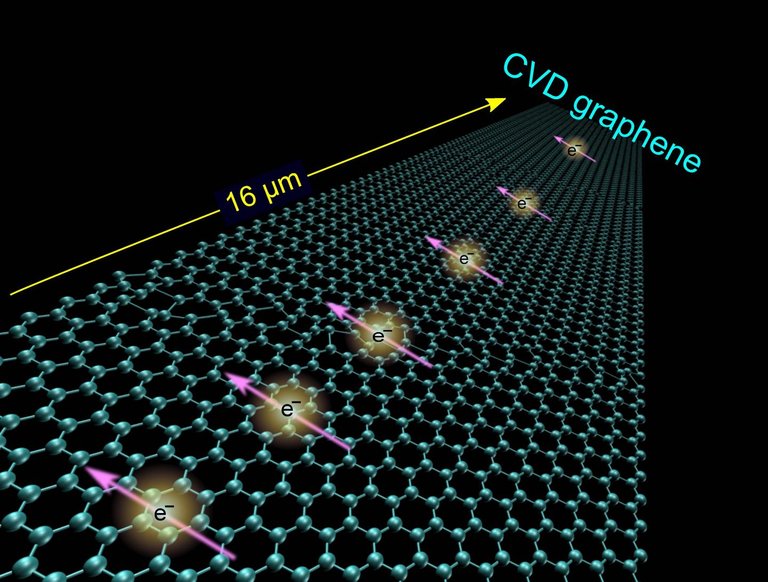 Source<
This technology will not only reduce the size of the microprocessors, their electrical consumption and the cost of cooling, but since this system responds to magnetic fields, it will not only serve to manufacture microprocessors but also sensors that interpret the magnetic fields of our body when a neuron fires or the heart beats
Esta tecnología no solo conseguirá reducir el tamaño de los microprocesadores, su consumo eléctrico y el gasto en refrigeración sino que, dado que este sistema responde a los campos magnéticos, no solo servirá para fabricar microprocesadores sino también sensores que interpreten los campos magnéticos de nuestro cuerpo cuando una neurona se dispara o el corazón da un latido
These biosensors could detect the smallest anomalies in the magnetic fields generated by our bodies that are produced by bacterial infections, brain tumors and other pathologies, which would allow to act as early as possible.
Estos biosensores podrían detectar las más pequeñas anomalías en los campos magnéticos generados por nuestros cuerpos que se producen ante infecciones bacterianas, tumores cerebrales y otras patologías lo que permitiría actuar lo mas precozmente posible.
More information/Más información