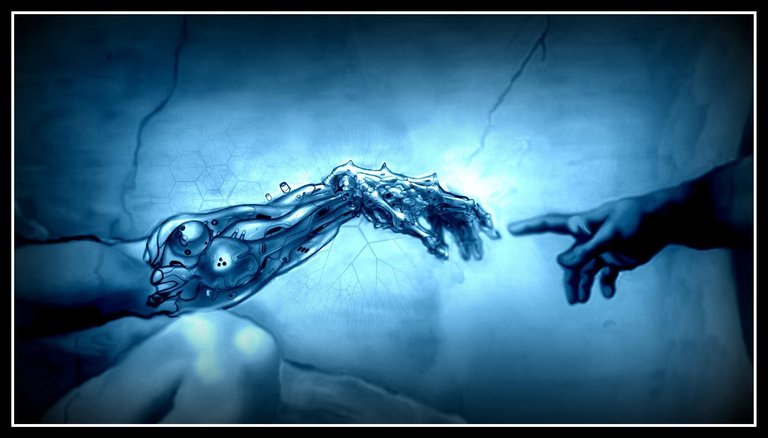 Transhumanism is an international cultural and intellectual movement whose ultimate objective is to transform the human being through the use and development of new technologies that improve human capacities, both physically and psychologically or intellectually.
El transhumanismo es un movimiento cultural e intelectual internacional cuyo objetivo final es transformar al ser humano mediante la utilización y el desarrollo de nuevas tecnologías que mejoren las capacidades humanas, tanto a nivel físico como psicológico o intelectual.
As is often the case, the term transhunanism is not new, the first references to this term are from the beginning of the last century and the coinage of the term is attributed to a biologist named Julian Huxley in 1957, but until now all this was nothing more than dreams and fantasies of science fiction very far back in time.
Como suele pasar el término transhunanismo no es nuevo, las primeras referencias a este término son de principios del siglo pasado y la acuñación del término se atribuye a un biólogo llamado Julian Huxley en 1957, pero hasta ahora todo esto no eran más que sueños y fantasías de ciencia ficción muy lejanas en el tiempo.
But now the technologies developed in both artificial intelligence and biology, virtual reality, nanotechnology or others make these go from being a dream to being a real possibility, with all the positive and negative things that this entails.
Pero ahora las tecnologías desarrolladas tanto en inteligencia artificial como en biología, realidad virtual, nanotecnología u otras hacen que estas pasen de ser un sueño a ser una posibilidad real, con todas las cosas positivas y negativas que esto conlleva.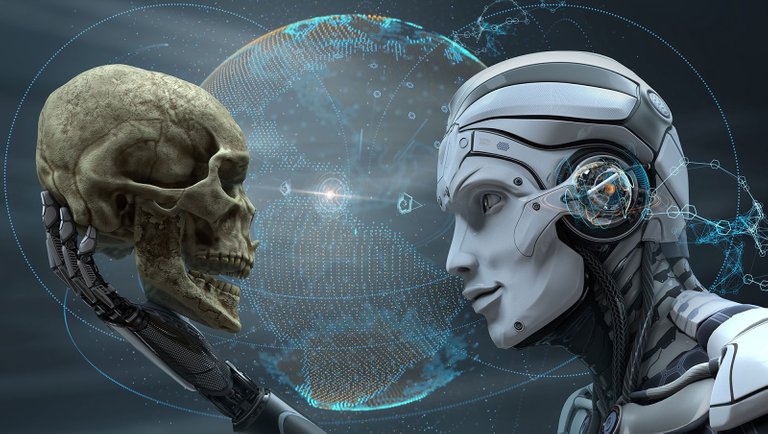 Source
According to the experts, there are two well differentiated tendencies as far as transhumanists are concerned, on the one hand there are those who defend the use of biological and nanotechnological techniques to discover the mechanism of disease and aging and be able to slow it down or even stop it.
Según los expertos existen dos tendencias bien diferenciadas en lo que a transhumanistas se refiere, por un lado está los que defienden la utilización de técnicas biológicas y nanotecnológicas para descubrir el mecanismo de la enfermedad y el envejecimiento y poder ralentizarlo o incluso detenerlo.
On the other hand, there are those who speak of a gradual fusion of man and machine, of the ability to turn our consciousness into external devices and have replicas of our self in different worlds and virtual settings until we lose our original identity.
Por otro lado están aquellos que hablan de una paulatina fusión de hombre y máquina, de la capacidad de volcar nuestra conciencia en dispositivos externos y tener réplicas de nuestro yo en diferentes mundos y escenarios virtuales hasta perder la identidad original.
In any case, both approaches pursue the achievement of immortality or at least a very long life, hundreds of years and free of diseases and physical alterations that may prevent us from enjoying that pleasant life, a dream.
En cualquier caso en ambos enfoques se persigue la consecución de la inmortalidad o al menos de una vida muy larga, de cientos de años y libre de enfermedades y alteraciones físicas que puedan impedirnos disfrutar de esa vida placentera, todo un sueño.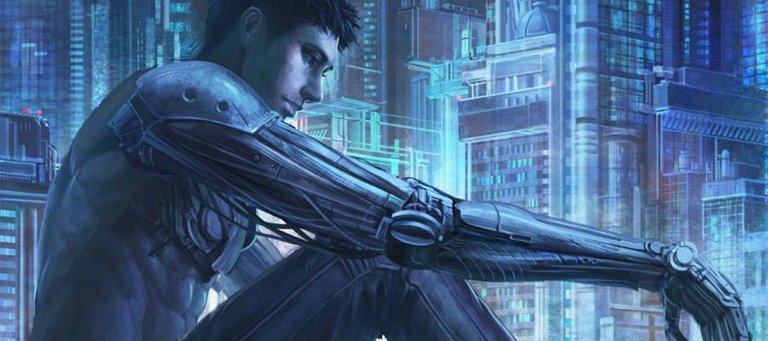 Source
I do not know what you will think but immortality seems a bit heavy to me and it sounds too long, but I would like to live a couple of hundred years especially having all the physical and mental faculties tuned enough to enjoy them.
No se que pensaréis vosotros pero a mí lo de la inmortalidad me parece un poco pesado y suena demasiado largo, pero si me gustaría vivir un par de cientos de años sobre todo teniendo todas las facultades físicas y mentales lo suficientemente afinadas para poder disfrutarlos.
As for the part of becoming cyborgs and being able to transport all our brain connections to the cloud and having several copies of myself swarming through the different virtual universes of the cloud, it sounds a bit distant to me at the moment, although I am aware that before that the century ends, it will happen.
En cuanto a la parte de convertirnos en cyborgs y poder transportar todas nuestras conexiones cerebrales a la nube y tener varias copias de mi mismo pululando por los distintos universos virtuales de la nube me suena de momento un poco lejano, aunque soy consciente de que antes de que termine el siglo, ocurrirá.