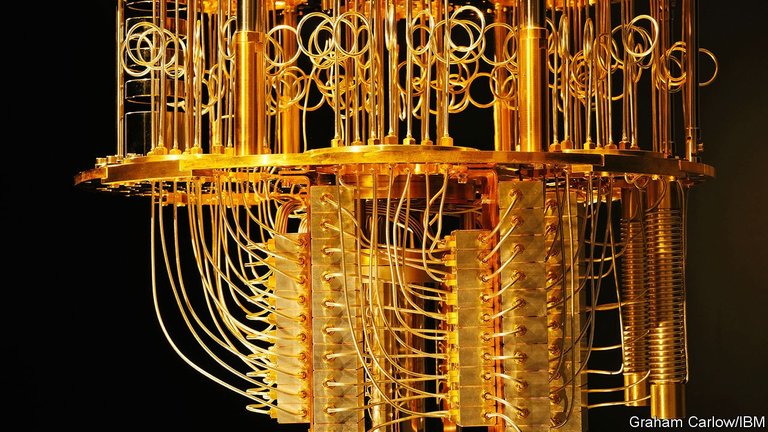 https://www.economist.com/business/2018/08/18/the-race-is-on-to-dominate-quantum-computing"
Source
We have all heard at some time that quantum computers will be much faster than conventional computers, some even dare to say that they will be more powerful than all existing conventional computers united but, how can that be possible?
Todos hemos oído alguna vez que los ordenadores cuánticos serán mucho más rápidos que los ordenadores convencionales, incluso algunos se atreven a decir que serán más potentes que todos los ordenadores convencionales existentes unidos pero, ¿cómo puede ser eso posible?.
Classical computing is based on flip-flops, that is, devices capable of adopting one of two possible values and remaining in it until an external action modifies them, this constitutes the BITs that are the minimum unit of information and with which all the classic computers operate.
La computación clásica está basada en biestables, es decir, dispositivos capaces de adoptar uno de dos valores posibles y permanecer en el hasta que una acción exterior los modifique, esto constituye los BIT que son la unidad mínima de información y con los que operan todos los ordenadores clásicos.
In the case of quantum computing, these flip-flops are so small that they stop behaving in the way we are used to understanding things and enter the domain of quantum mechanics in which things can, among other things, be in more than one state at a time.
En el caso de la computación cuántica estos biestables son tan pequeños que dejan de comportarse en la forma en que estamos habituados a entender las cosas y entran en el dominio de la mecánica cuántica en el que las cosas pueden, entre otras cosas, estar en mas de un estado a la vez.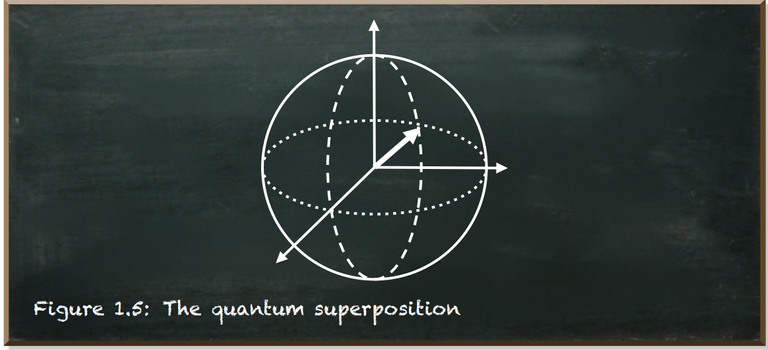 Source
In quantum computing, the minimum unit of information is the qubit and this is characterized because it can take the values 1 and 0 simultaneously and can remain so until its state is measured, at which point it collapses and takes one of the two values 0 or 1 and behaves like a BIT.
En la computación cuántica la unidad mínima de información es el qubit y éste se caracteriza porque puede tomar los valoras 1 y 0 simultáneamente y puede permanecer así hasta que se mide su estado, momento en el que colapsa y toma uno de los dos valores 0 o 1 y se comporta como un BIT.
This is precisely what gives it that power, let's imagine that we want to find the factorial of 4 that as you all know is written 4! and is calculated by multiplying the numbers in descending mode, that is, X! = X x X - 1 x X - 2 x ... x X (n-1) x 1 than with 4! It would be 4 x 3 x 2 x 1.
Esto es precisamente lo que le da esa potencia, imaginemos que queremos hallar el factorial de 4 que como todos sabéis se escribe 4! y se calcula multiplicando los números en modo descendente, es decir X!= X x X - 1 x X - 2 x ... x X(n-1) x 1 que con el 4! sería 4 x 3 x 2 x 1.
Taking advantage of the fact that you have yesterday's post fresh, we are going to do the operation in binary, in base 2 the 4 would be 100, to find the factorial we will have to store the 100, change the value to 011 (3) and multiply it and the same for 010 ( 2) and for 001 (1) and at the end we will get 1100 (12) after several clock cycles.
Aprovechando que tenéis fresco el post de ayer vamos a hacer la operación en binario, en base 2 el 4 sería 100, para hallar el factorial tendremos que almacenar el 100, cambiarle el valor a 011(3) y multiplicarlo y lo mismo para 010(2) y para el 001(1) y al final obtendremos 1100(12) después de varios ciclos de reloj.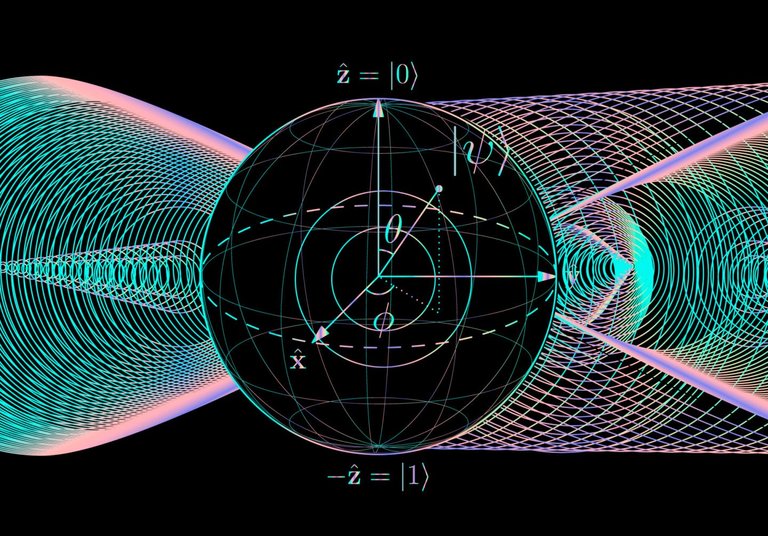 Source
In the quantum version, the number with which we want to operate takes the 4 values (100, 011, 010 and 001) at the same time, therefore it does not have to change the value of the multiplicands and it only needs one clock cycle to complete the operation. with the consequent saving of time.
En la versión cuántica el número con el que queremos operar toma a la vez los 4 valores (100, 011, 010 y 001) por tanto no tiene que cambiar el valor de los multiplicandos y tan solo necesita un ciclo de reloj para completar la operación con el consiguiente ahorro de tiempo.
This is a very silly calculation with 3 qubits but when dealing with complex operations with dozens of qubits the time taken is the same as for 3 and the results can overshadow BIT-based computers no matter how much they have advanced .
Este es un cálculo muy tonto con 3 qubits pero en el momento en que se trate de operaciones complejas con docenas de qubits el tiempo empleado es el mismo que para 3 y los resultados pueden ensombrecer a los ordenadores basados en BIT por mucho que estos hayan avanzado..