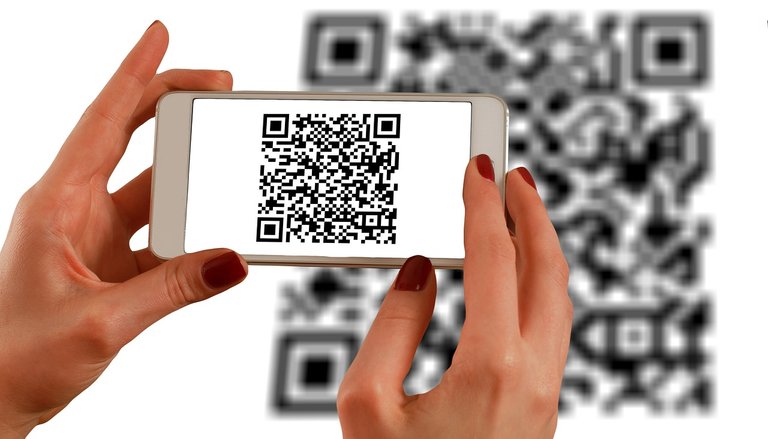 It is important to recognize how technology helped improve our quality of life, whether in the home, business, supermarkets, payment method, digital support, in such a way that the QR application has a wide range of use today, and more for what we are experiencing in this global pandemic, QR "Quick Response code", this type of technology that involves the evolution of the barcode over time, thanks to the development of a module to store information in a matrix of points or in a two-dimensional barcode with its own characteristics. The singularity of the case is that this type of technology that was developed by the Japanese company Denso Wave, in 1994.

For my very particular opinion is the awareness that must be had to administer and manage technology so that it must be taken into account how to prepare the relay generation to continue developing and improving technology according to the field of need, something very curious about this barcode you have several versions, because its general structure of a QR code, it has a two-dimensional matrix of modules of two contrasting colors, in principle black and white, their versions will depend on the number of modules that form matrix. Currently we have had a moment in our lives of living the experience with the application of the QR, since among the most widespread codes for the use of the general public are usually those of 25 x 25 and 29 x 29, to capture from the mobile or cell phone in any situation.

En la industria de la publicidad se apoyan en esta tecnología, lo cual permiten trasmitir información con el uso de esta barra, solo necesitamos hacer un capturé al codigo QR con el teléfono móvil, le lleva al usuario directamente a información adicional sobre el producto en cuestión, lo cual ayuda hacer la cosas más simple y sencilla para nuestra vida cotidiana. En otro orden de idea que importante conocer es el tipo software interpreta el código y el teléfono celular, el cual puede mostrar el texto o pedir permiso para lanzar un navegador para mostrar la página web especificada, generalmente lo más cotidiano del uso de este tipo de tecnología también nos permite: ofrecer información ampliada sobre los productos y servicios,agregar un contacto, enviar un email, enviar al usuario a un formulario, ya en nuesta actualidad existe página web, donde podemos crear nuestro propio QR según nuestra necesidad.

In the advertising industry they rely on this technology, which allows transmitting information with the use of this bar, we only need to capture the QR code with the mobile phone, it takes the user directly to additional information about the product in question, which helps make things simpler and simpler for our daily lives. In another order of idea that it is important to know is the type of software that interprets the code and the cell phone, which can display the text or request permission to launch a browser to display the specified web page, generally the most daily use of this type of Technology also allows us to: offer expanded information on products and services, add a contact, send an email, send the user to a form, as there is now a website, where we can create our own QR according to our needs.

We must be clear about the following, dear reader, the simplicity of QR codes offers infinite possibilities, which is why they have become protagonists in strategies for everyone, with the evolution in mobile telephony and possibility of reading these codes from any smartphone, new campaigns on information about this technology, since many people are unaware of this aspect and end up downloading applications dedicated exclusively to it, despite the fact that currently the QR code is the most famous barcode 2D in the world, and it is thanks to the fact that it counts: Data capacity of the QR code, only numeric Maximum 7089 characters Alphanumeric, Max. 4296 characters Binary, Max. 2953 bytes Kanji / KanaMax. 1817 characters. Not everything ends here because a new idea is born every day and that has become a reality as faithful development of the QR microcode, which is a smaller version of the QR code standard and is designed for applications that have a minor skill in handling large scans, well I was unaware of this reality in the field of medicine, a pilot campaign is being used in which QR Codes will be used to identify and help Alzheimer's patients, and the rest is left to your imagination.