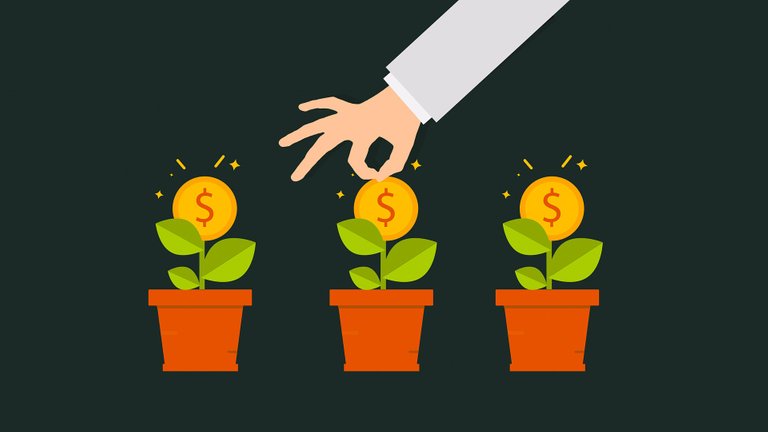 Source
INTRODUCTION
Having multiple streams of income today is no longer a luxury, rather a necessity. One thing I have learnt over the years is that no job is safe. It is quite unfortunate that so many people depend only on their 9-5 job, and when this job disappears they find themselves in a serious financial trouble. The era we are now have created opportunity for multiple streams of income. An average millionaire has seven streams of income; they understood that diversification and creating multiple streams of income is the key to creating long term wealth.

WHAT IS MULTIPLE STREAMS OF INCOME ?
This is a process of earning income from different sources at the same time. It allows an individual to have various cash flow sources. It increases your earning capacity and gives you a more steady secure income.
WHY YOU NEED MULTIPLE STREAMS OF INCOME
IT PROTECTS YOU AGAINST JOB INSECURITY:
Due to the fast growing of technology and other uncontrollable forces, the work space is changing rapidly. Thousands of employees are been displaced everyday due to technologies like AI(Artificial Intelligence) which can perform human work effectively. Therefore depending on your 9-5 job can leave you in a disastrous financial problem in the future; be wise.
FOR RETIREMENT PURPOSES:
Gone are the days when you work for 25 to 30yrs and expect to live on pension, because pension is becoming obsolete these days. You may also have dreams of early retirement to enjoy life quite on time while it last, then you need to plan on multiple streams of income now.
IT HELPS IN BUILDING A LONG TERM WEALTH:
Multiple streams of income can help you build long term wealth without having to work harder than expected. It is difficult to think in the direction of long term, when you can hardly make financial plans for the next week. While doing your 9-5 job, you can have passive streams of income which you can grow till it can comfortably sustain you, even when you decide to quit the corporate job.
FASTEST WAY OF BECOMING A MILLIONAIRE:
The more income you have coming from different steeams, the closer you are to becoming a millionaire with higher networth. Multiple streams of income are a key to becoming a millionaire and maintaining the wealth while it last.
There are so many things venture into , be consistent with it and watch it grow. Ranging from real estate, online jobs, digital marketing, investments on crypto currencies, investing in businesses etc, buying assets etc.
Generating income from several sources helps protect you from financial risks. It gives you control over your financial life. It puts you in a position to be prepared should in case one source of income fails, you will have something to fall back to. You must not have seven steeams of income so to say; but it will be nice to have three to four as the case may be and grow them with time. Multiple streams of income takes time and work to build, but you will not regret it on the long run.
Thanks for reading through my piece of article.
@talktofaith cares