INTRODUCTION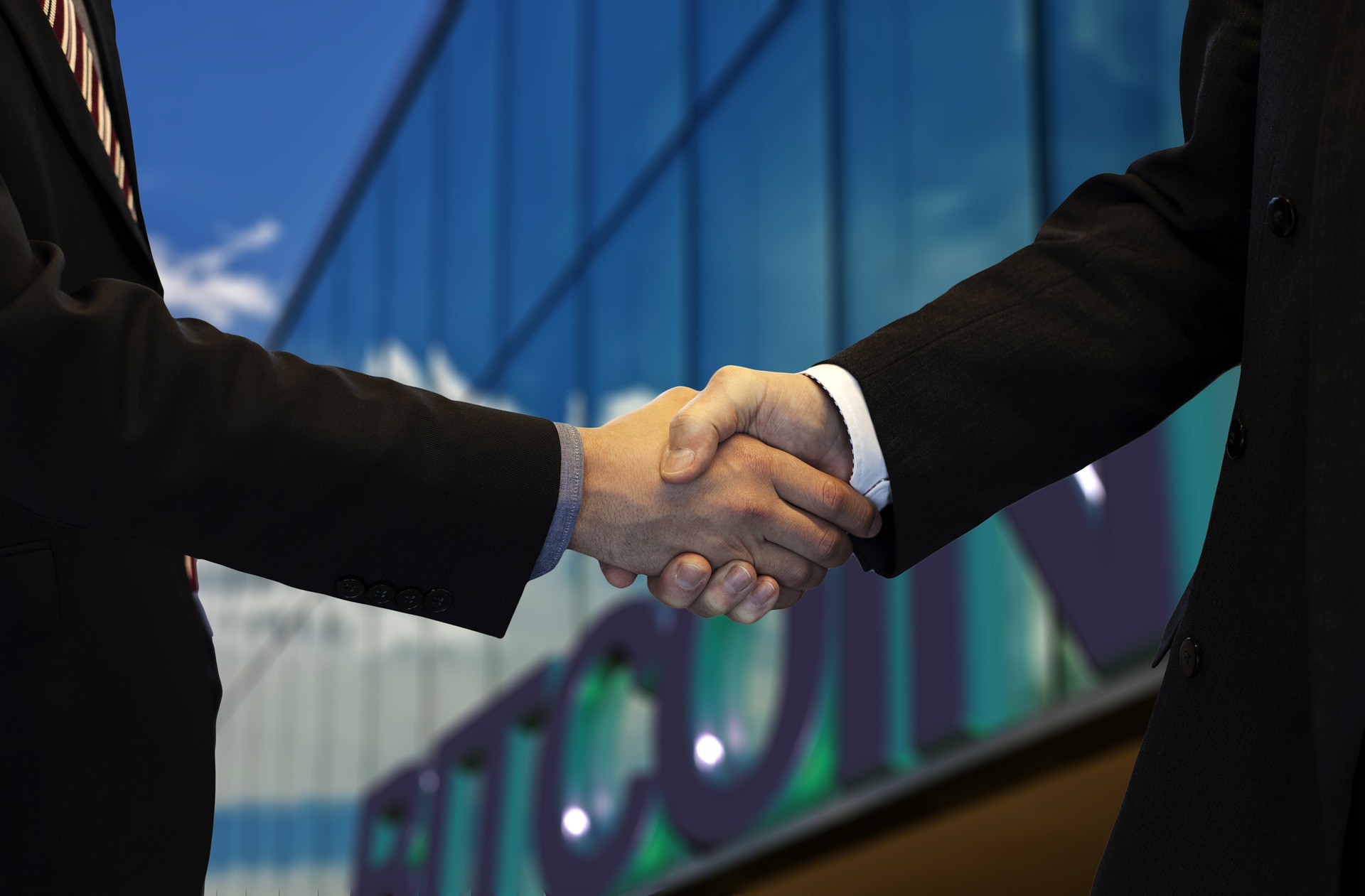 Source
Closing of business deals is an art. Most times people think that creating a solution and reaching out to prospects is enough effort for those prospects to subscribe to the deal. But in real life it's not so.
Closing business deals requires a couple of conscious and deliberate step by step processes. Meanwhile in dealing with prospects, different steps needs to be taken based on individual difference. So in this article, I want to show you techniques to successfully close business deals.
Techniques To Successfully Close Business Deals
Build a rapport with your prospect.

Endeavour to earn the trust of your prospect.

Have a follow-up system.

Use your existing customers testimonies.

Have a thorough knowledge of the business.

Politely deal with objections.

Study the competition.

Apply sales closing lines.
BUILD A RAPPORT WITH YOUR PROSPECTS:
People will not just subscribe to your deal because it sounds interesting and appears enticing. There should be an extra input from you to consciouly build a relationship with your prospect. Establish a a rapport with your them. Show them that you actually care for their personal interest and not just business all the time. Let your conversation with your prospects be on a more fun level than always official. When you build a rapport with them, it is easier to subscribe to the deal you have to offer.
EARN THE TRUST OF YOUR PROSPECTS:
Always keep to time when you have an appointment with your prospects, call when you are meant to and visit when you are supposed to. These are little and insignificant things,but they matter a lot. Make them feel that you value their time and presence. When you also build a rapport with them, it will go a long way in buying their trust as well.
HAVE A FOLLOW UP SYSTEM:
Consciouly build a follow up system and follow up on your prospects deliberately. You can follow them up in several ways. You can follow them up via mails, calls, text messages etc. Most times, when you send questionnairs or quotes to prospects, some may not respond on their own, you need to have a follow-up system to always keep abreast with your prospects until the deal is closed.
USE EXISTING CUSTOMERS TESTIMONIES:
Always use proofs of existing customer success in the business. This is one of the most effective deal closing technique. Use your existing customers success stories, positive reviews, references etc.
DON'T BE TOO FORCEFUL/PUSHY ON THE PROSPECTS:
After creating a rapport, trust and good follow up, allow the customers to decide on their own via personal conviction to sign the deal. Show them how the business will benefit their lives, and don't just be after your personal benefits from the deal, then allow them to make their decisions.
POLITELY DEAL WITH OBJECTIONS:
When you do all you could and there is no positive response, or the prospect opted out against the deal, don't get angry so fast. Politely deal with the situation. Show them how the business will better their lives. Be polite, don't get angry and don't appear desperate.
HAVE A THOROUGH KNOWLEDGE OF THE BUSINESS:
Make researches concerning the business you deal on. Don't be caught on-aware of any answer to any question you encounter in the field. Know all that your business encompasses, so you will be able to deliver at all time.
STUDY THE COMPETITION:
Study the market competition and focus on areas where your business has competitive advantage over the market. Find out what your competitors cannot offer and cover up for the lapses. Your competitive advantage over the market is your selling point, so locate it and stay on it.
APPLY SALES CLOSING LINES:
Most times after applying all the methods, you need to consciously and confidently apply sales closing lines to initiate deal closing.
Some examples of sales closing lines include:
You are good to get started, what do you think, or do you have any more questions?

When are you likely to get started?

Will you commit to doing business with us?
CONCLUSION
Closing business deals is an art that needs to be learnt. People will not subscribe to your business because your proposal looks and sounds nice. But when you deliberately apply some Techniques, you will always have results in deal closing.
Meanwhile, these are but a few of business closing techniques that can be applied to successfully close business deals.
Best regards