This publication was also written in SPANISH and PORTUGUESE.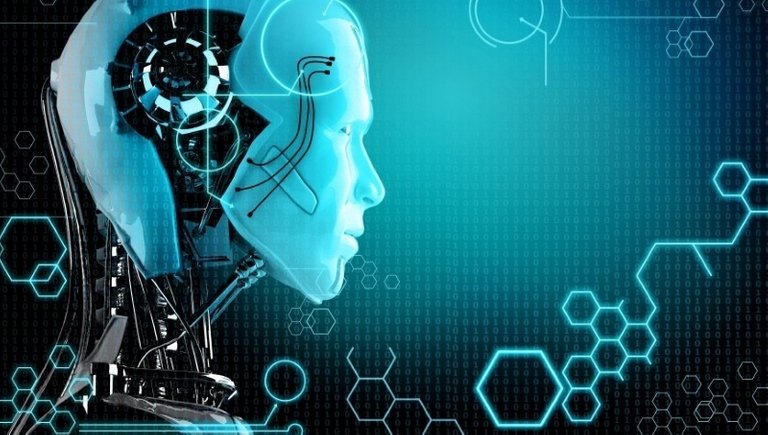 Kinaxis
History is made up of cycles and each of these cycles is defined by what it brings good (or bad) to society. When the Internet came into existence a few decades ago, everyone who had access to it was experiencing a completely new world, and quickly the level of technology was being surprisingly high by leaps and bounds.
In many segments (health, education, environment... just to name a few important examples), improvisations started to happen in the blink of an eye. The evolution of "things" went on a path of no return, making people addicted, and with that, increasingly seeking access to what the internet could offer.
However, if on the one hand, technology has been increasingly improved... On the other hand, this same technology has been transforming people's lives in another way, and it is something very bad: people are becoming more and more more "plastic" and "artificial", within a highly modern world, people are regressing on the evolutionary scale.
There is no doubt that technology is extremely important in our lives, but what is more important than that is what people do with it. All the legacy that exists within the technological sphere, will only make sense if there is a soul, if there is life throughout the process of implementation and improvement. Without it, it is a meaningless bet.
The internet, like anything, is a creation of human beings and as much as we are different in our essences, our legacy is intrinsically connected to our actions. What we decide and do today, will echo tomorrow and that is why, always, a reaction will only arise when there is an action (be it good or bad).
---
This is my entry for this CONTEST, which has been promoted by @josevas217 (with the help of @crypto.piotr, @gbenga and @juanmolina).
---
Una tecnología sin alma, es solo un salto al vacío.
La historia se compone de ciclos y cada uno de estos ciclos se define por lo que aporta bueno (o malo) a la sociedad. Cuando Internet entró en existencia hace unas décadas, todos los que tenían acceso a él estaban experimentando un mundo completamente nuevo, y rápidamente el nivel de tecnología fue sorprendentemente alto a pasos agigantados.
En muchos segmentos (salud, educación, medio ambiente... solo por nombrar algunos ejemplos importantes), las improvisaciones comenzaron a ocurrir en un abrir y cerrar de ojos. La evolución de las "cosas" siguió un camino sin retorno, volviendo adicta a la gente y, con ello, buscando cada vez más acceso a lo que Internet podía ofrecer.
Sin embargo, si por un lado la tecnología se ha mejorado cada vez más... Por otro lado, esta misma tecnología ha ido transformando la vida de las personas de otra manera, y es algo muy malo: la gente se está volviendo cada vez más más "plástico" y "artificial", dentro de un mundo altamente moderno, la gente está retrocediendo en la escala evolutiva.
No hay duda de que la tecnología es sumamente importante en nuestras vidas, pero lo que es más importante es lo que la gente hace con ella. Todo el legado que existe dentro del ámbito tecnológico, solo tendrá sentido si hay alma, si hay vida en todo el proceso de implementación y mejora. Sin él, es una apuesta sin sentido.
Internet, como todo, es una creación de los seres humanos y, por mucho que seamos diferentes en nuestras esencias, nuestro legado está intrínsecamente conectado a nuestras acciones. Lo que decidamos y hagamos hoy, se hará eco mañana y por eso, siempre, una reacción solo surgirá cuando hay una acción (sea buena o mala).
---
Uma tecnologia sem alma, é apenas um salto dentro do vazio.
A história é feita de ciclos e cada um desses ciclos é definido pelo que ele trás de bom (ou ruim) para a sociedade. Quando a internet surgiu há algumas década atrás, todo mundo que tinha acesso a ela, estava experimentando um mundo completamente novo, e rapidamente o nível de tecnologia estava sendo surpreendentemente elevado a passos largos.
Em muitos segmentos (saúde, educação, meio ambiente... apenas para citar alguns exemplos importantes), as improvisações começaram acontecer em um "piscar de olhos". A evolução das "coisas" entrou em um caminho sem volta, fazendo com que as pessoas ficassem viciadas, e com isso, buscando cada vez mais acesso ao que a internet poderia oferecer.
No entanto, se por um lado, a tecnologia vem sendo cada vez mais aprimorada... Por outro lado, essa mesma tecnologia vem transformando a vida das pessoas de outra maneira, e ela é algo bem ruim: as pessoas estão se tornando cada vez mais "plásticas" e "artificiais", dentro de um mundo altamente moderno, as pessoas estão regredindo na escala evolutiva.
Não há dúvidas de que a tecnolgia é algo extremamente importante em nossas vidas, mas o que é mais importante do que isso é o que as pessoas fazem com ela. Todo o legado que há dentro da esfera tecnológica, só fará sentido se houver alma, se houver vida ao longo do processo de implementação e aprimoramento. Sem isso, é uma aposta sem sentido.
A internet, assim como qualquer coisa, é uma criação de seres humanos e por mais que nós sejamos diferentes em nossas essências, o nosso legado está intrinsecamente conectado as nossas ações. O que nós decidimos e fazemos hoje, ecoará amanhã e é por causa disso que, sempre, uma reação só irá surgir quando houver uma ação (seja ela boa ou ruim).