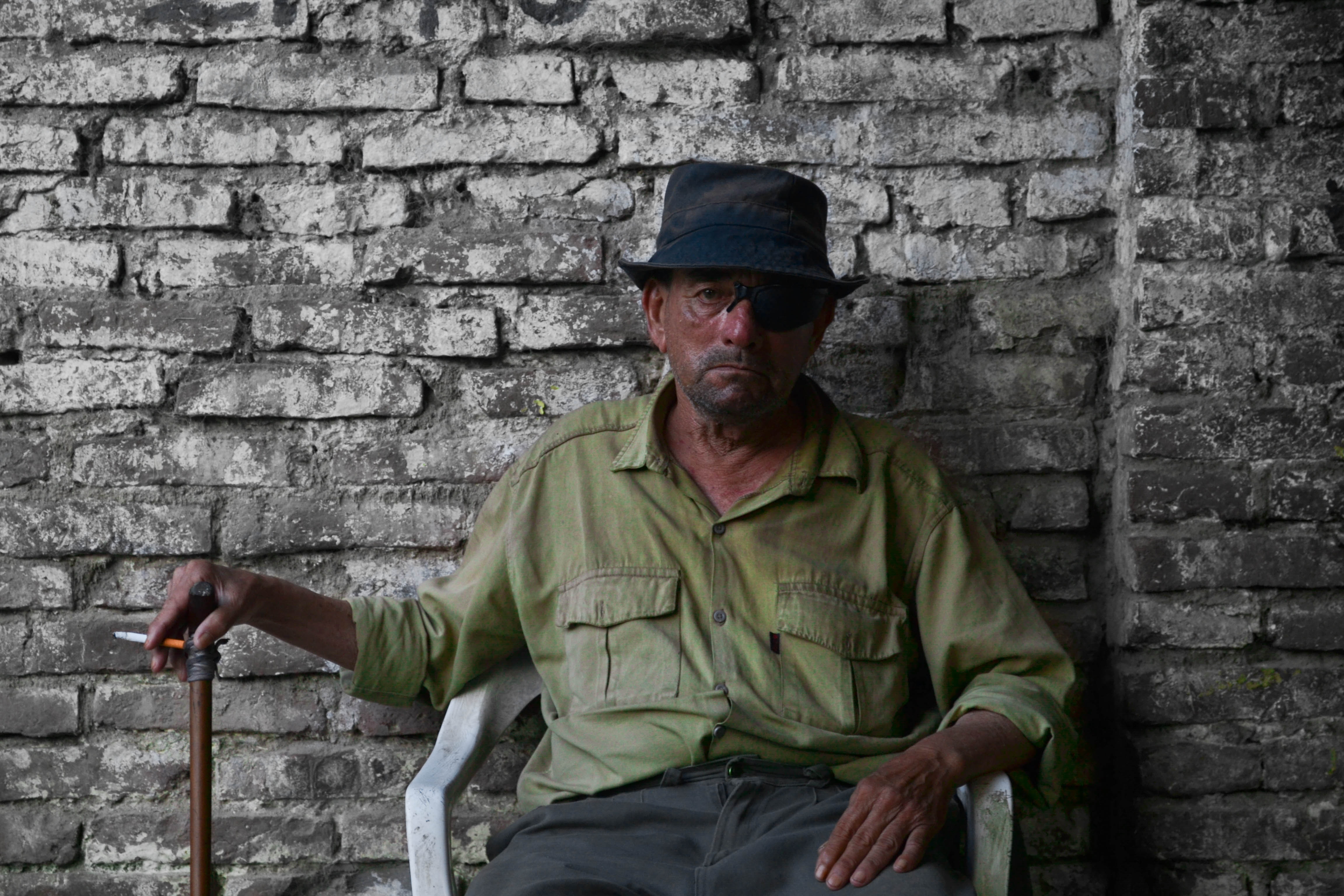 ---
Hello to everyone! This is my first time posting in this Community of Hive.
The portrait above is from a man, who lives in Ezeiza, Buenos Aires, Argentina.
The day I took the photo, I was with my grandfather in his car. He was driving and I saw this man on his porch. Seconds after, my grandpa stopped the car, he was going to a shop. I took my camera from the backseat of the car, and I went directly to the house of the man. When I greeted him, he replied with a sort of smile. That was the beginning of a nice conversation; we talked about his family, his past-work because he is retired by now; finally I asked if he would like to be photograph. He throw a very shygly yes.
When we were concluding our talk, I give him as a present a bottle of wine. He responded: "This is my lucky day, I love this kind of days."
I posted an edition of the photo in a contest organized by @photofeed.
Visit the community and give your opinion about the participants.
Link: https://hive.blog/hive-153349/@photofeed/photofeed-contest-3-people-photography