Introduction
Hi! I'm a newbie here and I'm so happy to enter to this great community. My name is Hänsel, I'm a 25 year old musician from Bogotá, Colombia. I play the piano which is my favourite instrument but I can also play the guitar, bass, drums, and some synths too. I started playing piano at the age of 11 and I'll never regret of music.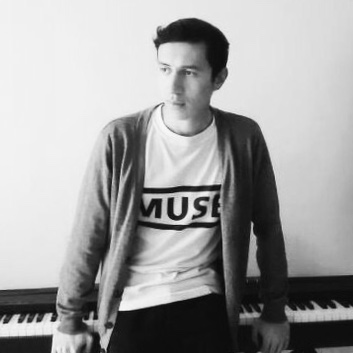 This is me
I have a YouTube channel where I play my favourite music, so for my introduction I want to share with you guys one of the popular songs on my channel. Most of the songs I play are from genres I like such as: Rock, Post Punk, Indie Rock, New Wave, 80s, etc. In case you don't know those songs this is the answer 😜.
Cigarettes After Sex - Apocalypse (Piano Cover)
However I listen a lot of music and different styles. And this is what I want to share here, different music, original content and improvisations. Of course, meet with great people and cool musicians.
I hope to grow up in this community and help a lot too. It's a pleasure to meet with you guys here!
---
Posted via MusicForLife.io