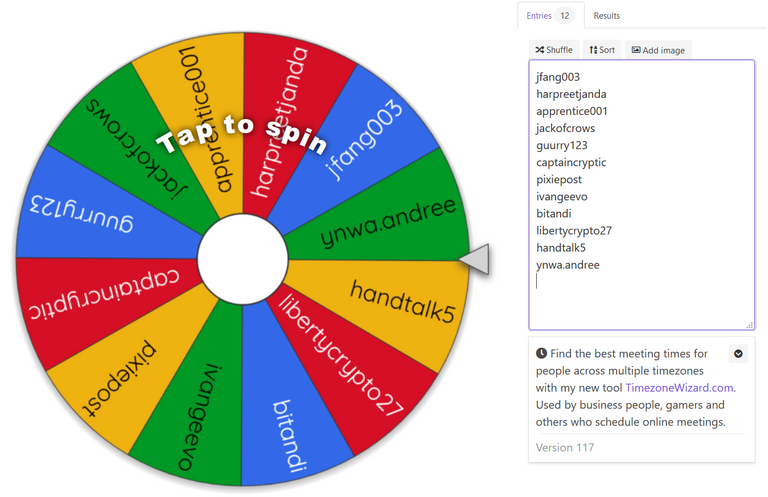 To those who are new to my giveaway in Rising Star cards I am doing so because I currently hold a decent amount of Vibe tokens. I plan to use the Vibe tokens to convert into Rising Star cards and plan on daily giveaway on the common cards that I open.
Participation in giveaway is free and the rules are pretty simple. Rules to participate in the giveaway are pretty simple. Comment on this post so I know you want to participate in giveaway. Upvote and reblog not required but appreciated. Best of luck.
In addition every participant in the daily giveaway earns a consolation prize. Who said participating should not be rewarded? All participants will receive a sizable Vibe upvote. If you have not been using musicforlife platform here it is.
On the platform you can easily see participants' Vibe upvotes. Seven days after the comment post the rewards are split 50/50. So if you just participate in my giveaways the Vibes earned can potentially get card packs of Rising Star. Currently every 5 Vibes is equal to 1 pack of cards. You are not required to purchase cards with your earned Vibe. You can do what you want with them. Just a small token to all the participants of my giveaway and a good spread of Vibe ;)
Daily Giveaway 5 Results
Today there are a total of 12 entries. Here are the winners:
Spin 1 for 14 - MC Trapper:


@apprentice001
Spin 2 for 14 - MC Trapper:


@ivangeevo
Spin 3 for 10 - Brit Popster:


@harpreetjanda
Spin 4 for i19 - Banjo:


@bitandi
Congrats to the winners and cards will be sent shortly.
Giveaway Part 6 for tomorrow
Tomorrow's giveaway: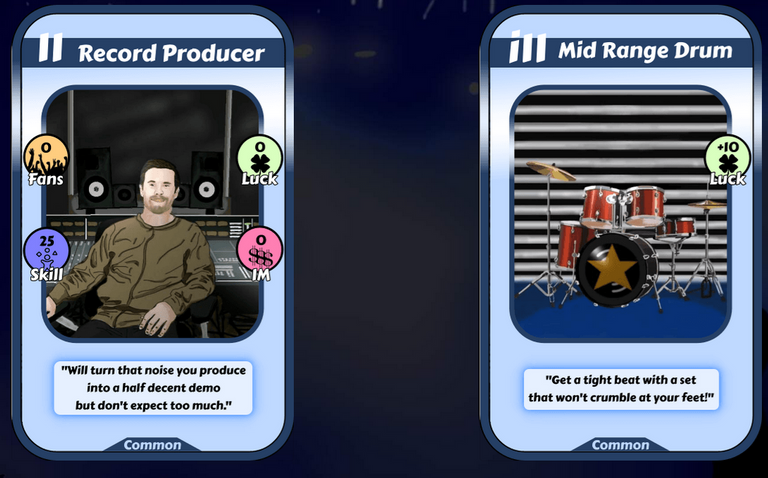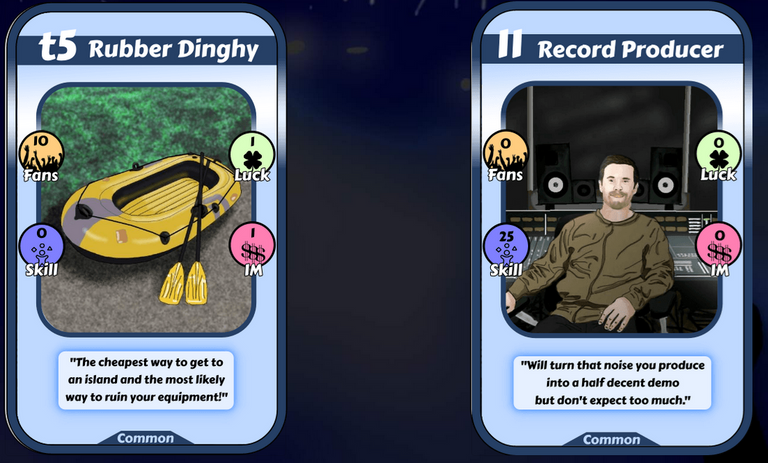 My Current Stats and Card Collection Updates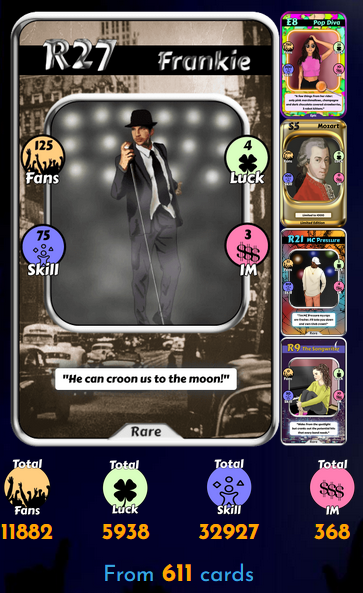 Another personal best as I now land at the 48th spot. The new cards added to my collection is boosting my overall stats and my daily music lessons is building up my skill points. In addition I have reached level 155.
Thanks for reading and hope everyone become a rising star!!!
My Past Posts on Rising Stars:
Rising Stars - Giveaway 4, and My Daily Progress
Rising Stars - Giveaway 3, and My Daily Progress
Rising Stars - Giveaway 2, and My Progress
Rising Stars - Daily Giveaway Part 1, Personal Updates
Rising Stars - Down a Rank (Free Giveaway)
Rising Stars - Moved up to Rank 77th...
Rising Stars - Investing in IM to Get Higher Ranking
Rising Stars - Now ranked 78th.
Rising Stars - Level 130 but big drop in rank
Rising Stars - Steady Progress...
If you have not started playing Rising Stars please try it out. Link in pictures below and the game is FREE once you create an Hive account.