3 October 2020
I just finished a 43.463km cycling that lasted about 2hh:6mm:8ss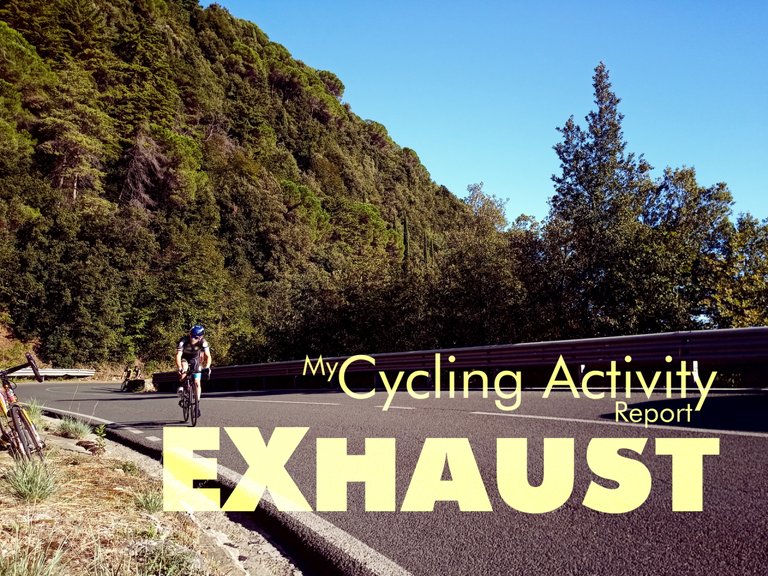 ---
---
Hello Dears!
Today a new cover and a short activity, after lunch I biked along the seaside road reaching Forte dei Marmi; then I turned to Querceta and Pietrasanta, before returning home passing by Ripa, Strettoia and Turano, where I filled some little bottles at a fountain.
I created the new cover using one of the photo I took the last week during an amateur cycling race in my city. Thank you very much to all the participants. The photo is a slice of the climb to La Foce Locality, by the Massa's side.
---
43 Kilometers about / more than 100 meters in altitude
---
To the next ride, dears!
---
Check out some detailed info at my EXHAUST page
Join me in testing out EXHAUST
Are you interested in a STEP COUNT REWARD SYSTEM here on Hive? Perfect! JOIN ACTIFIT!