I just finished a 5km running that lasted about 0hh:27mm:27ss!
Had been using Apple Watch series 5 for my exercising (running, cycling, etc) more than one year. Even though it's working alright, I've found this good Garmin Fenix 6 pro deal at black friday, and bought it.
As an Apple fanboi, all my gear is Apple. However, I wanted to switch to garmin to get a good battery life (~14 days) and better metrics to monitor my progress. *
GPS comparison
This was my first run in my usual weekday runs. One thing that's surprising for me that Apple Watch's GPS is better than Garmin 6 Pro.
This route is taken from Apple Watch Series 5: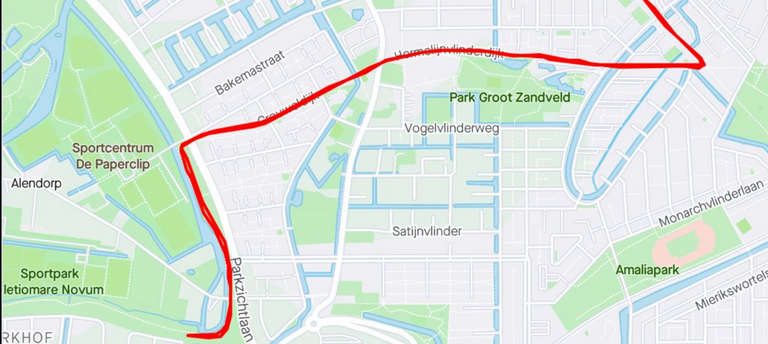 You can see that it's pretty flat. And this is from Garmin Fenix 6 Pro: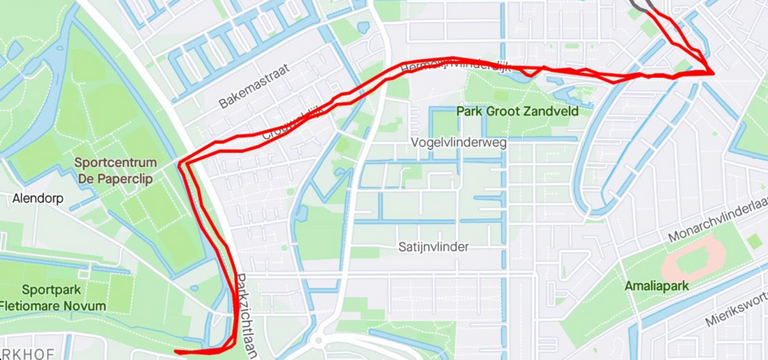 You can see from that picture that I ran inside famous dutch canals some time, and the route is pretty inconsistent compared to Apple watch.
Edit: It turns out apple smoothens the route by software to make it looks like magically correct.
Offline Songs, Apple (Garmin Pay)
These two features were very handy when I was using apple watch. Fenix has Spotify/Deezer options and they work offline. I've found that offline spotify works much better than the Apple's offline Spotify.
One thing that bothered me a little bit is that the Airpods had a couple of sizzles while I was running. Not sure if it's a temporary thing, but keep an eye on it in the next runs since it's a little bit annoying.
In garmin, you don't have apple pay (obviously), however there is an alternative called Garmin pay. I haven't tried yet, but looks very practical and I've managed to define every card I have, including debit cards.
---
Check out some detailed info at my EXHAUST page
Join me in testing out EXHAUST!