I just finished a 19.036km running that lasted about 1hh:31mm:47ss !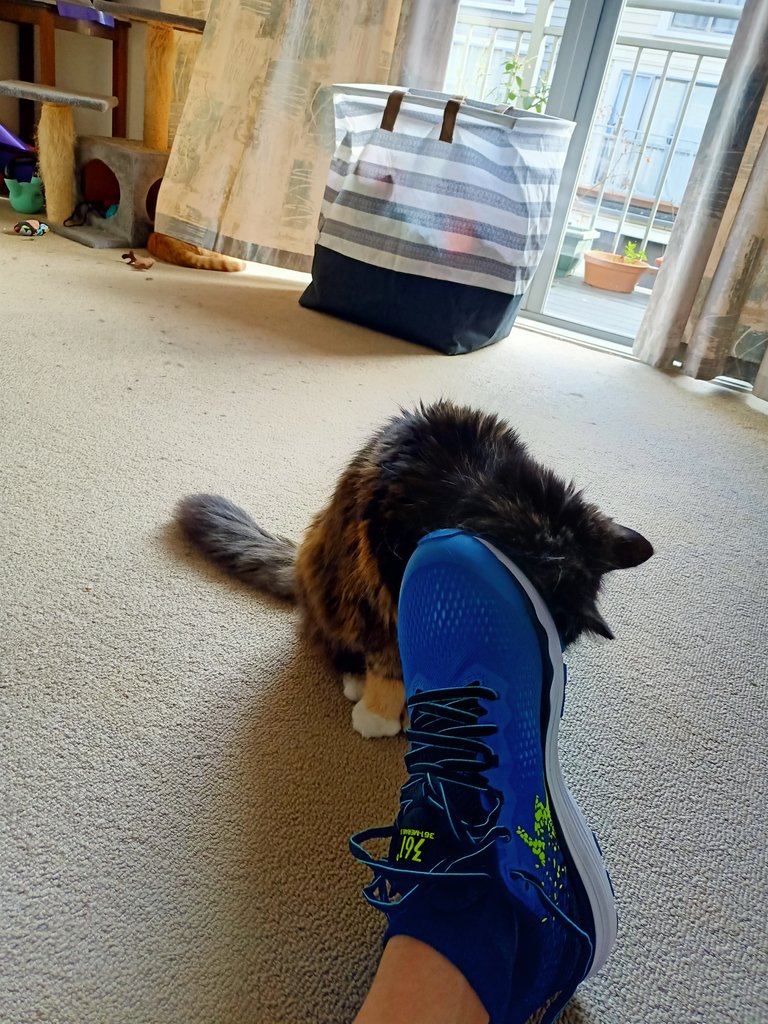 The image is of one of my cats rubbing up to my new shoes. She has never done that before so she must really like them.
Miscalculated my run and ended up a kilometer short as a result.
Was hoping for 20km but turned around a little early on the trails but when I was finished I was actually fine with only doing 19km for the run.
Stay Strong Everyone!
Check out some detailed info at my EXHAUST page
Join me in testing out EXHAUST!