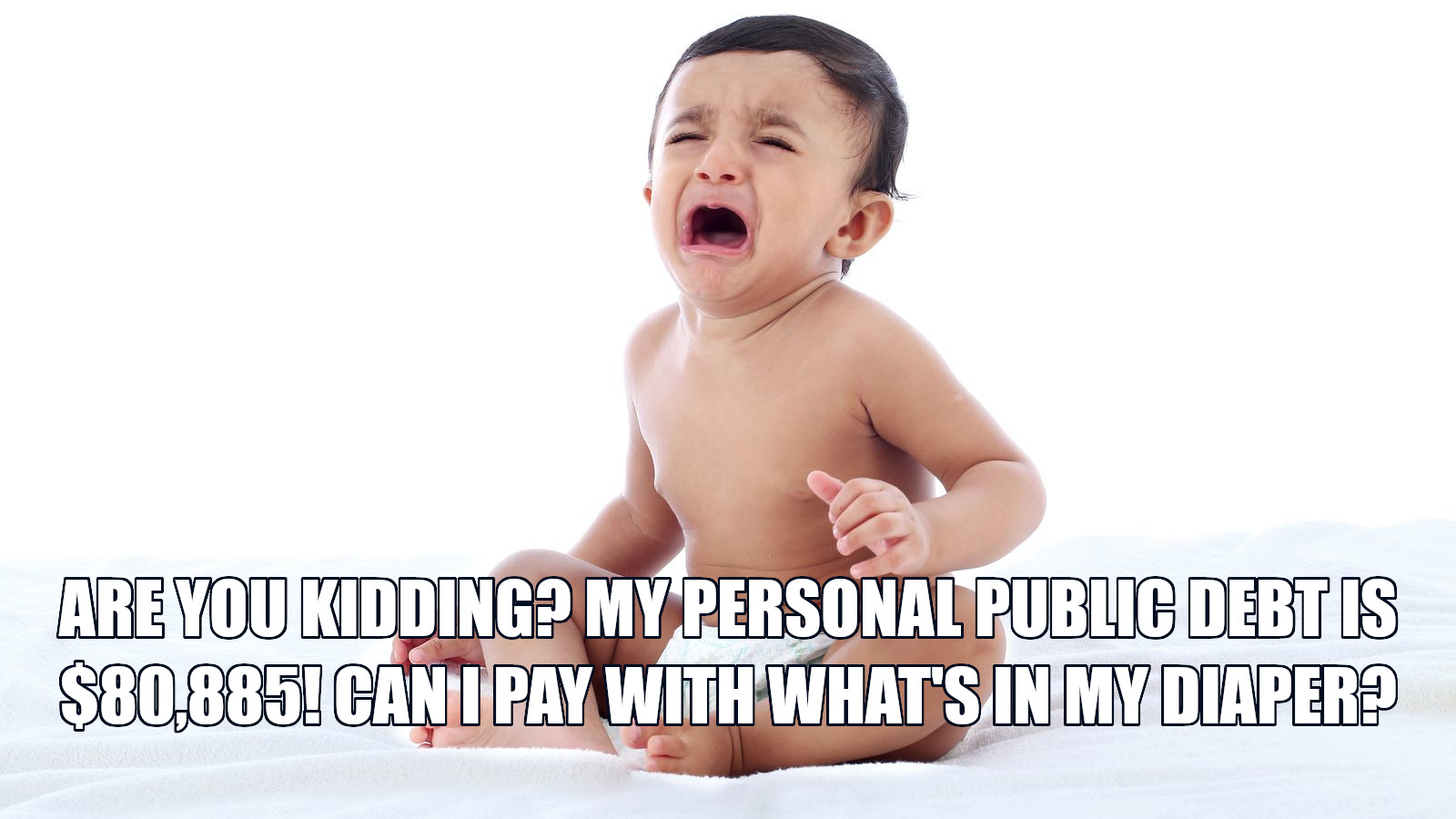 When we are born there are many things that others have decided for us: the name by which we will be called throughout our lives, the place where we will grow up, the amount of public debt that we should theoretically repay one day or transfer to other new generations. But they have not given us any document about it to read and sign, money squandered in the name of the collective good but which we cannot oppose except by reaching adulthood and voting critically against those who use squandering to buy the consent of the herd.
ITA
Quando nasciamo ci sono molte cose che gli altri hanno deciso per noi: il nome con cui ci chiameranno per tutta la vita, il luogo dove cresceremo, l'ammontare di debito pubblico che in teoria dovremmo rimborsare un giorno o trasferire ad altre nuove generazioni. Ma non ci hanno consegnato alcuna informativa al riguardo da leggere e firmare, soldi sperperati nel nome del bene collettivo ma a cui non possiamo opporci se non al raggiungimento dell'età adulta e votando criticamente contro chi usa lo sperpero per comprare il consenso del gregge.
testo meme:
STAI SCHERZANDO? IL MIO DEBITO PUBBLICO PERSONALE È DI 80.885 DOLLARI! POSSO PAGARE CON QUELLO CHE C'È NEL MIO PANNOLINO?