How bitcoin whales ++move markets++. (An awesome read)
Citi says Ethereum Merge could boost ++Coinbase's stock price++. Meanwhile, the Lightning Network is quietly ++scaling with new apps++. The network currently has over 100 apps in 20 different categories. Good things scale. And when they reach a certain critical point, they begin to scale faster. Lightning Network could be at that critical point.
More XRP holders join hands with Ripple to fight SEC, making the total ++70,000 XRP HODLers++. Meanwhile, Ripple's CTO David Schwartz seized an opportunity to ++jab Stellar Lumens++ in the rib, courtesy the state of Connecticut. Kudos for creativity.
BNB Chain wins the ++second quarter++.
Celsius decides it ++doesn't want its CFO back++, after all.
Aave has a proposal on the table to ++freeze reserves on its Fantom bridg++e.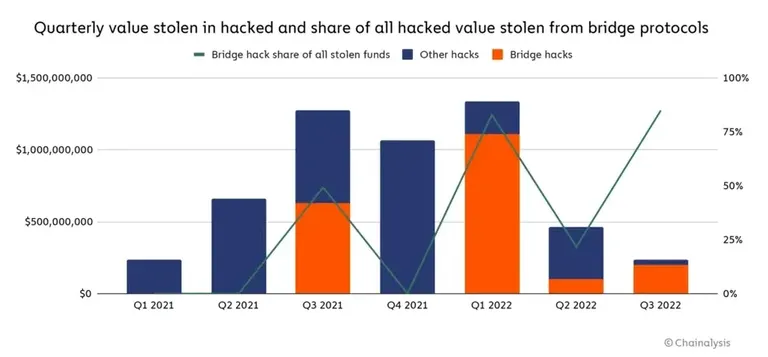 Opera is deepening its ++integration with Web3++ in Southeast Asia. If Opera were to launch its own token in competition with Brave, I'd give it consideration.
Polygon-based Dragoma appears to have ++pulled the rug on gamers++.
Fairfax County in Virginia ++invests $70 million++ into crypto lending.
How to create your first ++zero-knowledge proof on Bitcoin++.
++Credit card ban on Pornhub++ could drive sleaze to Web3 platforms.
New dating app allows romance enthusiasts a way to seek ++love in the metaverse++. Am I the only one who thinks virtual reality romance is a bit icky? On the other hand, the virtual reality industry is ++due a makeover++.
Managing director of Cronos says Web3 users will do ++more than just trade crypto++.
Is crypto becoming ++gender-neutral++? As long as it doesn't become gender-neutered.
There's always ++another crypto hack++ just around the corner.
From the Hive
Hive juggernaut @jongolson, aka Jongo!, boasts of Hive Power (HP) ++over $100,000++. He's aiming for $150,000. There's more than one way to get that much HP. You can, of course, earn it organically over time. Another way is to buy Hive and power up. I haven't analyzed the blockchain to see which way Jongo! did it, but the fact that he has an account with that much HP in it and he's ++delegating almost half of that++ to other accounts proves that Hive has something going for it.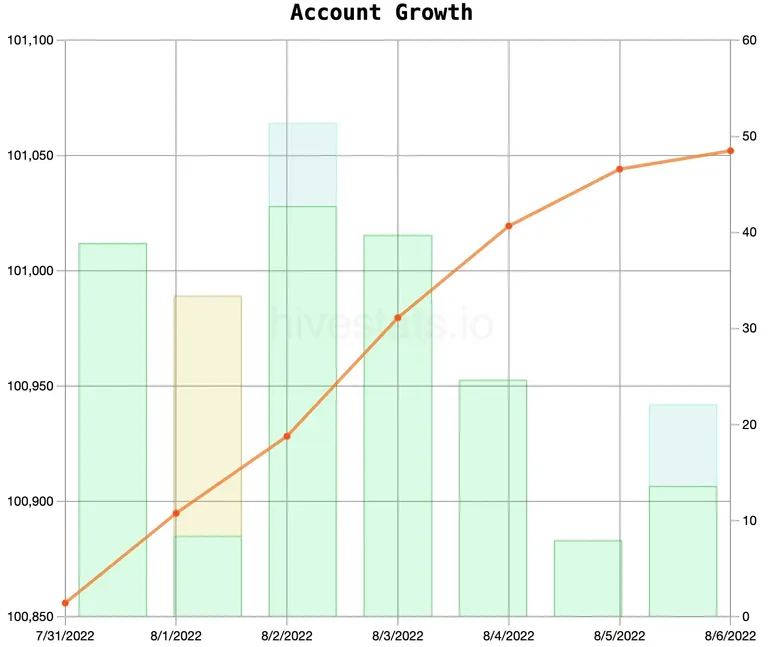 Don't look now, but I've made the Actifit ++top 500 leader board++++.++
I've also been awarded for being a buzzy bee.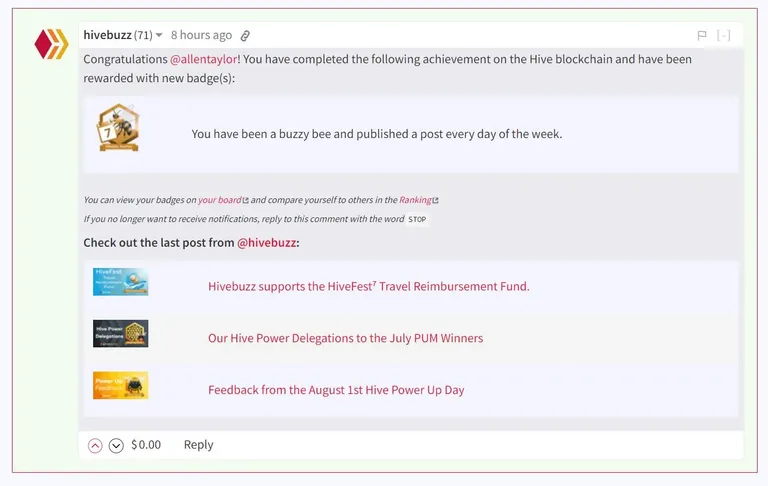 Crypto in Other Places
In Kazakhstan, law officers arrest crime group members believed to be forcing IT professionals to ++run underground mining operations++. This is interesting. Kazakhstan was one of the beneficiaries of China's crackdown on crypto mining last year. Many miners flocked to the nation to evade China's law. What's not clear about this article is whether these crime syndicates came from China or if they're homegrown. And why would anyone need to be forced to run a mining operation underground? As far as I know, crypto mining isn't illegal in Kazakhstan.
++Nepal to issu++e a digital currency.
Snark and commentary in italics. Just what you've come to expect from me.
Cryptocracy is a decentralized newsletter published several times a week. I curate the latest news and crypto analysis from some of the brightest minds in crypto, and sometimes offer a little insightful and snarky commentary. Always fresh, always interesting, and always crypto.
First published at Cryptocracy. Not to be construed as financial advice. Do your own research.
Image credits: Aave, from Aave; bridge hacks, from Chainalysis; Hive account growth, from @jongolson; the rest are screenshots