Today video is very especial for all because today I share 12 win in a row and you easily win any battle.Today's post is very important for every splinterlands player especially who play with water because today I discuss a very special water card. This card is useful because this card damage opponent two card. So today's post is going to be great for all splinterlands lover. Today I will show you how you can win the battle using water any card like melle, magic or ranged but this method is very very working when your opponent use melle . Today's post is going to be very great for those who play with water. Today I share totally 12 battle but i share details only one battle and other 11 battle please see my video.
YOUTUBE VIDEO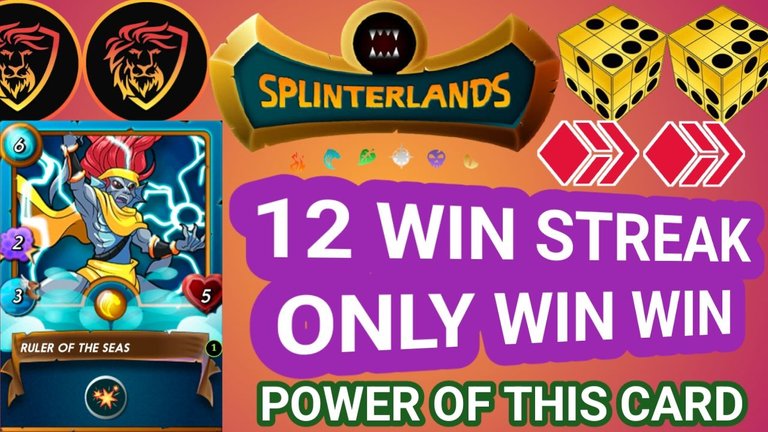 ---
MY FIRST BATTLE DETAILS
---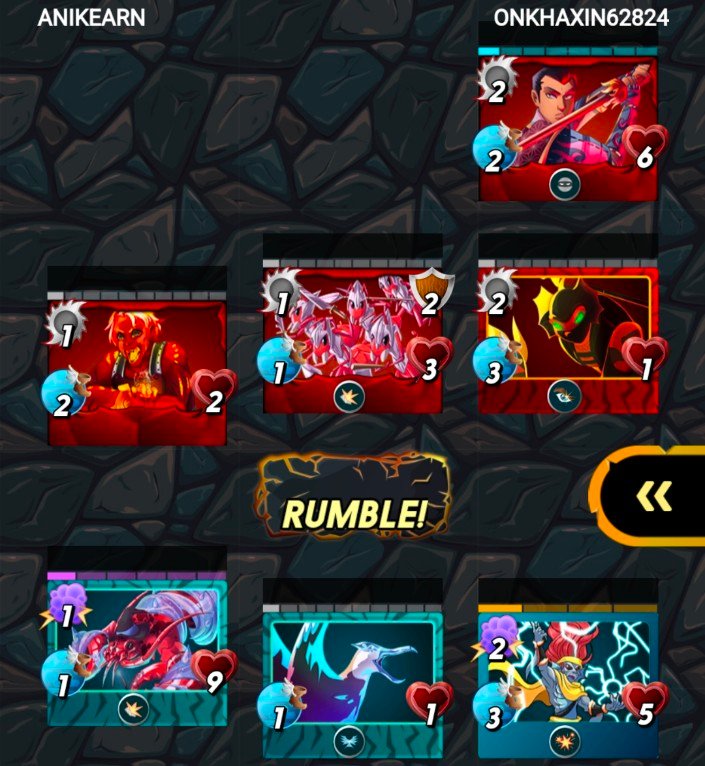 This card name is ** RULER OF THE SEAS ** . Today I have highlighted the importance of this cards among you. Today I use 3 card for my first battle and 2 are magic and other card no power. My opponent use 4 card and all are melle . Opponent used fire and I use water.
---
HIGHLIGHTED CARD
---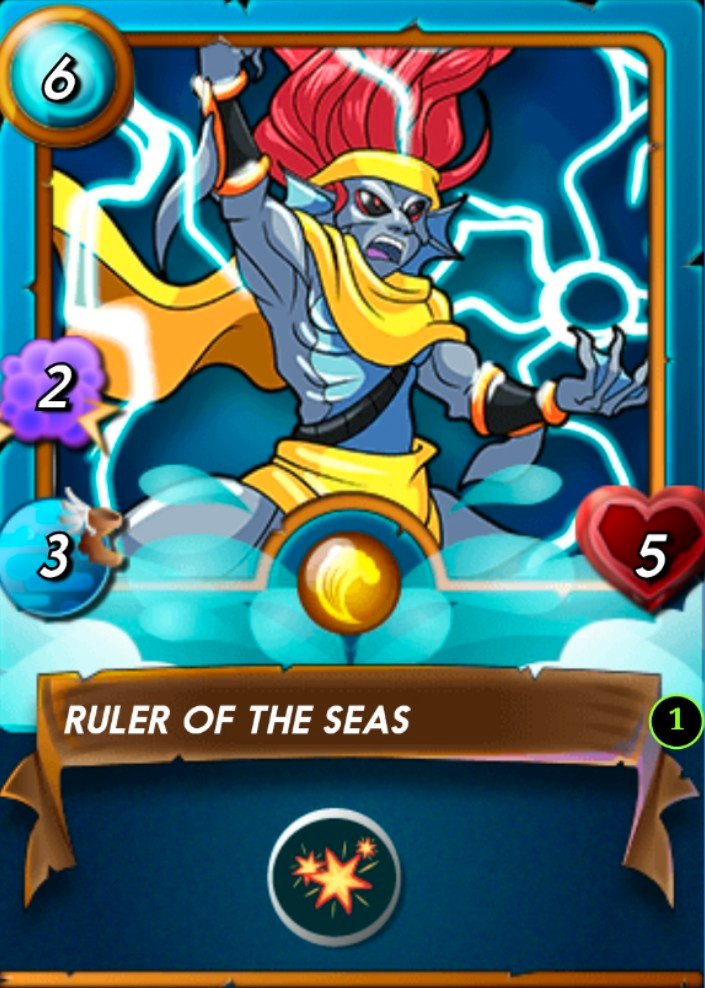 CARD NAME: RULER OF THE SEAS
This Card Details:
MANA COST: 6
ABILITIES : Blast
RARITY : Legendary
PRICE : AROUND 64 $
---
---
When you used this card you get BLAST abilities and beacuse of this your opponent two card damage.
---
---
If you want to join this game, you can join my referral.
Link to join the game
---
MY BATTLE
---
MY TEAM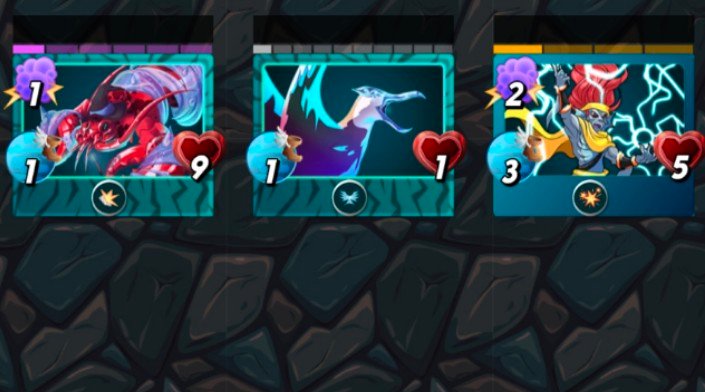 OPPONENT TEAM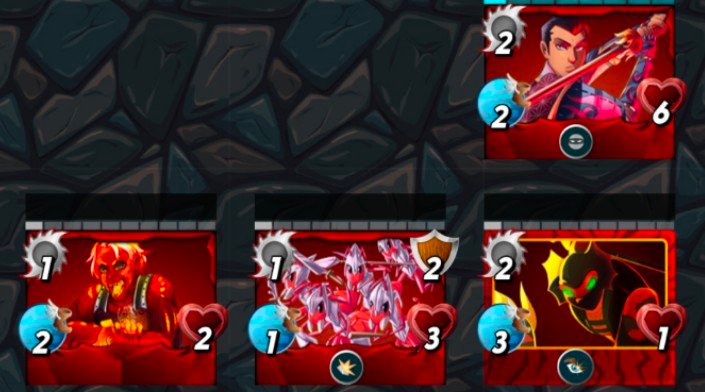 ANIMATION
---
MY TEAM DETAILS
---
---
MY FIRST CARD
---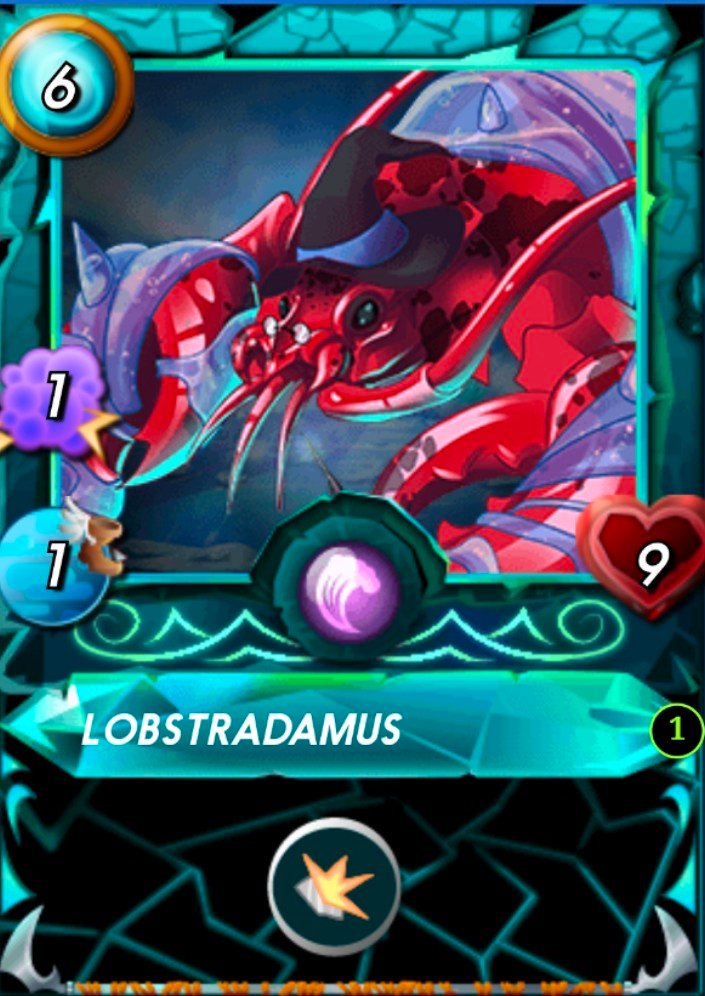 CARD NAME: LOBSTRADAMUS
This Card Details:
MANA COST: 6
ABILITIES : SHIELD 🛡️
RARITY : EPIC
PRICE : AROUND 7.85 $
---
---
---
---
---
MY SECOND CARD
---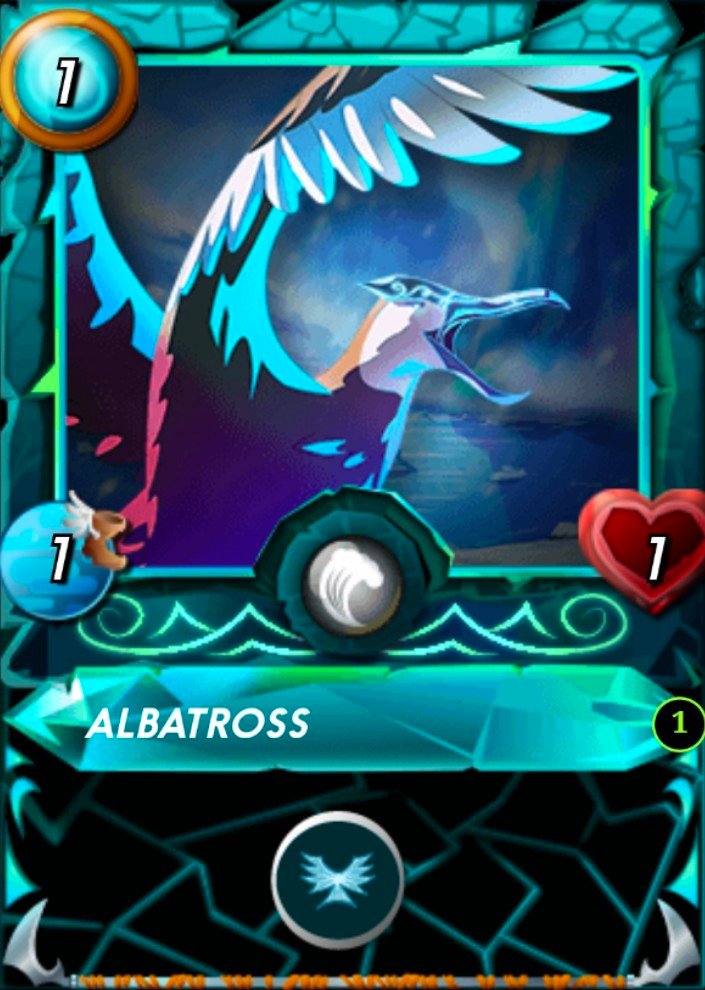 CARD NAME: ALBATROSS
This Card Details:
MANA COST: 1
ABILITIES : Fly
RARITY :
PRICE : AROUND 0.70 $
---
---
---
MY THIRD CARD
---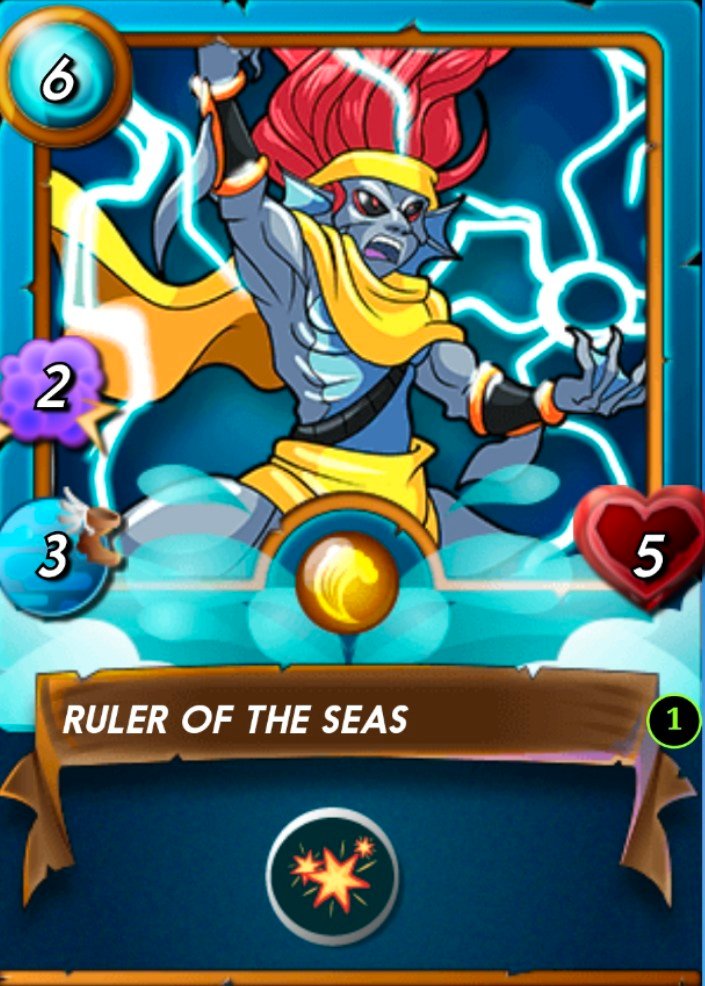 CARD NAME: RULER OF THE SEAS
This Card Details:
MANA COST: 6
ABILITIES : Blast
RARITY : legendary
PRICE : AROUND 64 $
---
---
---
OPPONENT TEAM DETAILS
---
---
OPPONENT FIRST CARD
---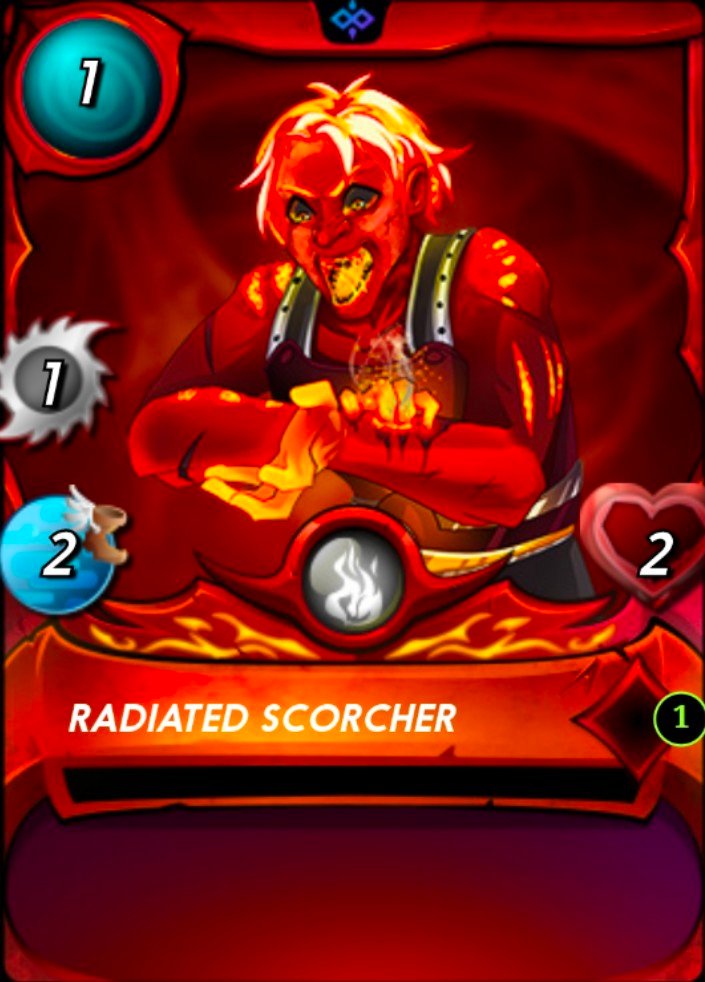 CARD NAME: RADIATED SCORCHER
This Card Details:
MANA COST: 1
ABILITIES : no
RARITY : Common
PRICE : AROUND 0.03 $
---
---
---
OPPONENT SECOND CARD
---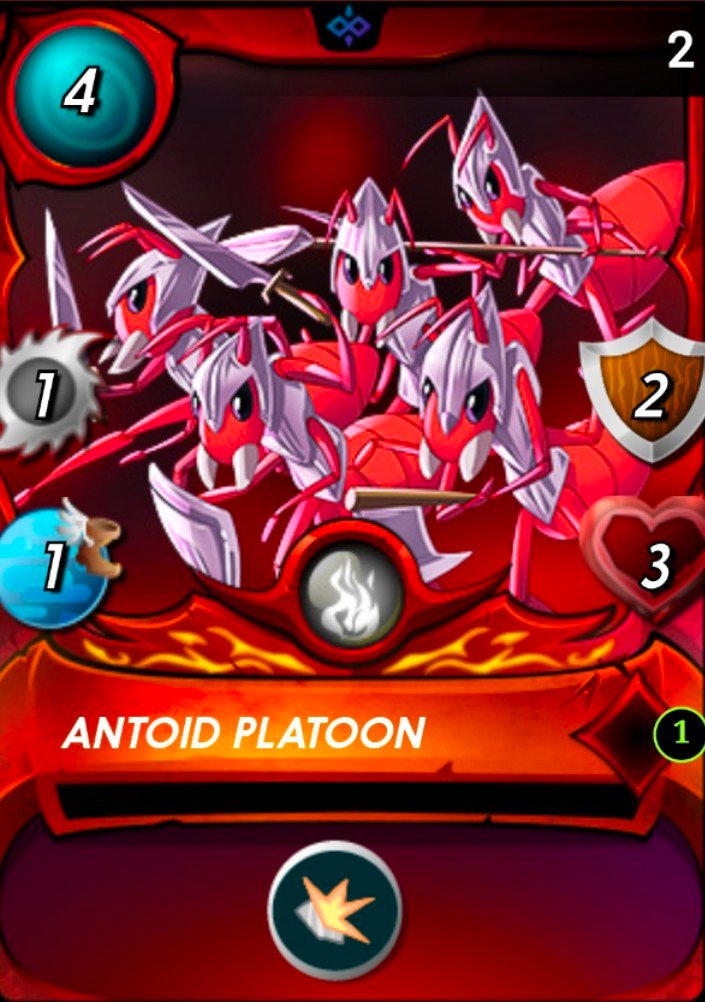 CARD NAME: ANTOID PLATOON
This Card Details:
MANA COST: 4
ABILITIES : Shield
PRICE : AROUND 0.07
---
---
---
OPPONENT THIRD CARD
---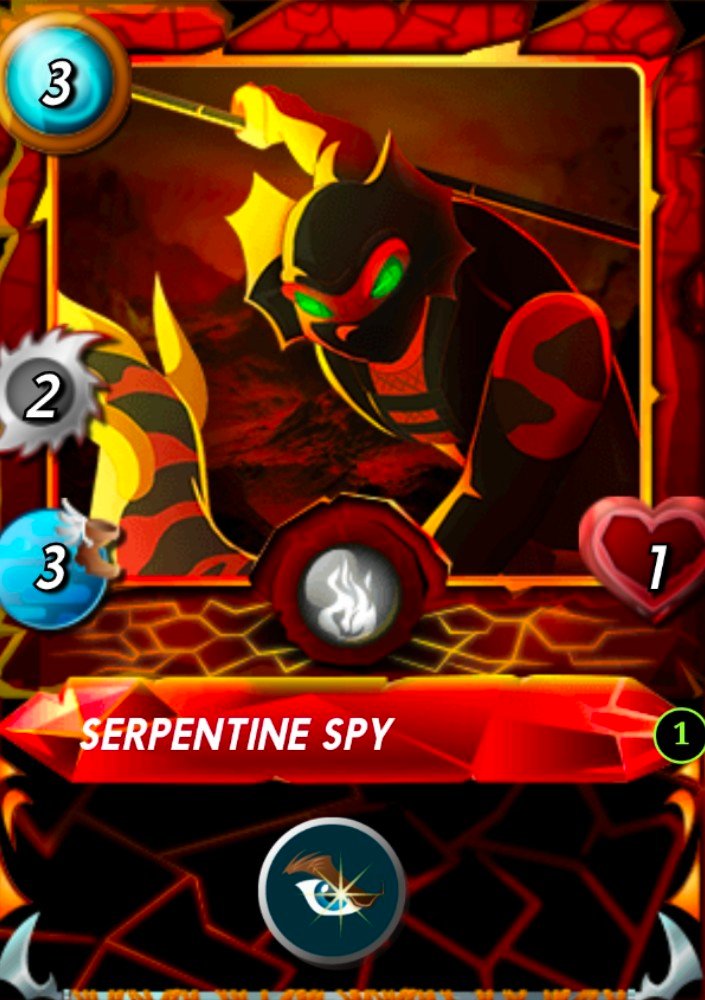 CARD NAME: SERPENTINE SPY
This Card Details:
MANA COST: 3
ABILITIES : Opportunity
RARITY : Common
PRICE : AROUND 2.50 $
---
---
---
OPPONENT FOURTH CARD
---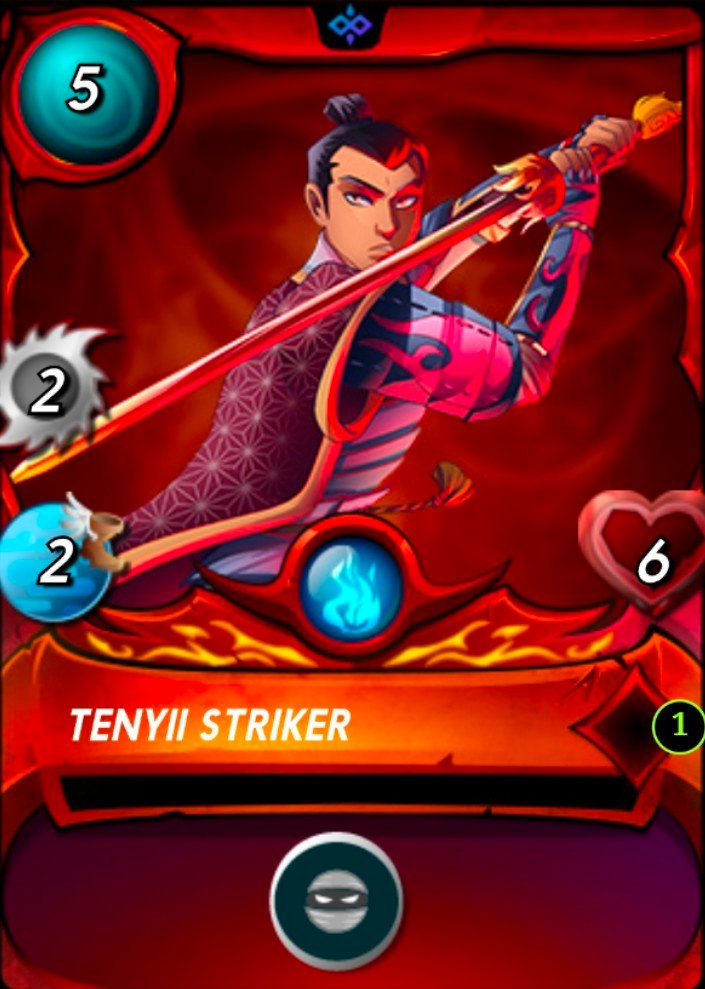 CARD NAME: TENYII STRIKER
This Card Details:
MANA COST: 5
ABILITIES : Sneak
RARITY : RARE
PRICE : AROUND 0.44
---
---
ALL SCREENSHOT COLLECTED FROM SPLINTERLANDS SITE
Posted using Neoxian City