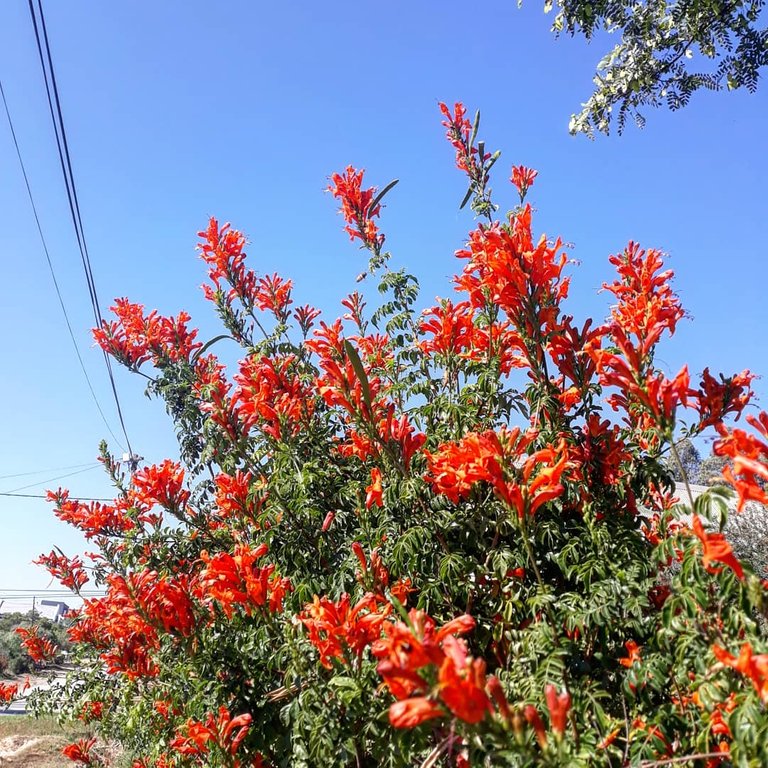 Yesterday was a scorcher - 38°C and the only sign of approaching winter, the blooming Cape Honeysuckle (Tecomaria Capensis). It was a day to stay indoors once we returned from a local market.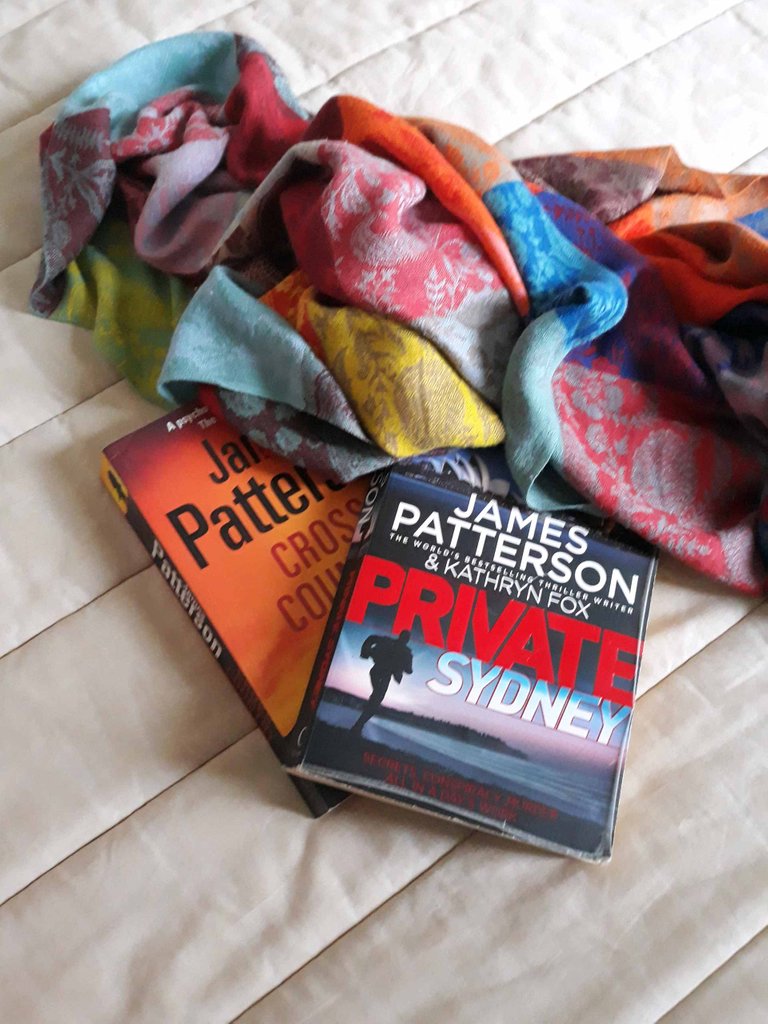 So chuffed with my little haul from the autumn market at Red Earth Farm, yesterday. A bright, colorful shawl/scarf from a Boot Boutique and great easy read novels sold to raise funds for animal care.
Then it was home, mesmerised by the unfolding tragedy in Cape Town.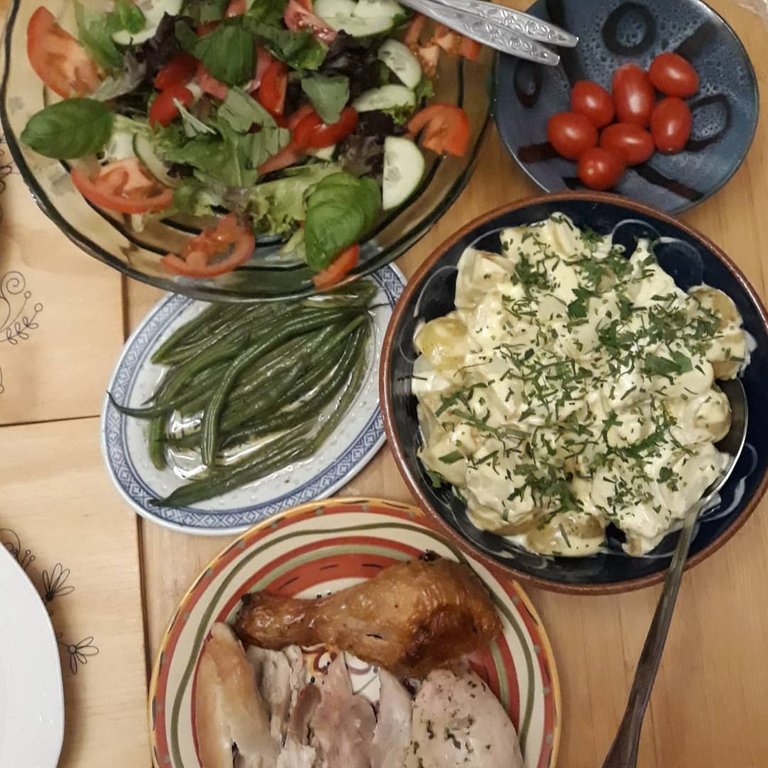 Finally, a simple salad supper - the fourth meal from our free range chicken and another planned for Tuesday.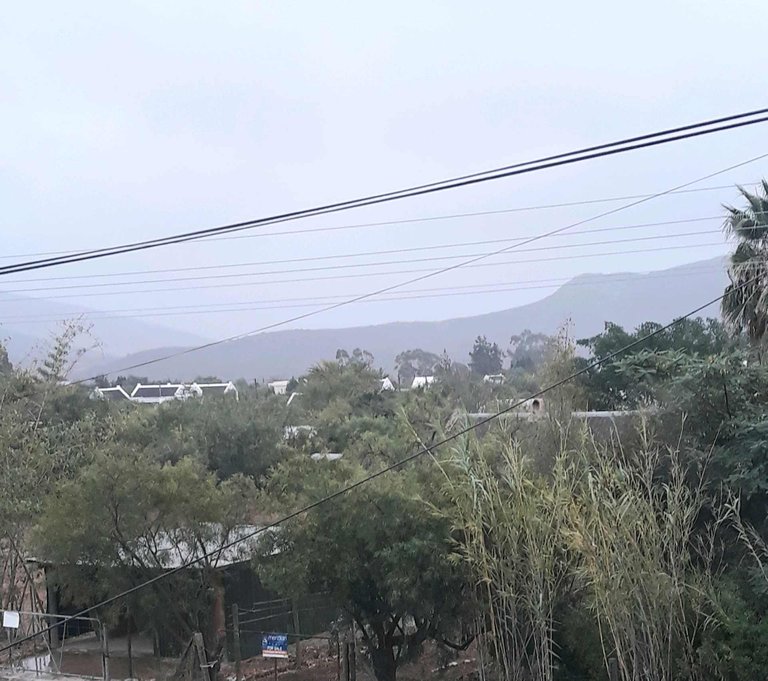 Today dawned cold, grey and wet. I wish we could send this to Cape Town where people are being evacuated because of the fire that is still out of control.
Keep the people of Cape Town in your thoughts.
Until next time, be well
Fiona
The Sandbag House
McGregor, South Africa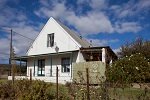 Photo: Selma
Post Script
Twice a year Traci York hosts a challenge to bloggers to post daily for a month. I've participated (or tried) for three years I've known her via the blockchain. Twice I've succeeded. It's that time of the year again, and I'm giving it a go - on the Hive blockchain. Wordpress bloggers are also invited to participate.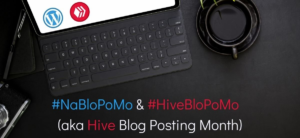 Source: Traci York
In search of English writing, research and editing services?
Look no further: I will help you with writing emails and reports, academic and white papers formal grammar, spelling and punctuation
more information here.

If this post might seem familiar, it's because I'm doing two things:

re-vamping old recipes. As I do this, I plan to add them in a file format that you can download and print. If you download recipes, buy me a coffee. Or better yet, a glass of wine....?
and "re-capturing" nearly two years' worth of posts.

I blog to the Hive blockchain using a number of decentralised appplications. From Wordpress, I use the Exxp Wordpress plugin. If this rocks your socks, click on the image below to sign up -


Image: @traciyork
I also share my occasional instagram posts to the crypto blockchain using the really nifty phone app, Dapplr. On your phone, click the icon below, and give it a go.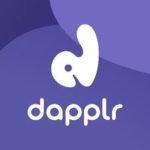 Posted using Dapplr